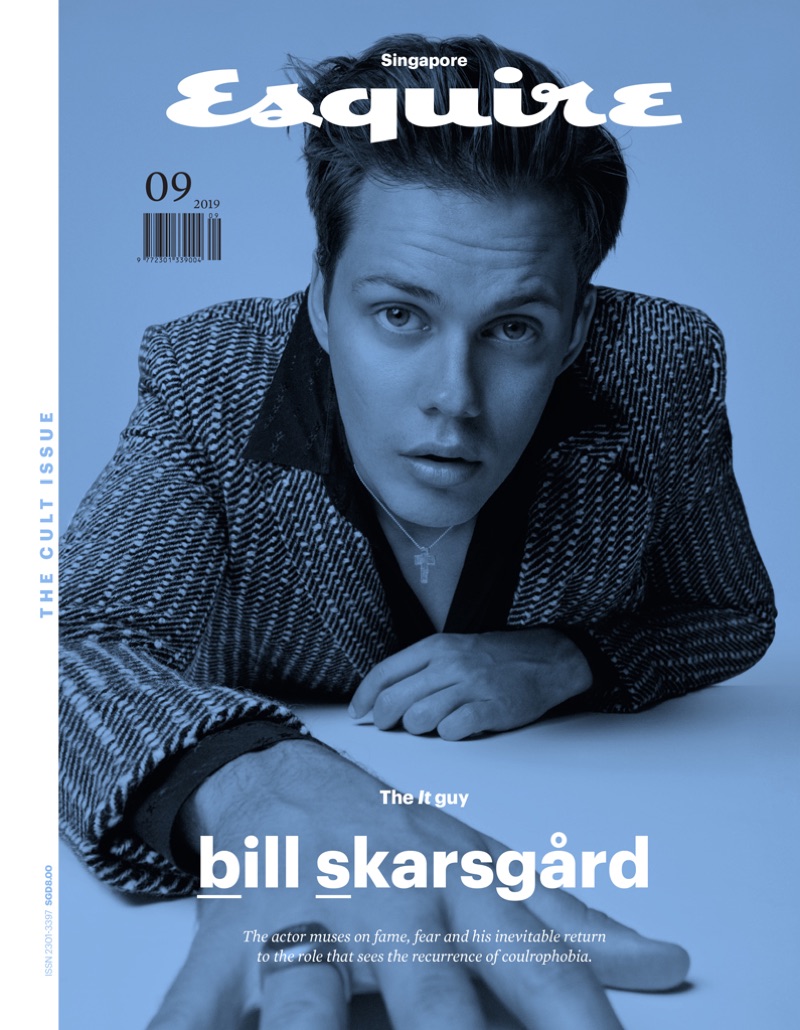 Bill Skarsgård is front and center for the September 2019 cover of Esquire Singapore. Appearing in a photoshoot, Skarsgård connects with photographer Michael Schwartz (Atelier Management) and stylist Fabio Immediato. He dons designer style with a wardrobe, which features brands like Saint Laurent and Michael Kors.
Related: Bill Skarsgård Covers Esquire España, Talks Playing Pennywise
Discussing his transformation into Pennywise for It and It Chapter II, Skarsgård reveals, The makeup was such a big part of creating and preparing the character because even during the audition process, it was all so conceptual.
Skarsgård continues, I didn't know what clothes Pennywise would wear or how the makeup would look. When I got the actual makeup on, that was a pivotal point in preparing for the character.
The 29-year-old actor explains, After that, I relearned all of my facial expressions. I sat in front of a mirror making different faces and different grimaces just to see how my face would react and mold with the makeup.
Bill Skarsgård Esquire Singapore Photo Shoot