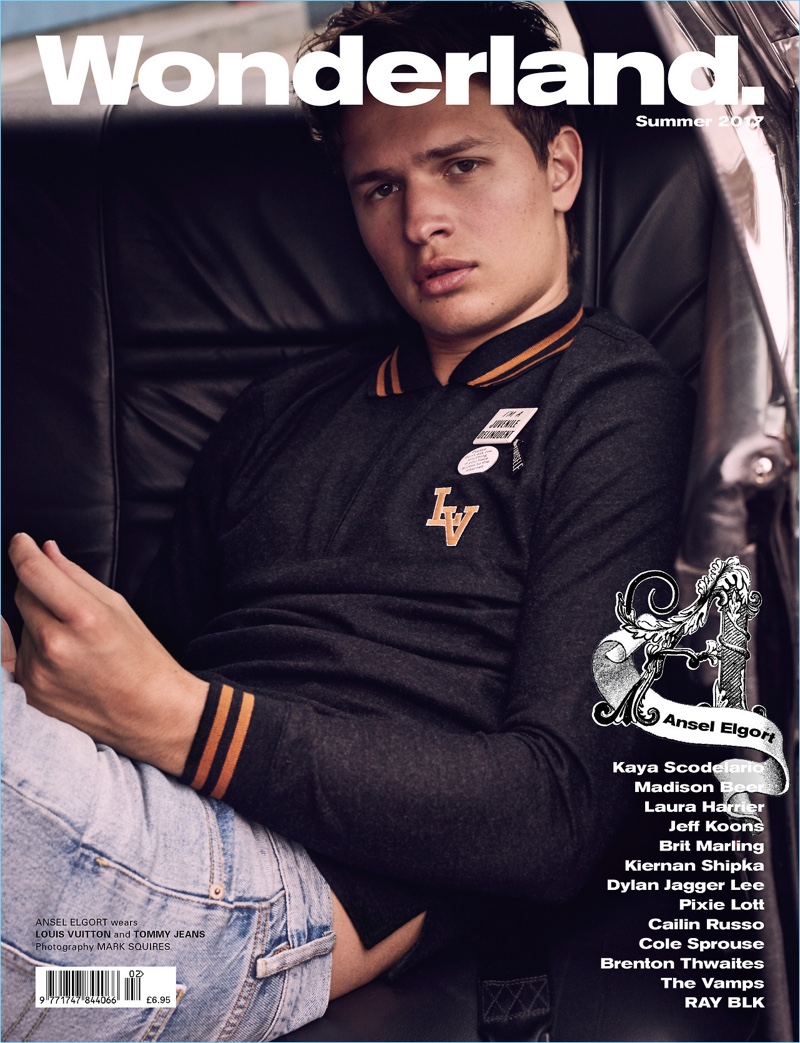 Ansel Elgort climbs into the backseat of a car for the summer 2017 cover of Wonderland magazine. The Baby Driver star wears a Louis Vuitton top and Tommy Jeans denim for the picture. Connecting with photographer Mark Squires and stylist John Tan for more images, Elgort wears brands like Stüssy.
Related: Ansel Elgort Covers ShortList, Rocks Fall '17 Fashions
Elgort talks to Wonderland about playing the title character in Baby Driver. He explains, "What makes him an interesting character is that you see him in a lot of different situations."
The American actor continues, "You don't just see him with the crime crew, you see him at home, with his foster dad, you see him in the diner with [love interest] Deborah. That's where you really get to know who he is." Read more on WonderlandMagazine.com.
Ansel Elgort Wonderland Photo Shoot