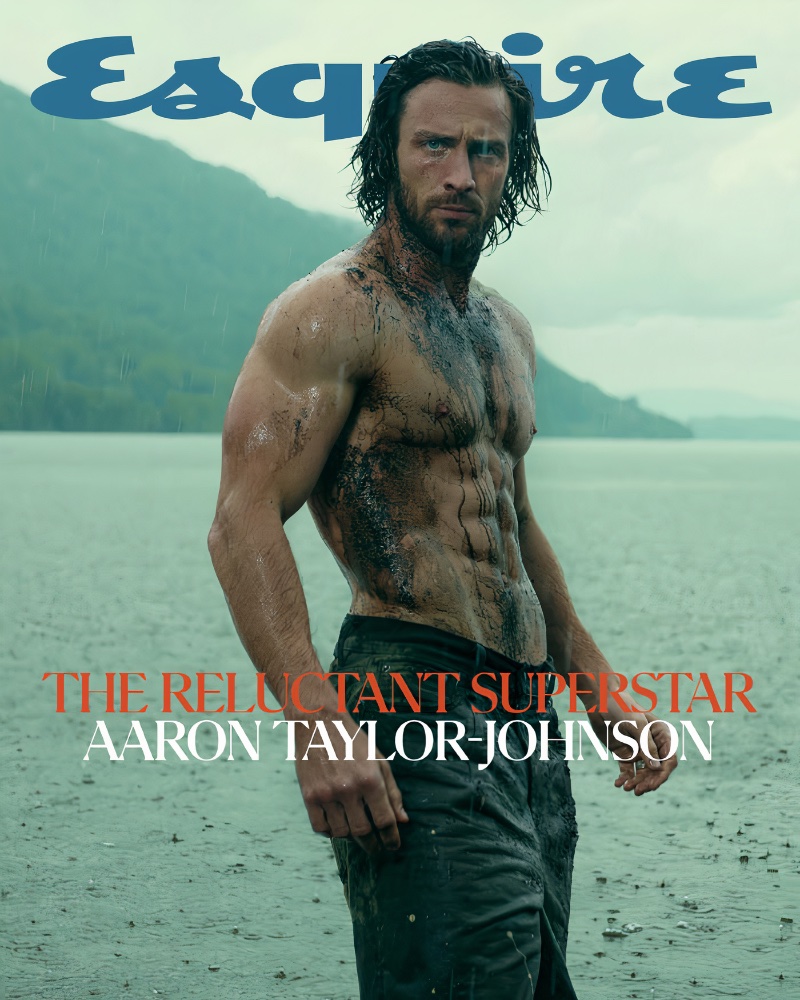 Aaron Taylor-Johnson graces the September 2023 cover of Esquire, his steely gaze captured by renowned photographer Norman Jean Roy. The location? Bannerman Castle in Beacon, New York—an atmospheric setting that echoes the energy of his role in the upcoming movie Kraven the Hunter. Styled by Bill Mullen in a rugged wardrobe, the shoot unfolds a visual narrative mirroring Taylor-Johnson's character's rough and raw power in the much-anticipated film.
When the question of playing James Bond arises, a role many have speculated Taylor-Johnson could fill, he answers with firm conviction. "I have to go by the beat of my own drum. It's my own path, what feels intuitive to me," he says. "Kraven is what's in front of me." His focus is clear, grounded in the present and the tangible; he explains, "I just focus on the things I can have in my hands right now. What's in front of me right now."
Aaron Taylor-Johnson for Esquire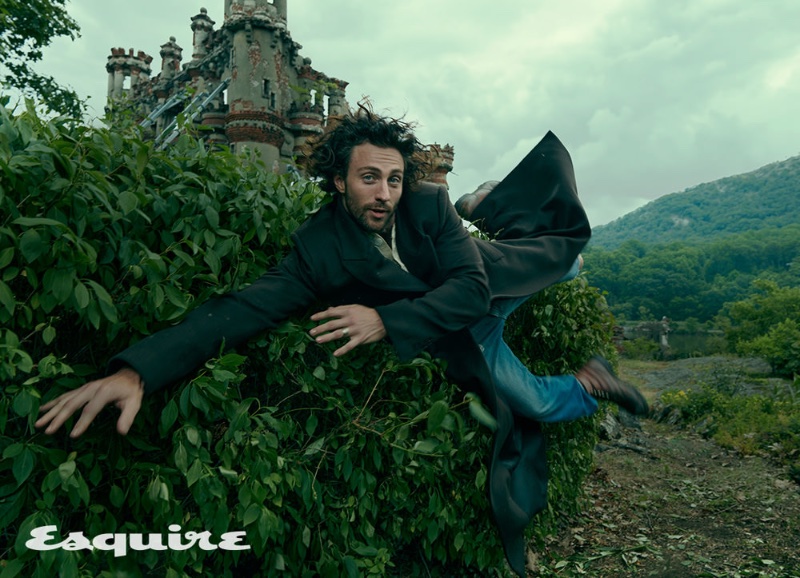 When discussing the Kraven franchise, Taylor-Johnson's determination and readiness are palpable. "You can't step into this role, you can't step into what this franchise is, with a f*cking half-*ssed, Let's see how it goes attitude, you have to be mentally prepared for what could come with that. I think I'm secure in my life now to know that I'm happy to deal with that."
Taylor-Johnson delves into the audition process and his fellow actors, acknowledging the competition and the understanding that roles are often a specific fit. "It was me and Nick Hoult; it was Dan Kaluuya, it was Jack O'Connell…You'd be like, 'Oh my God—Andrew Garfield's perfect for this.' Or 'I don't know why I'm here—this is Jack's job.' That teaches you that you're not f*cking right for everything."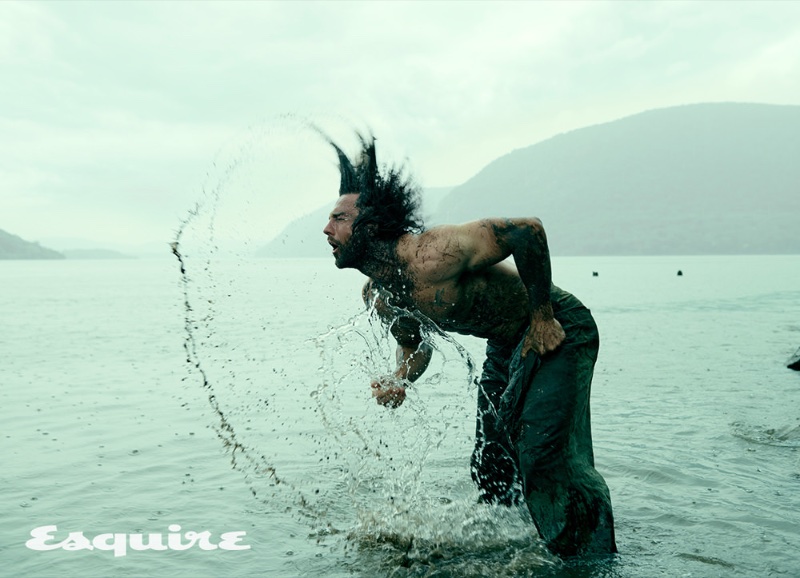 Unconventional and unabashedly honest, Taylor-Johnson shares his view on what feeds his soul. "In my opinion, the actor that goes job to job becomes f*cking boring." For him, the normality of everyday things truly nourishes him, emphasizing, "Getting my kids ready in the mornings, taking them to school and activities—that's plenty. That feeds my soul." His family focus also explains why he turned down blockbuster roles: "I wanted, purely, to be with my babies. I didn't want to be taken away from them."
Discussing his relationship with his wife, director Sam Taylor-Johnson, he challenges the notion that their connection is solely rooted in a creative partnership. "I don't think that's accurate. I think we're really great at collaborating. But that's not why I fell in love with her." Instead, he reveals, it was a gut instinct, something he knew even as a child, that he would have a big family and be a young father.
Aaron Taylor-Johnson's Esquire cover story illuminates a man fully committed to his path, unswayed by external pressures, deeply connected to his family, and ready to take on the world as Kraven.