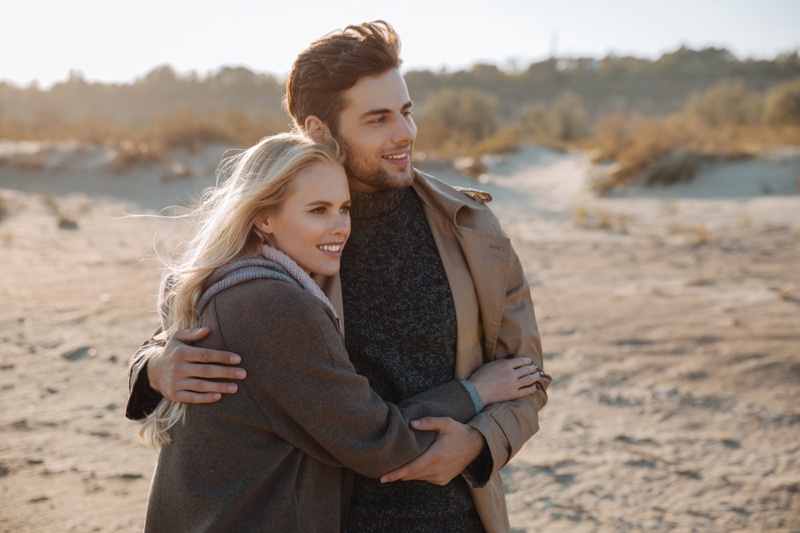 A bloated belly is not a pleasant image and it will probably make you feel uncomfortable when you are wearing your regular skinny jeans. You don't want to feel self-conscious in your own clothes from a bulging belly, nor do you want people to notice that you are bloated. However we know a belly depends on how long you are pregnant, so you have to adjust your outfit accordingly. But you still want to look fashionable, so here are some ideas on how to hide a bloated belly yet still look amazing.
Peplum tops and stretch pants
Whatever your reason to hide your abdominal area might be, a peplum top is going to do the trick. If your tummy is bulging from an early pregnancy, PMS or fibroids or you've simply had one extra cookie, the peplum is going to look fashionable and will hide the problem-area. Piece it with some stretch pants and you will be comfortable the entire day.
If you are not happy with peplum tops you can also choose a dress with peplum, which is going to look elegant and will hide the bloated belly.
Ruffle dresses
What is better than a peplum? Ruffles! They can hide pretty much anything, especially if they are on a dress. Depending on your body shape you can also choose a ruffle top. A dress is easy to wear and doesn't need pants, while a top can be matched with your favorite jeans.
Another thing which works wonders in hiding your abdomen is a layered dress or top. Depending on the size of the bulge, a single layer of fabric can hide the belly or you can go for multiple layers.
Small, colorful prints
The print of the fabric can also hide a bulging belly, so pick tops in small, colorful prints. Make sure they are not stretchy, but more loose. If needed, choose a size larger than the one you usually wear. Another option is to wear an oversized t-shit with an oversized print on it. The print is going to hide your belly, especially if it has a black background.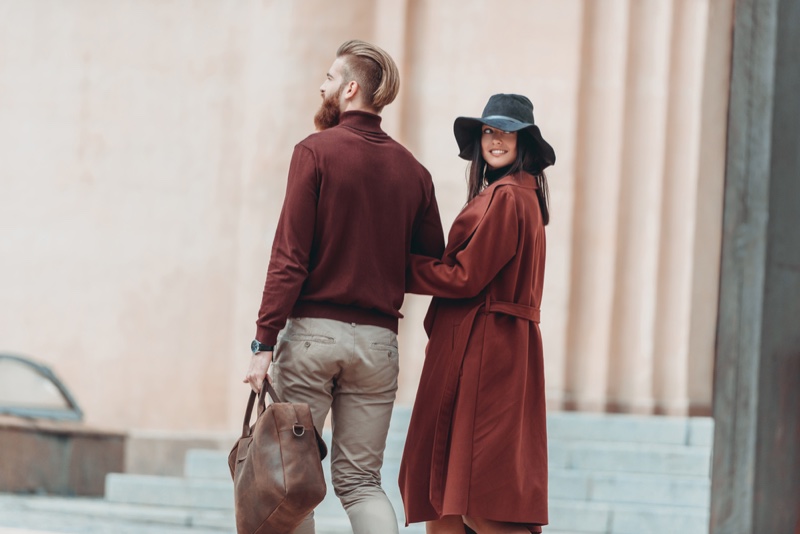 Loose shirts and cardigans
Loose clothing are the best at hiding your body, so if you know you are prone to bloating due to PMS or other conditions, invest in at least one loose shirt. An oversized cardigan is also great at hiding things and it also keeps you warm. Both are versatile and chic, so no one will guess you are actually trying to hide yourself from the world. A smart trick is to wear dark colors for your outfit and pair them with a neutral, yet lighter colored cardigan. This way you will emphasize the cardigan and make the rest of the outfit disappear underneath it.
Big and bold accessories
If you can't wear something that hides your body effectively you can distract the viewer's eyes from it by wearing big and bold accessories. A statement necklace can draw attention to your face, so no one is going to look down at your bulging belly.
If you know how to use your clothes to your advantage you can hide your bulging belly as long as you want, avoiding explaining yourself to the public or drawing unwanted attention.