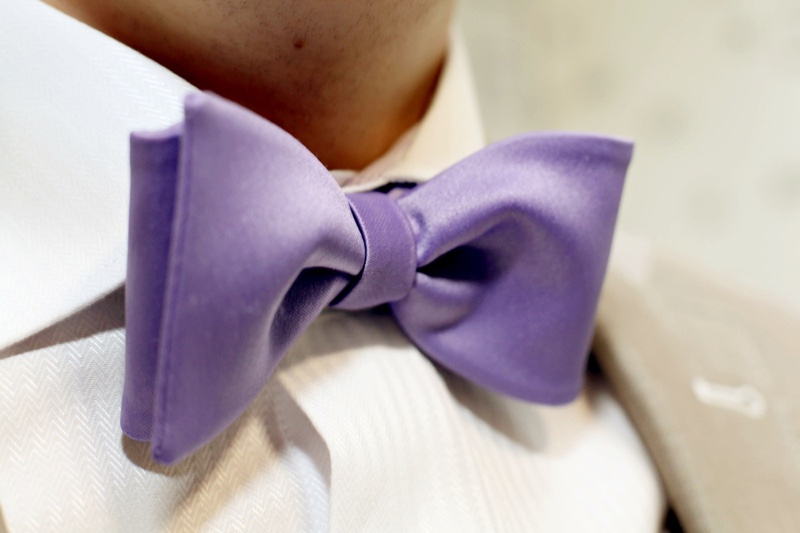 The bow tie has earned its place in the history of men's fashion as a foundational pillar that exudes sophistication and class. It can turn any dull outfit into something that oozes quirkiness and confidence. The truth is every man can sport a bow tie and still look classy.
Men who sport a bow tie are deemed as not so afraid to step out of their comfort zone. Let us look at the three modern bow ties in detail.
❏ Pre Tied
This is a perfectly shaped tie and has the character of a self-tie. It has an adjustable band that makes it easy to adjust for rookies.
❏ Clip On
This tie is attached to a clip and is perfectly knotted. It has all the benefits of a bow – tie and is meant to make life simple. Often times, the metal clasp is heavy and might show if it is pulled revealing the phony nature of the tie.
❏ Self Tie
Since time immemorial, the self-tie has been preferred for every extravagant event. It is a tie that you have to wear on your own and its perfection lies in its slight imperfection which makes it attractive for all walks of life – from introverts hooked to smartphones playing mobile phone games, artists playing hip hop to members from the elite society.
But where did it originate from? Let's find out…
The 1700s
In the mid-17th century, during the 30 Years' War, Croatian soldiers have noticed wrapping scarves around their necks, for warmth, wardrobe utility, and some argue, for fashion. The French subsequently had such a fondness for this piece of neckwear that it quickly became adopted as a regular accessory in the upper-class wardrobe. They named it "la cravat" after the Croatians from whom it was borrowed.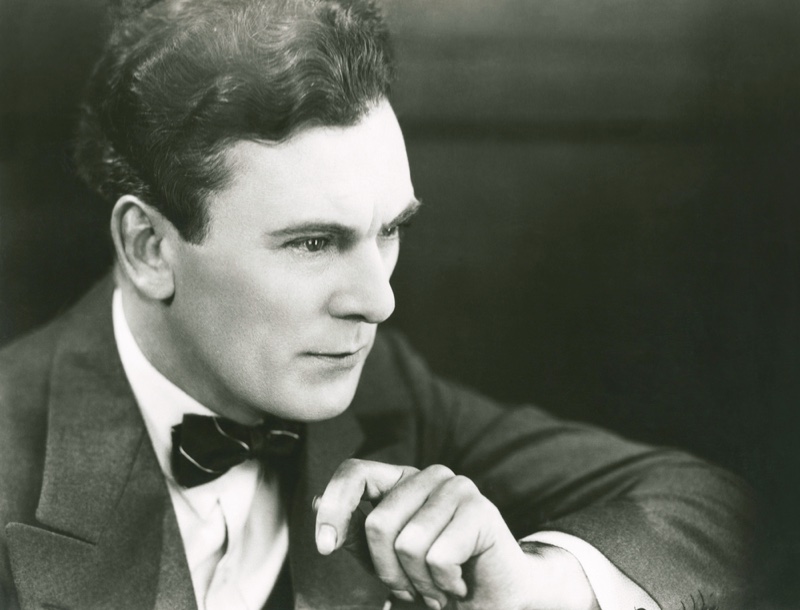 The 1800s and 1900s
In the recent past, it has been quite common for bow ties to be seen simply as accoutrements of formal attire. This tie is a component of a man's three-piece wool suit which was designed by P.M.Gimse, a Minneapolis Minnesota tailor (around 1890). Another white formal bow tie was once owned by Hubert H. Humphrey. To the casual bow tie wearer, the notion that bow ties are strictly formal is far from accurate. Although the bow tie as non-formal wear has been referred to as a deliberate eccentricity of the wearer, it serves as a physical extension of the wearer's personality. These two ties were submitted to the Saint Paul Pioneer Press' Ugly Tie Contest of 1988 and subsequently donated to the collections at the Minnesota Historical Society.
Many well-known bow tie wearers have successfully branded themselves. The bow tie has become synonymous with their names. Winston Churchill, Groucho Marx, Louis Farrakhan, Fred Astaire, and Orville Redenbacher have all employed this neckwear as a central component of their uniforms.
One of our state's most prestigious residents, Minnesota Supreme Court Justice and former Minnesota Viking, Alan Page shares in this success. Bow ties also tend to be associated with particular professions; architects, attorneys, university professors, museum workers, and politicians are all known to wear bow-ties. Many in the museum field, including the Collections staff at the Minnesota Historical Society, are also known to don appropriate neckwear as occasions arise.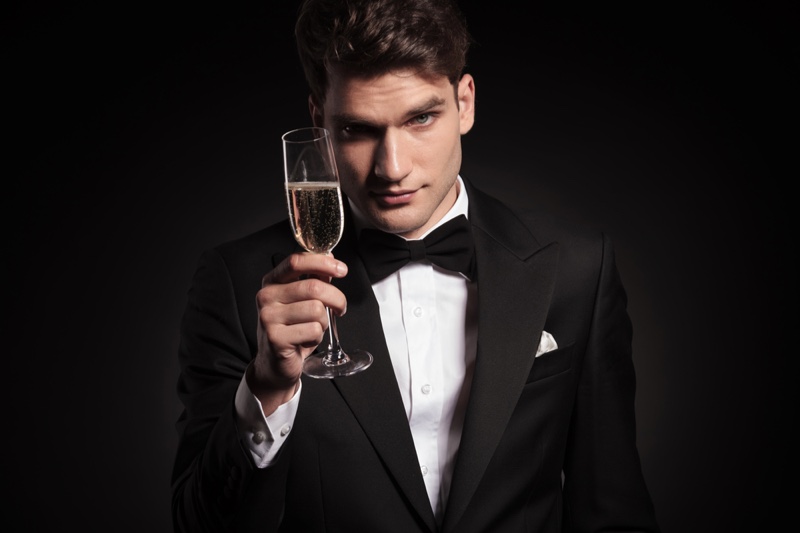 The 1940s
The iconic navy blue and white polka dot bow tie were worn by the British Prime Minister, Winston Churchill throughout his first term as the leader of the country.  It was later stated that he was so popular wearing that fashion style that it led to the mass production of the Blenheim bow tie. Unfortunately, by the later 1940s, the bow tie fashion was going out of favour with the popularity of big. Bold coloured ties. People wanted to express more after World War with more disposable incomes. With the booming economy, they resorted to colourful clothes and uniforms and the bow ties were left for the work uniforms like doctors and professors.
The 1960s and 1970s
By this period, bow ties were a staple choice for weddings especially the skinny diamond tip bow ties and straight-edge batwing bow ties. By the 70s, the kipper ties and cravats made a comeback. Moreover, their popularity skyrocketed with the dawning of big pointy collars and equally big snapper butterfly bow ties.
Now
Skip forward to today, and you will find that there are three main types of the modern bow tie. No matter what your sexuality, race, gender, and age is, the bow tie is believed to be a universal fashion now and can be worn at any event.
To sum it up, a bow tie is the epitome of coolness. It never gets out of style!