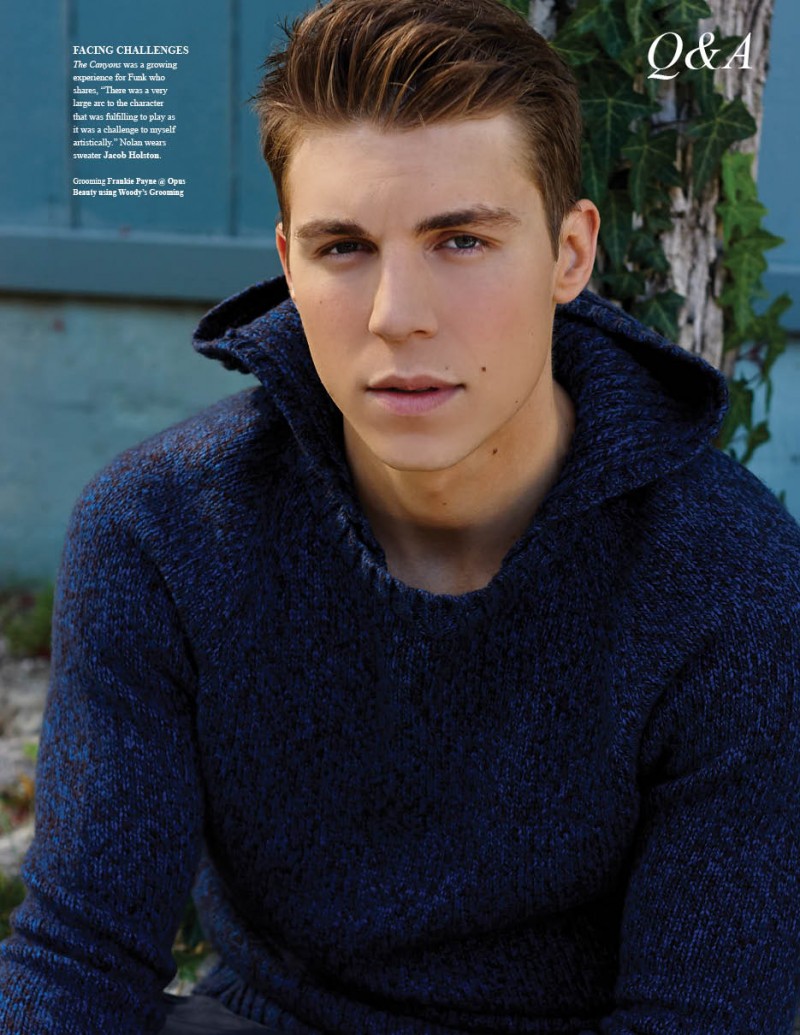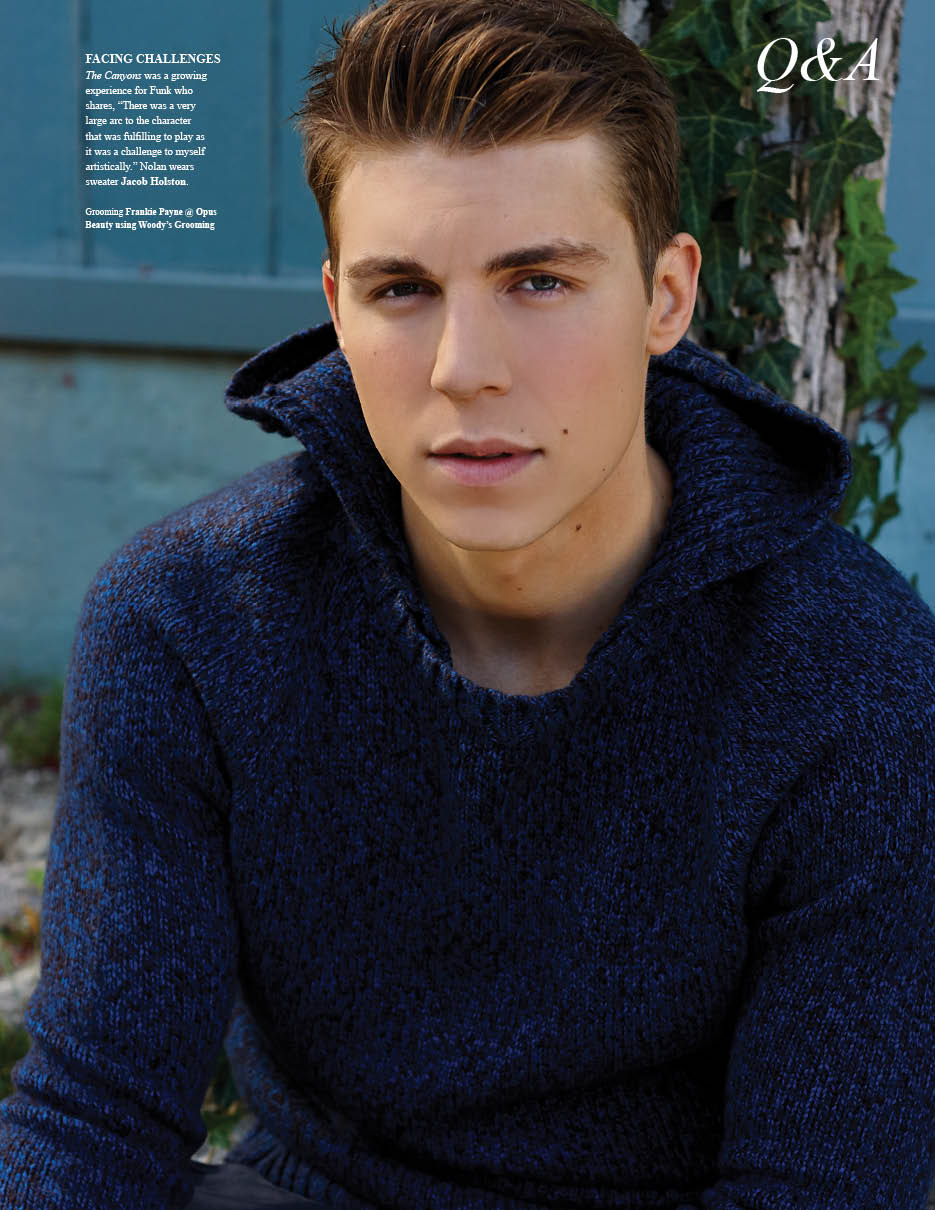 Nolan Gerard Funk–Canadian actor, singer and dancer Nolan Gerard Funk has worked on television shows such as Glee and the Broadway revival of Bye Bye Birdie. Now, the former national gymnast can be seen in Bret Easton Ellis' The Canyons or the third season of MTV's scripted comedy Awkward as Collin Jennings, a prep-school transfer student at the Palos Verdes high school. We talked to Funk about his experience on the show and life as a Los Angeles transplant. Photo by Angelo Kritikos.
What about acting interested you? I have always loved stories and music. It just made sense. And overall, I really just wanted to create. I am very engaged when caring about a project. I hope to transition into producing and directing as well.
What was it like filming The Canyons with Bret Easton Ellis? The Canyons was great. Ellis created a character that is extremely relatable for anyone who has come to Los Angeles with a dream and no money and just can't get a break. There is a very large arc to the character that was fulfilling to play and a challenge to myself artistically.
What has been your experience on Awkward? Awkward has an amazing creator, Lauren Iungerich. She sets a great tone on set and is a master at what she does.
Is gymnastics and diving behind you? Well, it was fun to do a back flip for Glee.
Article originally appeared in
Fashionisto
#8.
Grooming
Frankie Payne @ Opus Beauty using Woody's Grooming