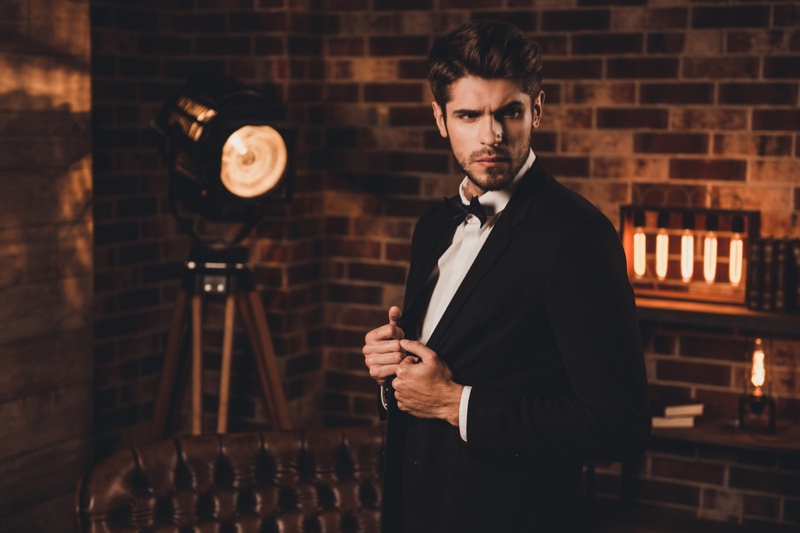 Wearing a suit can make a man (or woman) feel invincible, especially when you know you are turning heads as you walk on by. Quality suits are formal, smart and when it fits you right, it's a comfortable look that shows you mean business. However, there is more to the smart, formal look than simply donning the pieces of a suit and you can ensure you truly look the part with some key finishing touches.
Coordinating Accessories
The vital pieces of a suit include; a smart shirt, jacket and suitable suit trousers. Of course, you aren't going to leave the house without a pair of quality shoes, and you are more than likely going to include a belt with your ensemble too. To ensure your look is on point, make sure that the materials match on both your belt and shoes, for instance if you wear brown leather brogues, pair with a brown leather belt. The same is necessary on the 'hardware' of your accessories, buckles, claps and fasteners; if wearing silver metal on your shoes, should be coordinated with silver metal on your belt.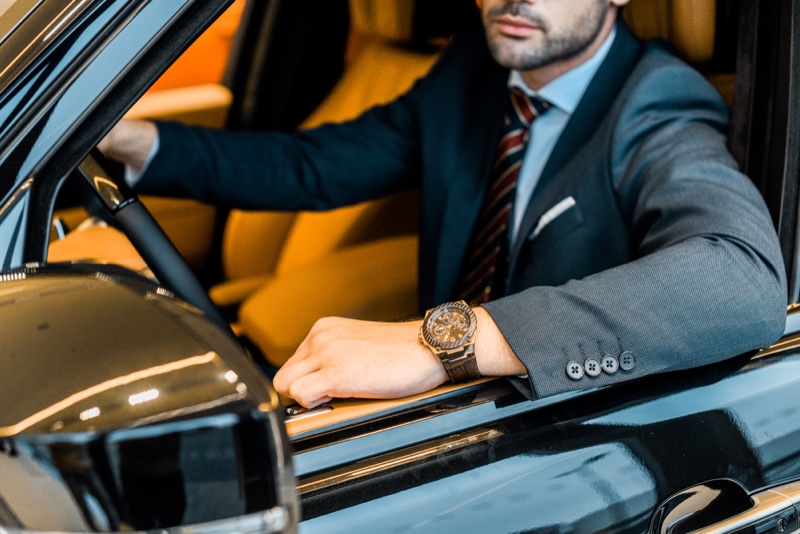 Practical, Expressive Jewellery
Jewellery is not just for the woman to enjoy and there are plenty of men's jewellery options that can take a suit from formal to stylish. Men's cufflinks are the first piece to consider, used for fastening shirt cuffs together, they look good but also ensure your sleeves are not untidily flapping around.
When looking for a suitable pair of cufflinks, consider looking to the colour of the metal hardware on your accessories – silver, titanium, gold – and use this as a guide for choosing the perfect pair. If you are buying cufflinks as a gift for someone's suit but want the option of a sophisticated metal, consider white gold men's cufflinks, available in most UK and US jewellery stores. This beautiful rare metal holds the value of gold with a bright white appearance similar to silver and titanium.
Another useful and stylish piece of jewellery to wear with a suit, is the tie bar. A slender piece of jewellery metal that fixes your tie to your dress shirt. Tie bars are useful for keeping your tie in place, stopping it falling onto your dinner plate or flapping around when standing outdoors in the wind. Again, your tie bar should be made from the same or similar coloured metal as your other jewellery and accessory hardware but can also be adorned with precious gems and rare stones or an inscribed pattern.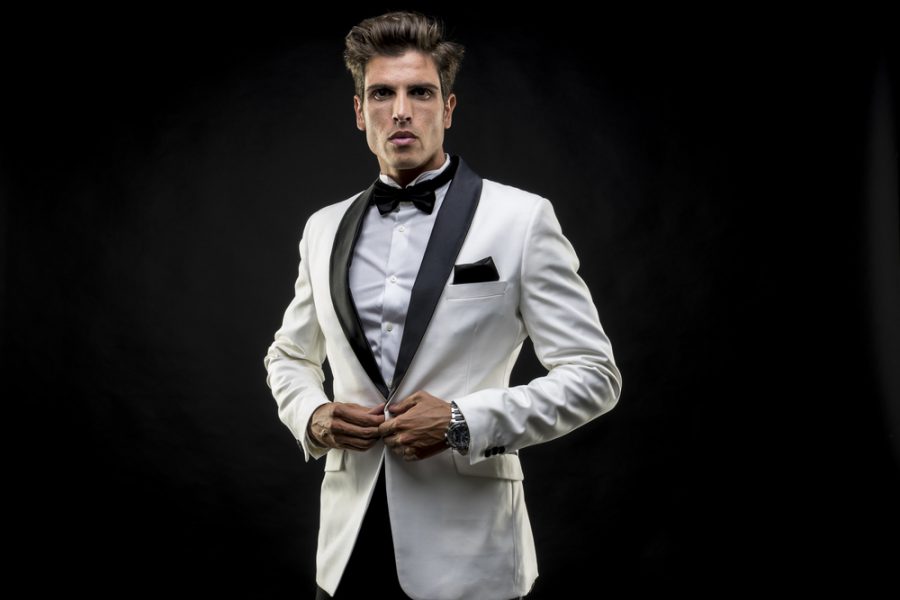 Choosing the Right Jewellery for You
The versatility of tie bars and cufflinks allow you to have some free expression with your jewellery accessories. Cufflinks can be made of a co-ordinating metal but decorated with a unique face, either a pattern, texture or precious gem or stone. You can also find 3D contemporary cufflinks that are made from one piece of metal but are shaped as something unique or contemporary, such as small skulls with jewelled eyes, little dogs and even your home country's flag.
The more casual an event, the more expressive your jewellery can be. However, keep in mind that it is considered more formal to wear plain faced and traditional cufflinks and tie bars for black-tie occasions, keeping your contemporary and fun cufflink designs for informal gatherings and parties.
Soft Accessories
Aside from your necessary accessories (shoes and belts) and your preferred jewellery options (tie bars, cufflinks and pocket watches), there are a few extra bits you can add to your suit to complete your stylish appearance, such as pocket squares, faux boutonnieres (false flowers made from silk or wool) and suspenders. These additional highlights to your outfit are best coordinated to the colour of your shirt to ensure your look stays in sync.
The most important part of getting dressed up for a special occasion is to have some fun. Make sure to avoid stiff, immovable clothing that restricts your comfort and choose a looser fit that allows you to enjoy a dance and sit at the table without discomfort. If in doubt, pop into a nearby formal clothing shop who will be able to provide detailed advice on finding the perfect fit for your shape and stature.