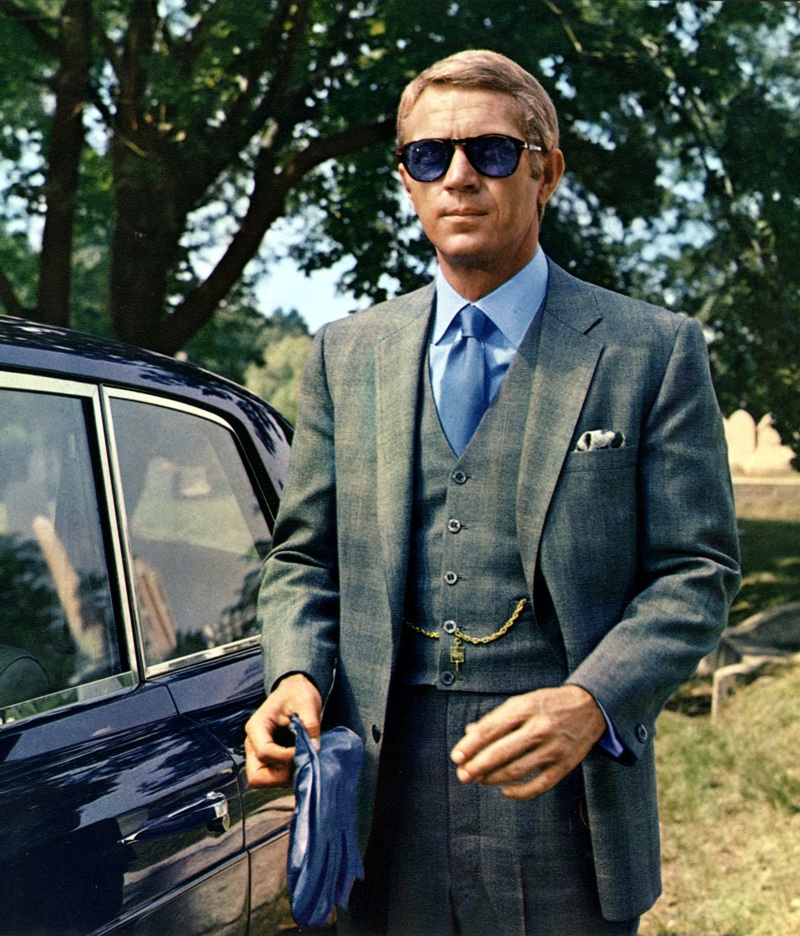 James Bond's sophisticated leaps and effortless style come to many people's minds when they think about the most iconic suits in the movies.
He's a spy known for his impeccable dress sense and good taste in suits.
A good style suit is almost as important as the characters in films. A luxurious suit style can add creativity and timeless presence to the big screen.
Read on to see the most iconic suits seen on the big screen.
1. Thomas Crown Affair – Steve McQueen
You can't talk about iconic suits in movies without mentioning this. This memorable suit was created by Savile Row tailoring genius Doug Hayward.
Steve McQueen mostly wore three diverse suits, but his grey suit with a blue tie and pale blue shirt stood out.
2. Goldfinger – Sean Connery
This is another memorable suit seen on cinemas and other big screens.
Sean Connery wore a Glen Plaid 2 button 3-piece tailored suit in Bond's 1964 outing, Goldfinger.
3. Casino 1995 – Sam 'Ace' Rothstein
The 1995 version of Casino is an epic, ambitious movie that shows how white-hot passion, blind ambition, and 24-carat greed crippled an empire.
It's a fact-based story concerning the Mob's million-dollar casino activity where lives and fortunes were made and lost with just the roll of a dice.
Meanwhile, this film has influenced the operations and activities of casinos in the present world. Click on this site to know more about casino activities-
https://www.mrgreen.com/ca/
In the film's most memorable costume scene, Robert De Niro managed to look iconic even when wearing a bright pink suit.
4. Chinatown – Jack Nicholson
Jack Nicholson saw and wore a perfect cream suit in Chinatown. The cream suit features a striped shirt, odd pocket square, and patterned tie.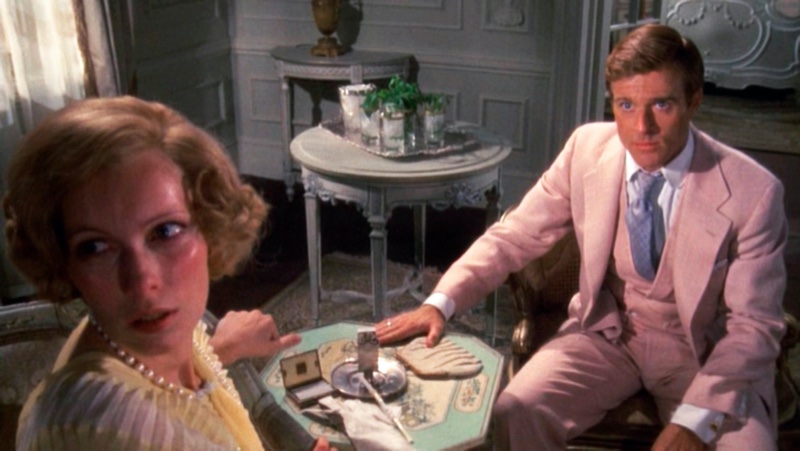 5. The Great Gatsby – Robert Redford
Designer Ralph Lauren indeed went big with this full pink suit. Actor Robert Redford was fitted in a completely beautiful pink set.
This is one of the most popular tailored suits in the history of big-screen movies.
6. Skyfall – James Bond (Daniel Craig)
It's hard to look bad in this expensive suit. Simply put, James Bond's Tom Ford O'Connor suit from the Skyfall dinner scene was costly and exquisite.
7. The Dark Knight – Bruce Wayne
Another iconic suit was worn by Bruce Wayne, played by Christian Bale.
While much fuss was made on the Batsuit, the silent star of the show is Bruce Wayne's fine Armani suit and the way it was styled beautifully.
8. Wall Street – Gordon Gekko
The blue stripe shirt and white collar were part of the classic pinstripe suit worn by Gordon Gekko.
The suit matched with an optional cigar accessory made this Gordon Gecko look classic.
9. Scarface – Tony Montana (Al Pacino)
Throughout Scarface, Tony Montana wore various great bloodied suits. Even though his white outfit is memorable, the bloodied suit is the most iconic.
The suit involves a crisp white pocket square with a pinstripe pattern alongside the ever-available gun that offers him boss status.
Al Pacino's suits were all customized for him and made by costume designer Patricia Norris.
10. The Maltese Falcon – Humphrey Bogard
Humphrey Bogard is synonymous with the word classic. His most iconic style was the heavy wool suit with pinstripes he wore in this movie.
11. American Gigolo – Julian (Richard Gere)
American Gigolo is an exciting movie that epitomized the masculine style. The film uniquely drew attention to men's style and fashion.
Richard Gere wore an exciting Armani suit, which showcased dapper fashion and helped make Armani a household name.
12. Crazy Stupid Love – Jacob Palmer (Ryan Gosling)
This film might be different from others on our list, but Ryan Gosling had an excellent variety of fine suits.
His costume and style made him shine on screen. Although, Gosling also has some great fashion moments in the film Drive.
13. Tinker Tailor Soldier Spy – George
Most suits worn in the TTSS movie were memorable. The film, which featured many British stars like Benedict Cumberbatch, Colin Firth, and Gary Oldman, was popular partly because of the classic costumes.
Gary Oldman as George Smiley was most iconic. The suit was the brainchild of Jacqueline Durran, a renowned custom designer.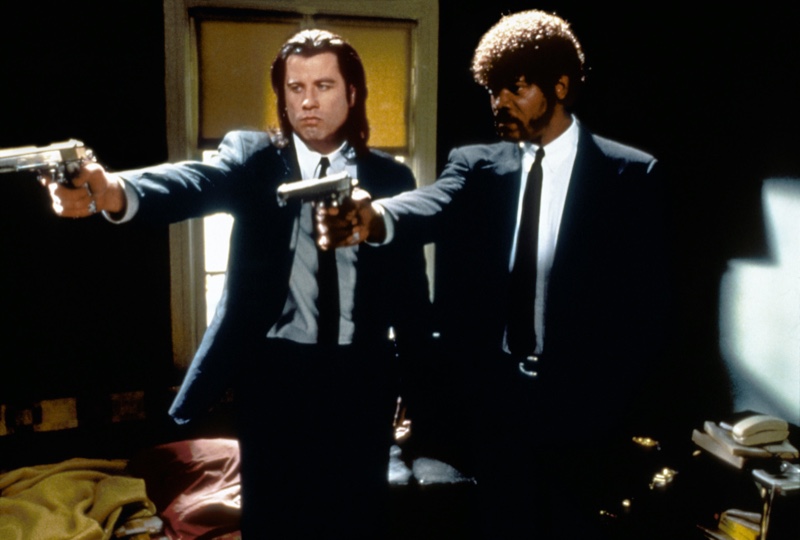 14. Pulp Fiction – Vincent (John Travolta)
This recognizable iconic suit features a fine black suit with a black tie and white shirt worn by Vincent, played by John Travolta.
Betsy Heimann, the movie's costume designer, said that Vincent wore the suit to look disheveled since he acted like a cowboy.
Conclusion
There are a plethora of amazing suits seen so far in cinemas and on the big screen. The ones listed above are some of the most memorable and iconic ones, with some going as far as being responsible for the film's fame.
Are there any you think should be included on our list? Comment below, and let us know some of your favorite movie suits.