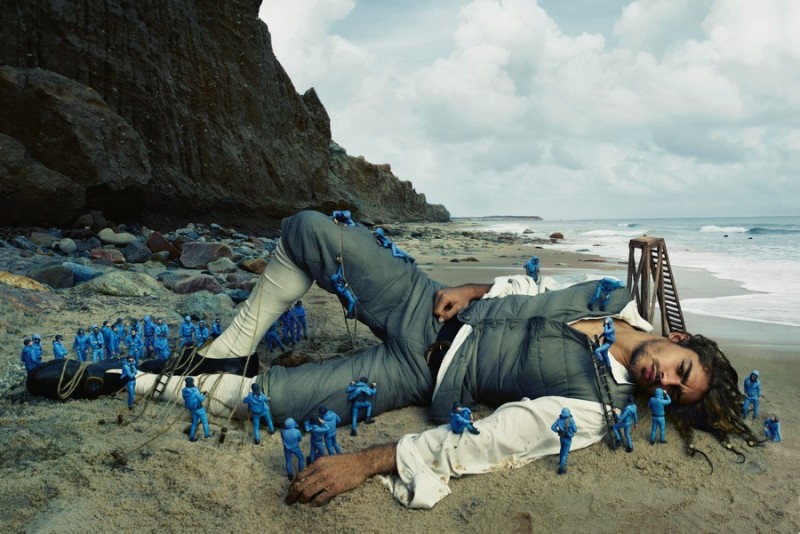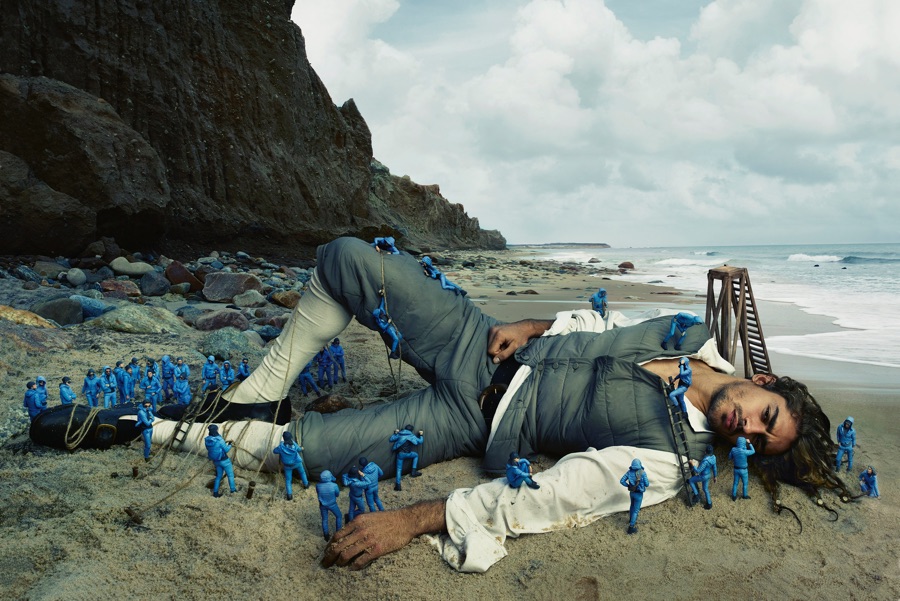 Approaching its spring-summer 2016 campaign, Moncler takes its inspiration from Jonathan Swift's Gulliver's Travels. Model Ignacio Ondategui steps into the role of protagonist as he's taken down by a Moncler army, outfitted in the brand's electric blue Longue Saison jacket. Photographed by Annie Leibovitz, the amazing scene mirrors Gulliver and his interactions with the Lilliputian army.
Behind the Scenes: Moncler Spring/Summer 2016 Campaign Video
Moncler Spring/Summer 2016 Campaign: Behind the Scenes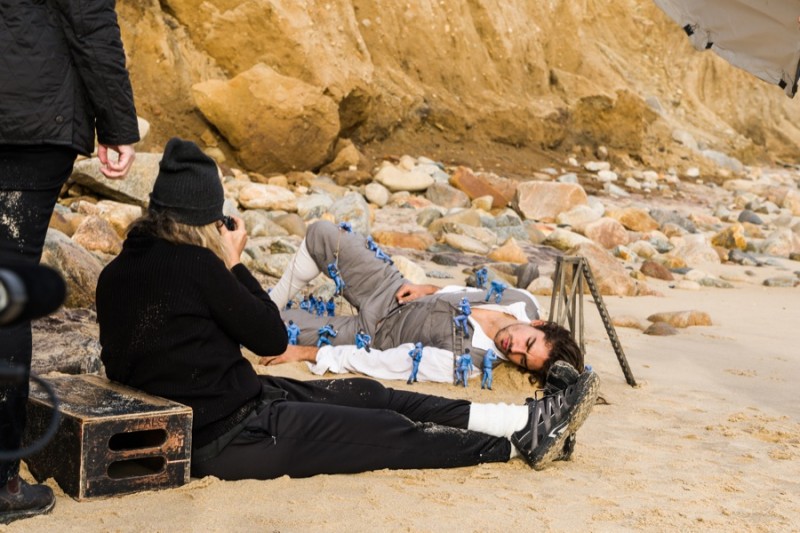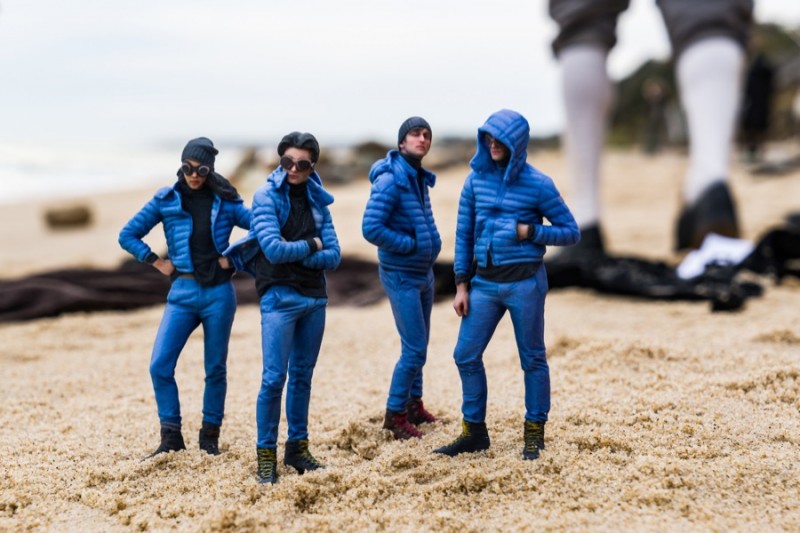 Photos: Ignacio Ondategui by Isauro Martinez-Cairo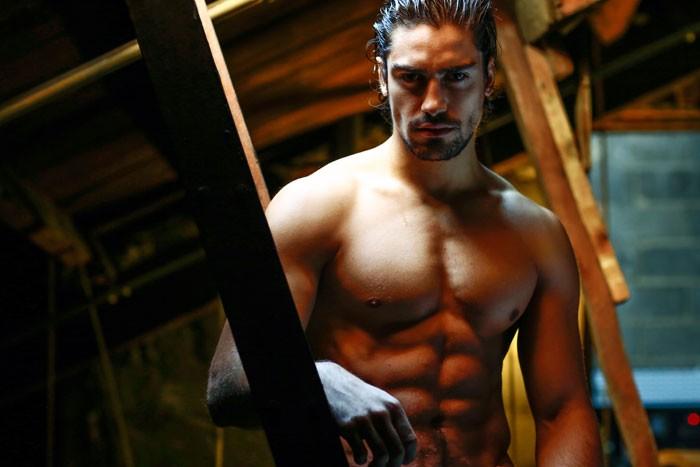 Spanish model Ingnacio Ondategui is the face of Moncler's spring-summer 2016 institutional campaign. Recently, the Sight Management model connected with photographer Isauro Martinez-Cairo for a stunning photo update.
Shop Moncler Quilted Outerwear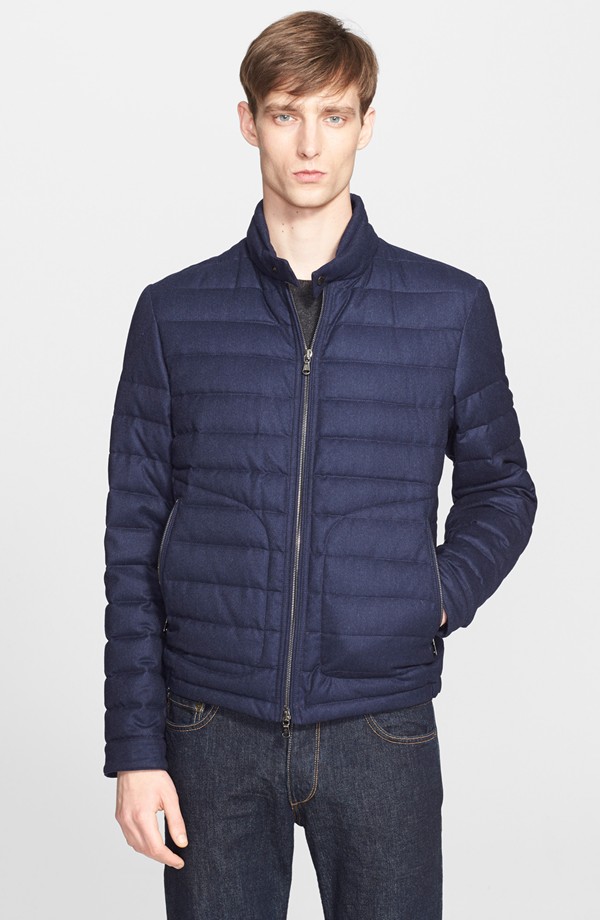 Known for its quilted outerwear, Moncler keeps the essential item modern with a variety of styles. Executed with a refined silhouette, fitted jackets tap into both the sporty and moto aesthetic.