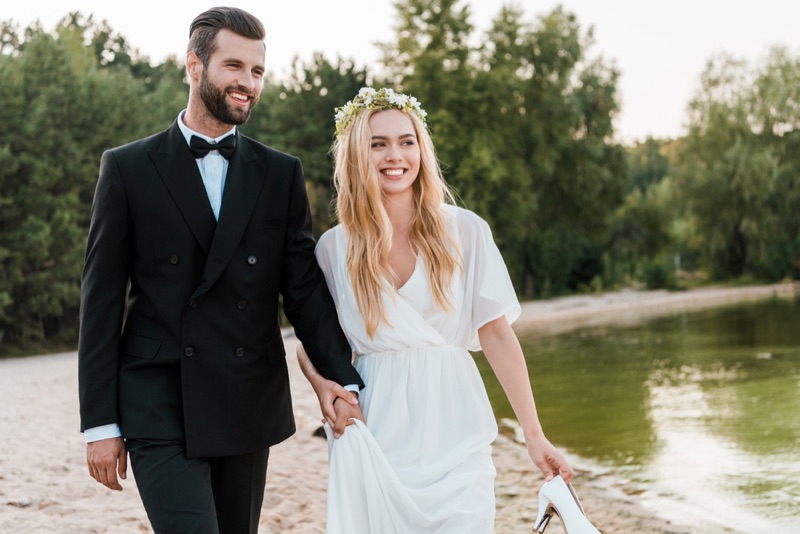 So your wedding is fast approaching, and you need to be the most handsome groom to your bride, but you're not sure what clothes to choose among others. And because your would-be-wife is usually your fashion guru, you plan to ask her for advice. As a loving groom, though, you want to spare her from another pressure such as deciding for your look. So your next go-to person is your event planner. And you're right about that. He or she must have ideas of what to do and where to go for your wedding look. Even before you have that discussion, here are quick tips for your big day look.
Attire
Before shopping, keep in mind that the most important person you need to impress on your wedding day is not any of those among the crowd. It's your would-be wife. And her opinion for your look should matter the most. If you're unsure of what she prefers, looking sharp is the best route. To look sharp, take note of these: the clothes' fit, color, and style. Go for the suit that fits you best. Neither too tight nor loose. Just the right fit. For color, don't go against your wedding theme. Don't do bright colors if you don't want to take the attention of your bride. Black and grey are the safest. Dark blue will also do, especially if your wedding theme has blue in the palette. And you might say it's boring, but it shouldn't be if it's in good style.
You can choose to wear a tuxedo if your wedding theme is the severely formal type. Or a waistcoat for a formal outdoor idea.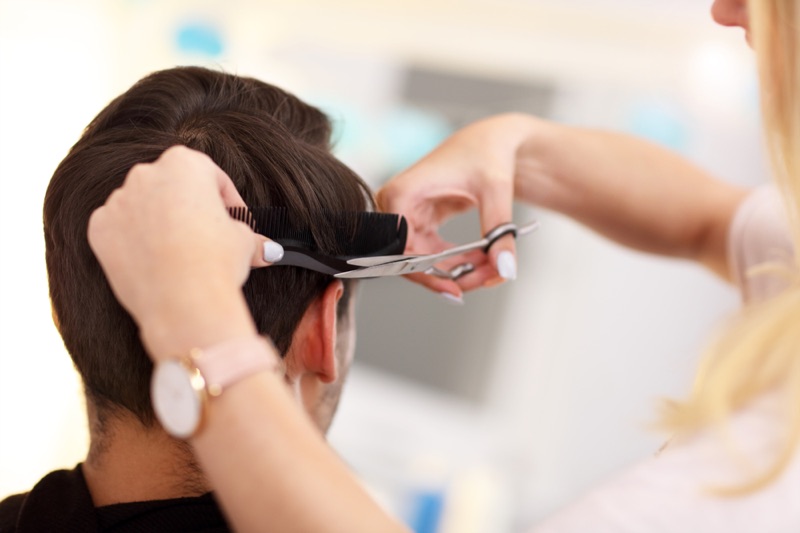 Toilette
You don't need to enroll in a barber school to figure out which hairstyle to have on your big day. Just visit your usual barber or hairstylist and tell him that you're deciding which hairstyle to have at your wedding. Doing it twice might be impossible for many, but at least once you can. In that way, your barber can also think of what fits you best. He would also be able to give you advice on whether to have a beard or not.
There are a lot of options when it comes to fragrances for men. You can go with the citrus or floral scent for your cologne if your wedding takes place during the day. If it's late afternoon to evening, look for the amber and woody scent. Going for what your bride is used to is usually safe.
Do's and Don
'
ts
Although you don't want to bug your bride with concerns about your look, still have the effort to communicate with her. Ask her about your hairstyle idea, and don't surprise her with something she has never seen you on.
Apply cologne that she would love, not one that would annoy her or give her allergies on your big day. That's the worst that can happen. Consider her bridal dress as well when you're deciding on your look. Please make sure everything you wear would not go against her dress look-wise.
Have the most comfortable fit for your pants. Please don't settle for a pair that requires you to tighten it with a belt. That's the last thing you want to be concerned about during the day.
Spend a good time selecting your shoes. They're the essential part of your look for that day. Going flashy is not the key. Matching it with your style on that day is.
Don't be conscious about matching your getup with your groomsmen. Your goal is to stand out among them. Don't wear a patterned suit on a patterned inner shirt. Don't just go with what you think is fashionable. Consider the time and place of your wedding.
The biggest don't would be this: do not outshine your beautiful and lovely bride. Just don't!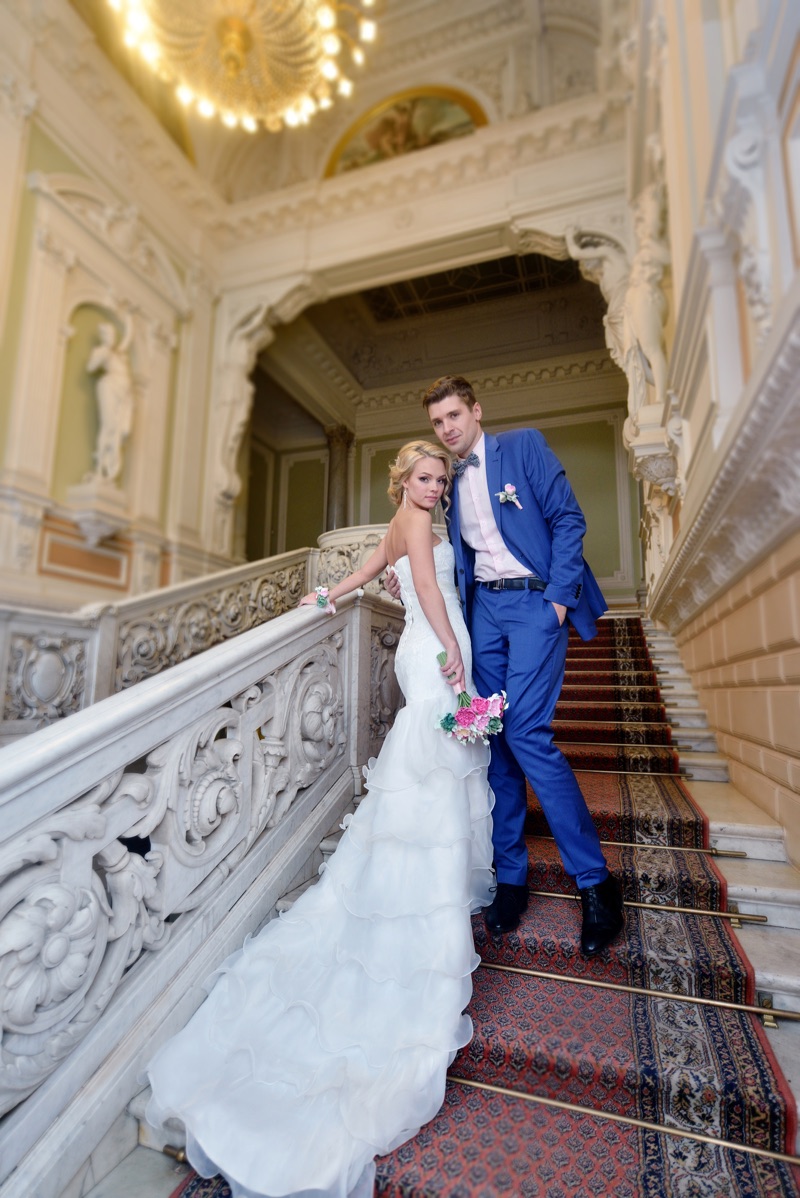 Latest Trends
Now and then, there are trends even at weddings, and it includes men's wedding fashion.
First on the list is the popularity of light jackets. While some couples still choose to get married indoor, most of the weddings these days are outdoor. This is why light jackets are gaining appreciation from more men these days. If your wedding is outdoors in the summer, going with this trend is your best option.
Second, here comes the dominance of royal blue suits. Not only is that color elegant, but it is also timeless. This is why taking the shades of blue is still popular among grooms. It is beneficial if your wedding venue is mostly brown and white, like bricks and fences.
Finally, black bow tie. Need we say more? Don't hesitate to go for a bow tie over a regular necktie. Choose the black one as it is the most appreciated choice these days. You would surely look good with this, Mr. Excited Groom!