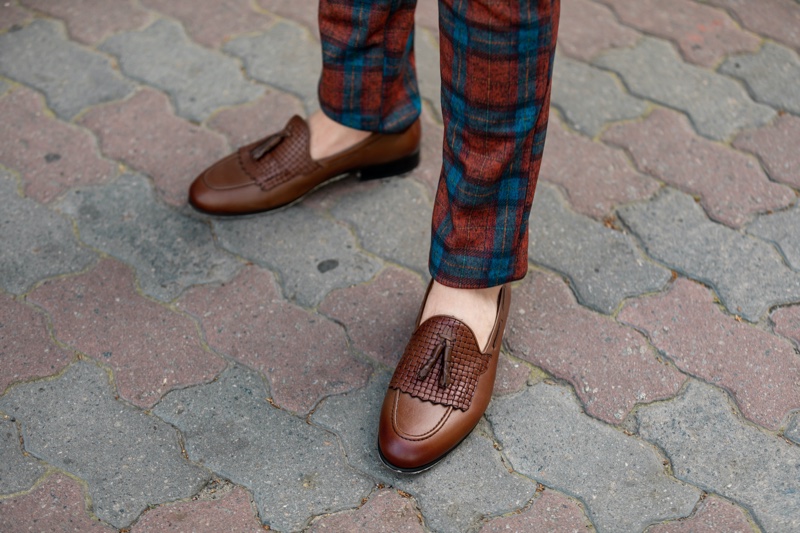 Timeless, stylish, and comfortable, the latest loafers for men are making heads turn wherever they go. Claudio Conti, Borelli, Boggi Milano, and other bestselling men's retailers are creating a buzz with their innovative collections of men's loafers. Now is the time to give your personality an altogether new, sophisticated look with this exquisite footwear.
Imagine yourself stepping on the stage with a smartly cut suit coupled with neat black socks and loafers to match. You will see the audience sit up and take notice. Alternatively, think of your best friend's farmhouse, where you love to hang out with your select group of friends. What would it be like to leave your usual footwear behind and wear a comfortable pair of luxurious brown loafer suede shoes to his next do?
Read on to know how you can wear loafers in style and add to the sophistication of your ensemble.
So, What Exactly Are Loafers?
Elegant yet casual, smart, and stylish, loafers are the dressier footwear that is a rage in fashion circles. The best thing about fashionable loafers is that they are designed as a slip-on. Therefore, you need not worry about laces, Velcro tags, or other fasteners.
Versatile and functional, they can become your preferred option whether you attempt to dress up or down. The best loafers for men online are usually made of suede or leather (brown and black being hot favorites) and impart a cushiony and relaxed underfoot feel.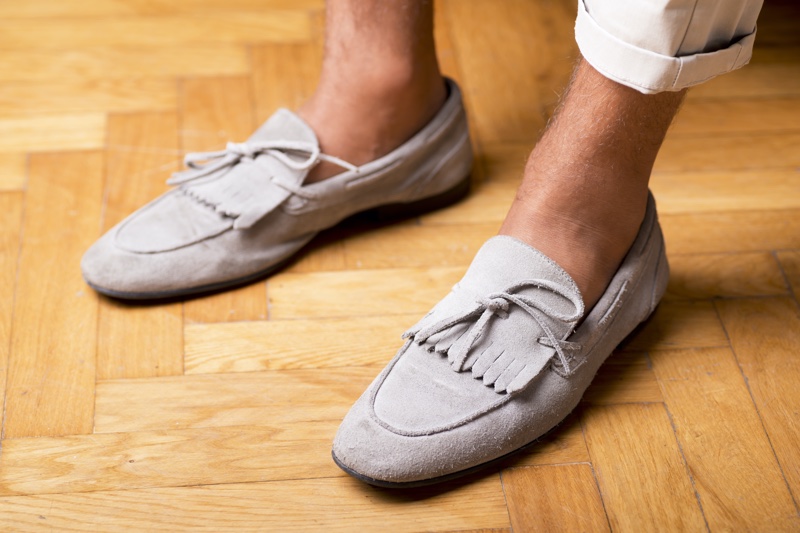 Recreate a Trending Style With Loafers
Your search for men's loafers online will introduce you to a variety of loafers for men. These loafers can help you recreate different styles with their simple designs and luxurious feel. Mainly, they are designed to match the staples in men's wardrobes. It will not be challenging to find the right pair that combines 'chic with comfort.'
For instance, a nice pair of suede loafers in brown or black, paired with your favorite linen shirt and tailored trousers, will introduce you to the latest fashion and style. Made of high-quality materials with accurate detailing and exquisite texture, these and similar loafers will effortlessly add some statement to your style.
Give Off the Right Vibes
Classic in design and appeal, loafers can help you send out the right vibes wherever you are. Whether you are planning an altogether conventional appearance or wish for casual vibes, you can get the style right with exclusive loafers for men. Available in many variants, they have to be chosen carefully in terms of fit, comfort, durability, and style.
No Shortage of Variants
Buying black loafers online is the right move if you wish to adopt a new business casual look. It is essential to pay attention to the outer stitch detailing. Does it have an embellished appeal that may strike as 'dressy' in the conference room? Just keep on looking for the other variants in loafers' men's style.
With several variants and designs to choose from, customers are spoiled for choice. Take your pick from the set of traditional colored loafers to create a resounding style statement. Navy blue, black, beige, or brown? What will you choose to complement your brand-new bright casual look?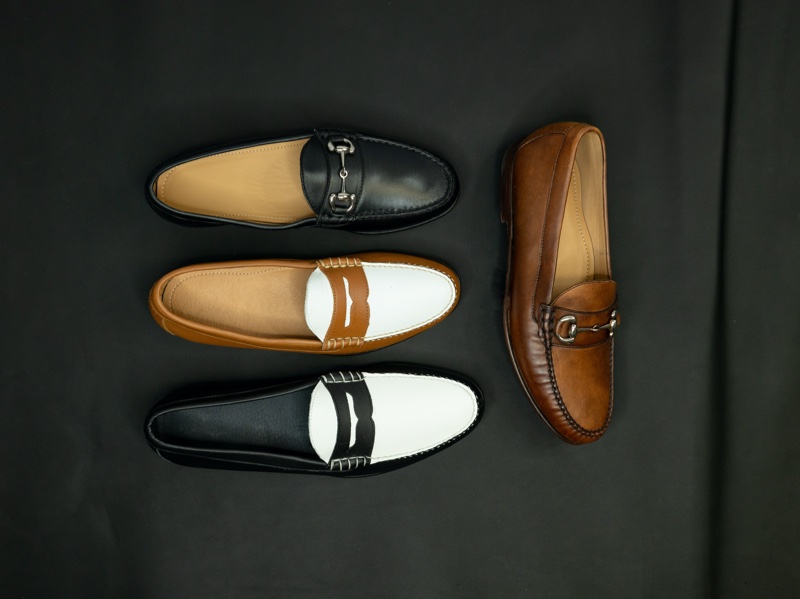 Create a Classic Style Statement – Buy Penny Loafers for Men This Season
Many footwear enthusiasts swear by penny loafers and feel that they should be an integral part of a gentleman's shoe rack. Interestingly, penny loafers got their name when college kids in the 1930s stuffed small change into the slots on the front straps of their loafers.
Be it then or today, penny loafers have always created a bold fashion statement and are here to stay. They can instantly add to your outfit's sophistication, which is hard to get without these styles.
Versatile Men's Footwear – Loafers to Match Any Occasion or Style
Gone are the days when formal footwear like Oxfords, Derbies, or Brogues were the only gentleman's; shoes. Fashion has undergone a sea change in between.
With style etiquettes becoming more casual and relaxed, it's okay to be seen in a classy and elegant pair of slip-on like moccasins or loafers for men found in varied patterns and styles. They have it in them to make your casual ensemble look stylish with the proper aesthetics shrouding your feet.
Buy Stylish Loafers for Men Online
Shopping for loafers online was never so easy. Now you can buy loafers for men from the comfort of your home or office. Gear up to recreate your style with the loafers you may have missed so far. You will be surprised to find many perfect pairs that you'll want to add to the cart without any second thought.