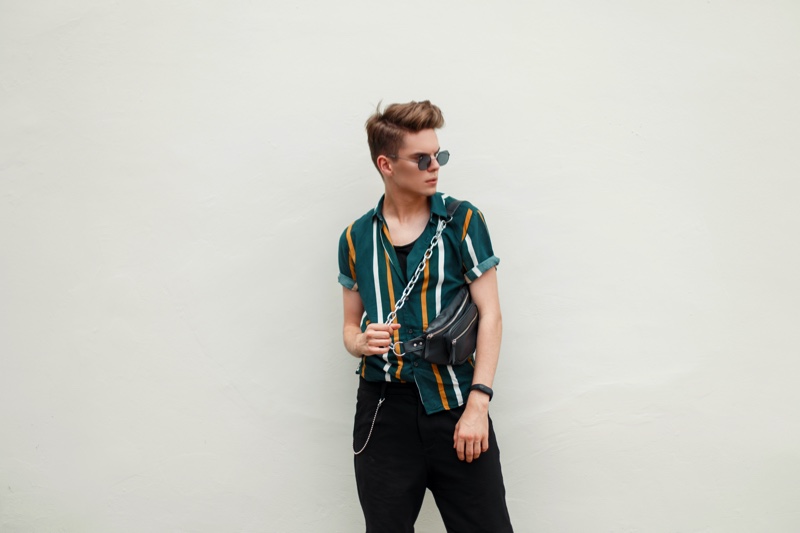 There is a common misconception that men don't care about fashion and that they are not susceptible to trends. However, if you just pay a little more attention, you'll notice trends in which bags men tend to buy and wear. Fashion is for all sexes and all gender expressions, and it always has been. With the rise of social media, such as Instagram and TikTok, men are becoming freer to express their sense of fashion, and they are not shying away from carrying a fashionable bag. However, what are the bag styles that are a must-have in 2022 for men?
Here, we will focus on some of the hottest men's leather bags of 2022. Not just any bags – men's leather bag trends.
Messenger Bags & Laptop Bags: What's In Trend Right Now?
Men's bags tend to be more focused on functionality rather than looks. They are often more utilitarian and minimalist in comparison to women's bags. That doesn't mean that stylish, fashionable-looking bags are off the table for men. With the number of male consumers in the luxury bag industry steadily growing, and with pop stars (such as Justin Bieber, Lil Nas X, and so on) and rappers (Kid Cudi, 2 Chainz, and so on) confidently wearing their designer bags – why shouldn't you? Let's go over some of the top men's leather bags to be on-trend for 2022.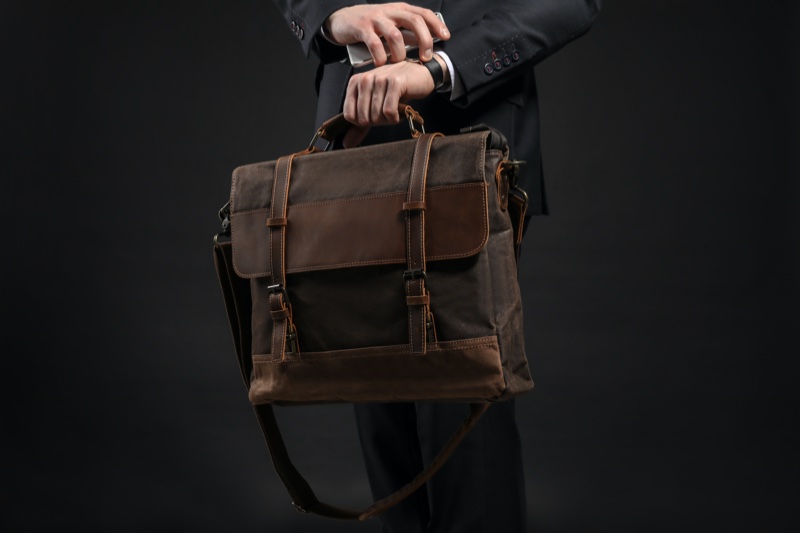 Timeless Classic: Leather Laptop Messenger Bag
When it comes to fashion trends, especially bags, no matter if you are a male, female, or something in between, a good black leather bag will always be a classic and a must-have in your collection. The bag that we're going to talk about is a bag known to be the ultimate work and travel bag, ideal for the hybrid work times that we are in. It doubles as a fantastic laptop bag, but it's also a bag that you can carry on your night out.
Of course, we are talking about the gorgeous Laptop Messenger Bag from Leatherology in the color onyx. It can easily hold everything that you might need for the office or just a chill day walking around the city. What makes this bag stand out is the fact that it's not only stunning but also travel friendly since it has a hidden open sleeve on the back that allows you to slide the leather laptop messenger bag onto your luggage handle for easy carrying.
Briefcases & Doctor bags, 2022 Trend or Flop?
A good briefcase leather bag will always be timelessly chic. However, they're not really a fashion item that you can comfortably wear every day, and they will (sadly, rarely) leave someone speechless and stunned because of your bag choice. Big bags aren't a flop, but smaller bags have been a hit in the past two years.
When buying a smaller bag in 2022, go for a bag that can ideally double as a cross-body bag or as a messenger bag. Try to think of colors – particularly pastels or somewhat unusual colors. It should be a color that will really draw in someone's eye. Small, leather, colored bags are a big trend for spring and summer 2022, even for men.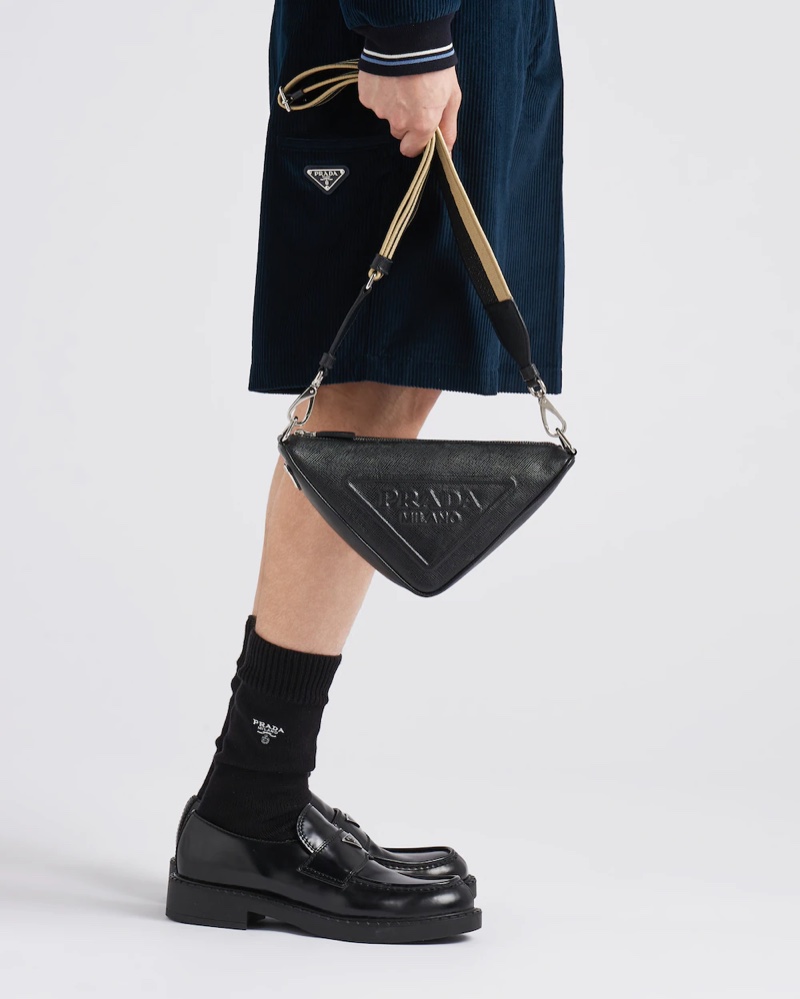 Small Bags Are In
We recommend the Canvas Prada Triangle Bag if you want to leave a real impression this season. It comes in a few different, memorable colors, and we recommend that you don't go for the black option if you are buying Prada, baby. Make this bag your centerpiece and form your outfit around it. It's made from high-quality leather with canvas lining.
This bag can be carried on the shoulder, cross body, or just carried around in your hand. It will make all the people take notice, and it can really give your look that extra oomph, no matter where you are going. This Prada messenger bag is simply elegant, durable, and a conversation starter.
Balenciaga is also known for its incredible designs and extremely cool bags. We find that this colorful bag will have a similar effect to the Canvas Prada Triangle Bag. It's small so that you can pop it on your shoulders and party all night long with it. However, if you are not confident in yourself, your looks, or your fashion sense, you may want to start with a tamer bag from this luxury brand.
If you want a small bag but find our suggestions too colorful, wild, and way out of your comfort zone. Don't worry; just check out Balenciaga's Explorer Beltpack bag. It's made from lambskin, and it's the ideal male starter bag if you want to get into more fashionable looks but are still somewhat hesitant to pull those "wilder" looks. This bag is the perfect size to fit your wallet, your phone, your cardholder, and maybe even a smaller bottle of water. You can wear it to dinner, a sports event, and as an accessory to the club.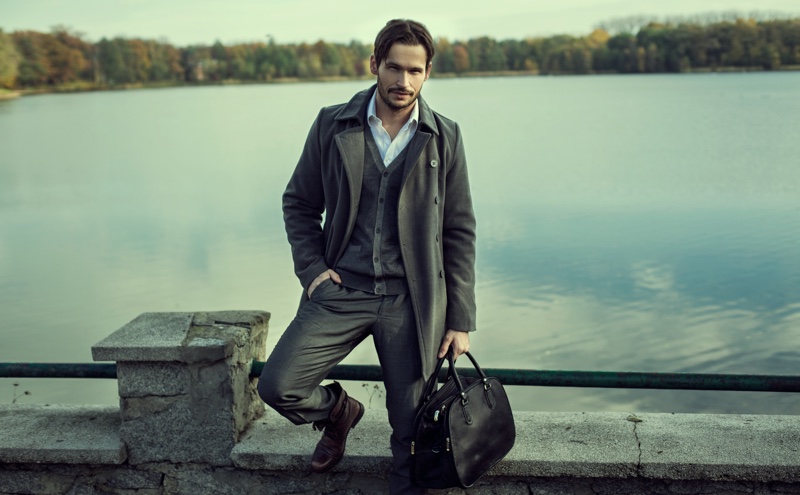 Big Bags For Big Boys
Even though bigger bags aren't really in this summer, they will make a major return in the fall and winter of 2022. Even though this bag is a pricey choice, our number one briefcase leather bag is the Saffiano Leather Briefcase bag from Prada. It's elegant, functional and even comes with a shoulder strap. Pricey? Yes. Absolutely worth it? YES.
If you are looking for a modern twist on the leather doctor bag, be sure to check out Balenciaga's Neo Classic Medium Handbag Crocodile Embossed in black. It's not as pricey as the Prada bag, but it will give you all the space and the fashion sense that you are looking for. It's made from high-quality calfskin, and it also comes with an adjustable shoulder strap. Many male celebrities have been seen carrying this bag, so get it and become a part of the conversation. It can fit almost everything – it's like the male version of the Mary Poppins bag, just dripping in elegance and style.
Leather Bags – The Must-Have Item of 2022
If a diamond is a girl's best friend, then a good-quality leather bag should be a man's best friend. If you want to be on-trend this year when it comes to bags, remember that quality is what's most important. A high-quality black leather bag will be the easiest bag to combine with whatever your style is, and you won't have to worry about the bag ever going out of trend.
Similar to the little black dress, the black leather bag is a timeless item and will always be a part of the trend. The big trend for this summer will be the colorful, smaller leather bags, and big bags such as briefcase bags and doctor's bags will have their comeback in the fall and winter of 2022.
What is your favorite male leather bag of 2022? Let us know.