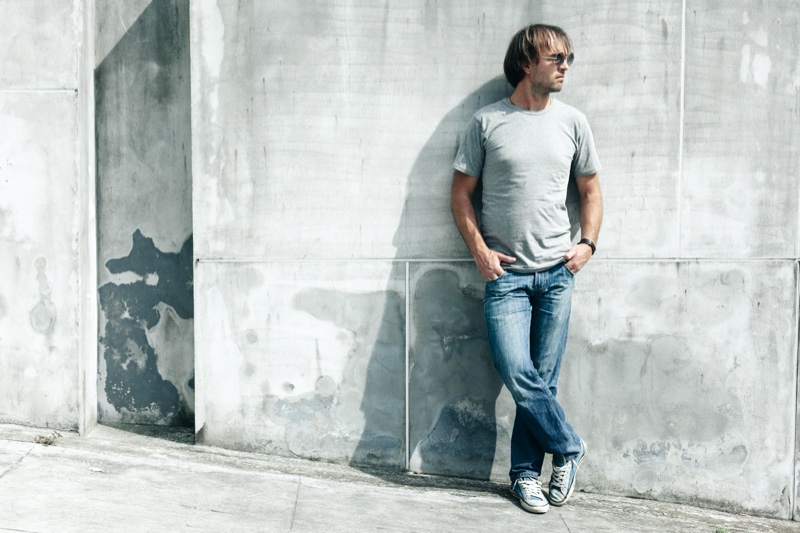 How Do You Pick the Right Denim Fit?
Jeans are an absolute must-have for any man's wardrobe. Finding the correct denim fit also has unique flattering properties. It may slim or broaden your figure as needed to help you appear and feel your best. Finding the best pair of jeans can be a bit tricky. It might be challenging to remember, let alone figure out all of the different denim cuts.
The Right Fabric
Look for denim mostly made of cotton. They're fantastic for spring and summer because they're lighter. Cotton blends will stretch over time, keeping their form better and becoming more comfortable to move around in after just a couple of wears.
If you've been looking for a new pair of jeans but haven't found them yet, worry not. We've compiled a list of the popular denim fittings, along with recommendations for who should wear them.

The Top 14 Denim Fittings for Men
1. JEANS WITH A REGULAR FIT
Regular fit jeans are jeans that fit straight from the hip to the thigh. The phrase "standard fit" refers to mid-rise jeans with a wide leg opening. Regular-fit jeans are most commonly worn by males who aren't very muscular or skinny.
2. JEANS WITH A SLIM FIT
Slim-fit jeans are preferred by slim males because they assist in contouring their legs. It features a tapered leg opening and a snug fit. Slim people who wish to feel comfortable while yet appearing trendy would adore them. These jeans are a terrific blend of comfort and style, with more space around the thighs than skin-fit jeans.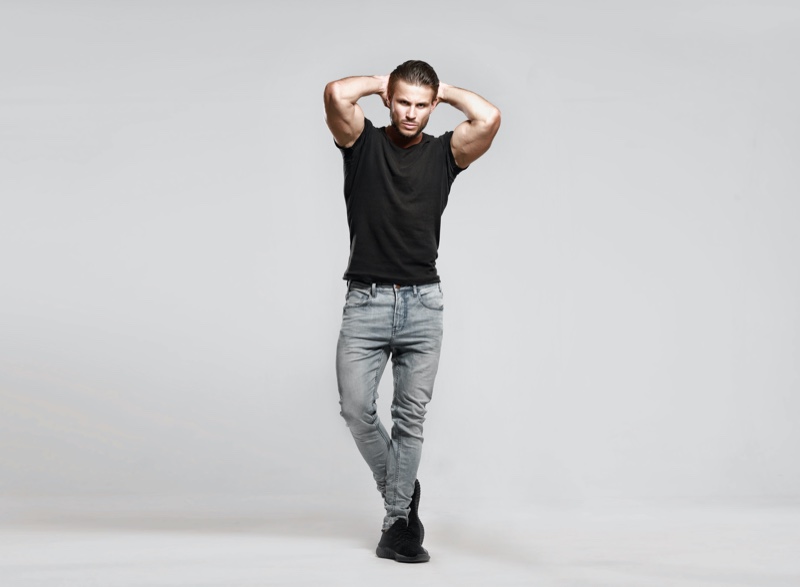 3. JEANS WITH A SKINNY FIT
The general population misunderstands the term "skinny." Tight skinny jeans are those that are narrow from the waist to the ankle. These don't provide much in the way of movement and are mostly worn as a fashion statement. These aren't recommended for bigger men since they might be overly tight. Although most people advise skinny males to dress in oversized clothes to balance their frames, denim should always be picked with the body in mind. These will give you a stylish appearance.
4. JEANS WITH A LOW RISE FIT
The length between the groin and the waist determines the "rise" of any pair of jeans. Low-rise jeans are those that sit just below the waist and are typically worn by slim persons. Low-rise jeans are one of today's most fashionable outfits.
5. JEANS WITH A MID RISE FIT
Jeans with a mid-rise waist are classified as mid-rise jeans. Mid-rise jeans are the ideal rise since they are neither too high nor too low. Larger-boned men prefer mid-rise fit jean because it rests comfortably over their belly and avoids any embarrassing slips.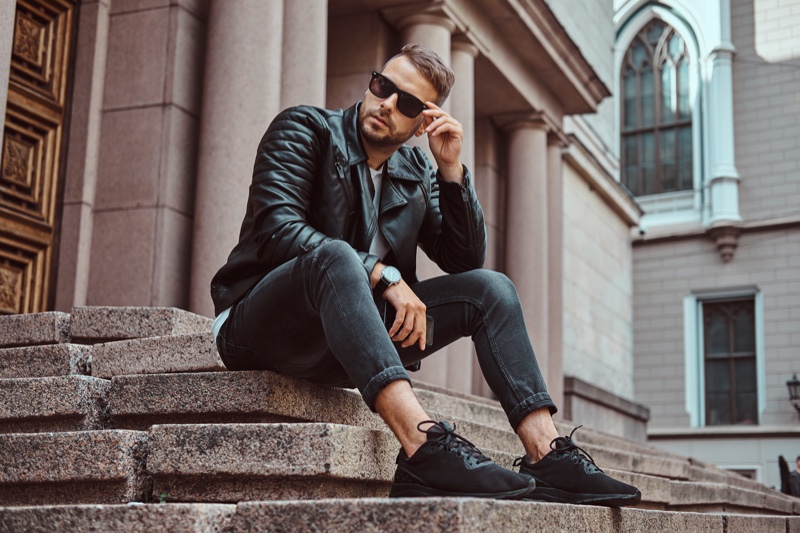 6. JEANS WITH A TAPERED FIT
Up to the thigh, tapered jeans are comfortable, but they get tighter as they approach closer to the ankle. Today, tapered-fit jeans are pretty popular. The term "tapered fit" refers to broader jeans at the top and narrower at the bottom. These are preferred by men with large waists and thighs who seek a more comfortable fit.
7. JEANS WITH AN ATHLETIC FIT
The athletic fit, often known as the "Relaxed Taper," is suited for guys with noticeable legs. Above the knee, the design is roomier yet tapered below for a more fitted fit. Its purpose is to not only accommodate but also to enhance a formidable pair of legs. If you've got a couple of strong, toned legs, these are the jeans for you.
8. JEANS WITH A NARROW FIT
Narrow-fit jeans are more fitted from the knee down. However, it has a regular fit above the knee.
9. JEANS WITH A STRAIGHT FIT
Straight-fit jeans are just what they sound like: they have a straight shape from the hips to the ankles. Straight jeans are the perfect fit: they're not too tight or too loose. This fit is sometimes referred to as a standard straight or classic straight by brands. The leg holes on straight-fit jeans are usually around eight inches wide.
10. JEANS WITH A RELAXED-STRAIGHT FIT
We're moving towards more comfortable fits with a bit more legroom now. If you have more prominent buttocks and thighs, think of these as a roomier, somewhat wider pair of jeans.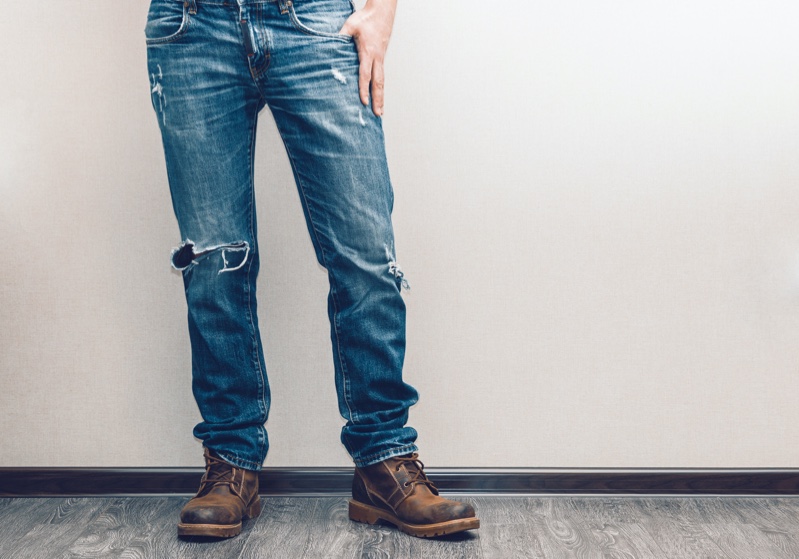 11. JEANS WITH A RELAXED FIT
For persons with thick thighs, relaxed-fit jeans are desirable because they fit comfortably. It gives you additional space around your waist. Relaxed-fit jeans are designed to keep you from sweating excessively, which can cause itchy rashes if worn for too long.
12. JEANS WITH A LOOSE FIT
These jeans offer a roomy fit that allows you to breathe. Loose jeans provide. There should be plenty of space around your thighs and buttocks so they don't scrape into your thighs. If you have a big waist or large bones, they will be really comfortable. This denim may be worn for a long time since it does not cause excessive sweating around the thighs. Loose jeans are the best choice for big-boned males among the body types.
13. JEANS WITH A BAGGY FIT
For optimal ventilation and comfort, baggy jeans are the way to go. Also known as wide-leg jeans, it gives your legs and thighs plenty of room and create a bold statement when worn in style.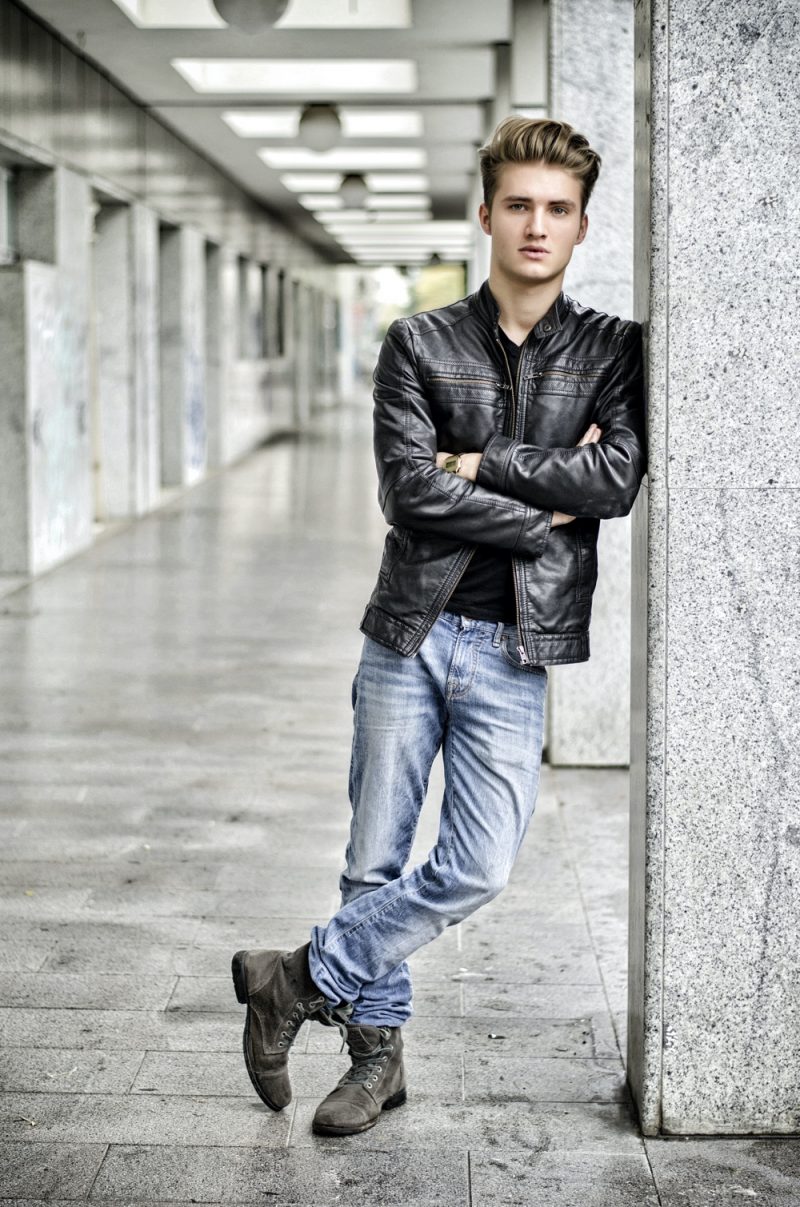 14. JEANS WITH A BOOT CUT FIT
Boot cut jeans are a classic of western attire, cut to fit over a pair of cowboy boots. They come in various sub-flavors, such as thin and relaxed, but they always flare out at the hem. Classic boot-cut jeans have a high rise closer to your natural waist, while modern versions frequently have a low rise.
The Takeaway
When it comes to purchasing a good pair of jeans, the fit is perhaps the most crucial consideration. Even the most expensive denim or the most gorgeous wash won't make a pair of jeans seem good if they don't fit properly, so finding a fit that flatters your figure is the key.