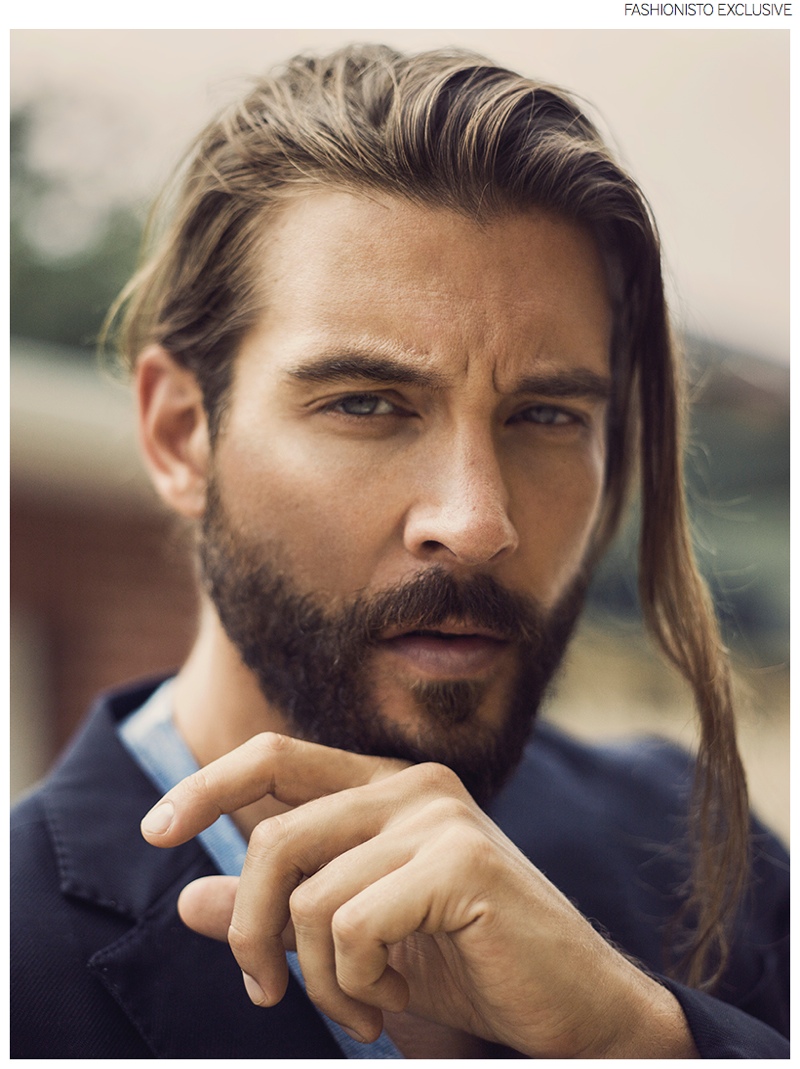 Wash your beard with the same product you use for your face regularly.
Counter a bald head with a medium length beard or stubble.
Square a weak chin with a beard.
Cut your beard somewhere in between your Adam's apple and the chin.
Minimize a big nose with a full mustache.