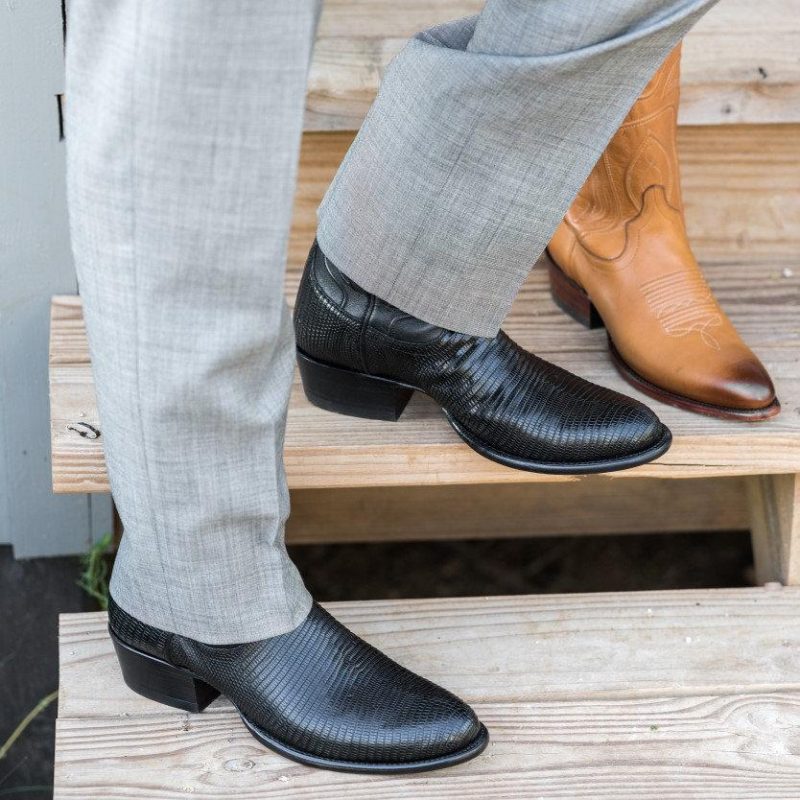 It's no longer just the women who are trying to succeed in the style department. Men are getting more stylish, too. One area in which men have become particular about is their footwear. From functionality to durability and style, men seem to have it all figured out with their footwear. One of the favorites: a pair of good boots.
In the coming year, boots will continue to be a staple in a man's closet. It's functional enough to bring to work and other occasions. It's versatile enough to withstand chilly summer nights to cold winter days. It's also durable enough to be worth every dollar spent on it. To top it all off, it's stylish as well. Particularly so with boots that have exotic skin, such as lizard boots. Visit thefashionisto.com for fashion inspiration on how to bring your lizard skin boot through varied seasons.
That said, here's why black lizard skin boots will continue to rise as a favorite shoe among men:
1.
It's
Comfortable
While reptile skin looks good, one of the common criticisms against it is that it's too strong. It can get uncomfortable, especially for using it for longer durations.
The good news is that lizard skin is one of the softest reptile skins to incorporate in a boot. It doesn't give in to much pressure on your feet. This more delicate kind of leather tends to stretch out a little bit more. Plus, lizard skin also doesn't have any calcium in it. This creates the effect of being easier to break-in.
When worn, it follows the shape of your foot. Hence, it provides you the comfort you need. This appeals to men who seem to value comfort more than style, this type of boot will undoubtedly be popular.
2. It Gives Out
A
Very Refined And Polished Appearance
Men like it simple. They want their style to be clean, refined, and polished. This is precisely what lizard skin can give them.
If you look at the grain of lizard skin carefully, you'd see that its scales are thinner. Hence, its ability to be more versatile. Especially when shined in a classic black color, it creates a very versatile boot.
You don't have to worry about having overpowering scales on your shoe that might grab too much attention. This is more preferred by women as they're more adventurous with their footwear. For men, the simple and classic look of the lizard skin fits just right with their preference.
3.  
It's
Durable
You may be surprised to learn that the lizard has one of the finest and the smallest grain among all other reptile skins. Nevertheless, it stands to be one of the most durable.
Tecovas, for instance, is a favorite classic boot that offers style, an excellent price, and most especially durability. This is precisely the reason why it continues to be one of the most sought-after men's boots. As to lizard skins, it's The Nolan.
Shoemakers even prefer having lizard skin for their boot because it holds the shape longer, and lasts longer than that of an alligator's skin. For men who like an excellent wingtip on their shoe or their boot, lizard skin is used to make the wing more durable.
The scuffing resistance ability of the lizard skin makes it a favorite for boots that are meant to be used regularly. Hence, it passes not just on the style department but also the functionality and durability.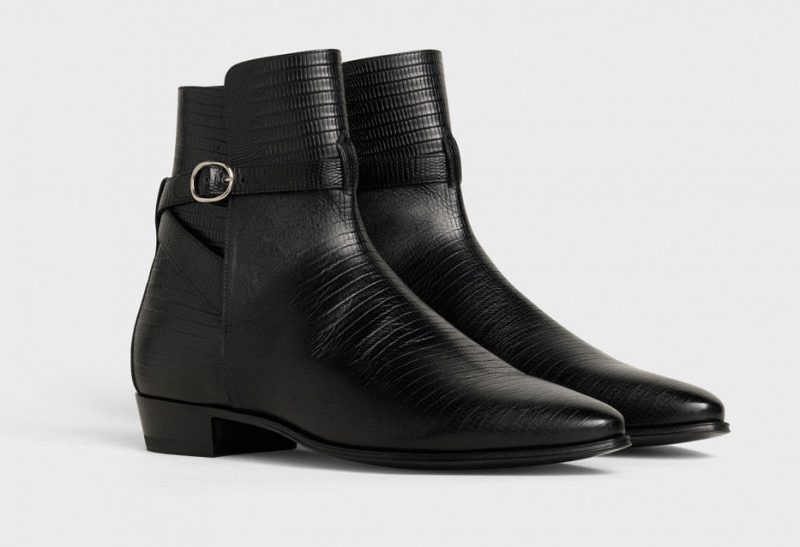 4. It Allows For More Design Options
Yes, a classic black lizard boot will always be a preference. But, if you're the type who likes to play around with your boot design, you can also have this through lizard skins.
Although small, there are numerous species for you to choose from. Each of these species comes with its unique grain design as well. For instance, you get to enjoy this variety of lizard skins:
● Iguana Lizard Skin. This type of lizard skin is most commonly found in Central and South America and Mexico. Hence, it's prevalent among boots that are manufactured in these localities. An Iguana Lizard skin gives your boot a design filled with larger square scales, making it one of the most distinct among all lizard skins.
● Teju Lizard Skin. This type of lizard skin can be found in the Southern part of South Africa. This type of lizard skin gives off small square scales, in comparison with that of the Iguana skin.
● Ring Lizard Skin. The ring lizard is common in Asia, particularly in Indonesia. As its name suggests, its scales give out a more rounded pattern.
● Nile Lizard Skin. As its name suggests, this type of lizard skin can be found around the Nile area and in Sudan. Its scales are one of the smallest, as it's smaller than the Teju and Ring lizard scales. Rather than having square scales, its shape is more rectangular.
With these various types and patterns for you to choose from, you've got more leeway to decide on the pattern that best suits your preferences.
Conclusion
Lizard skin is a favorite, especially for dress boots. If you're the type of man who fancies reptile shoes, this is also a good option for you as it's one of the cheapest. When it comes to its quality, it continues to excel as well.
If you don't have one yet in your wardrobe, perhaps now's the time for you to start searching for the perfect pair. True enough, your lizard skin boots will last you through occasions, seasons, and even the years to come.