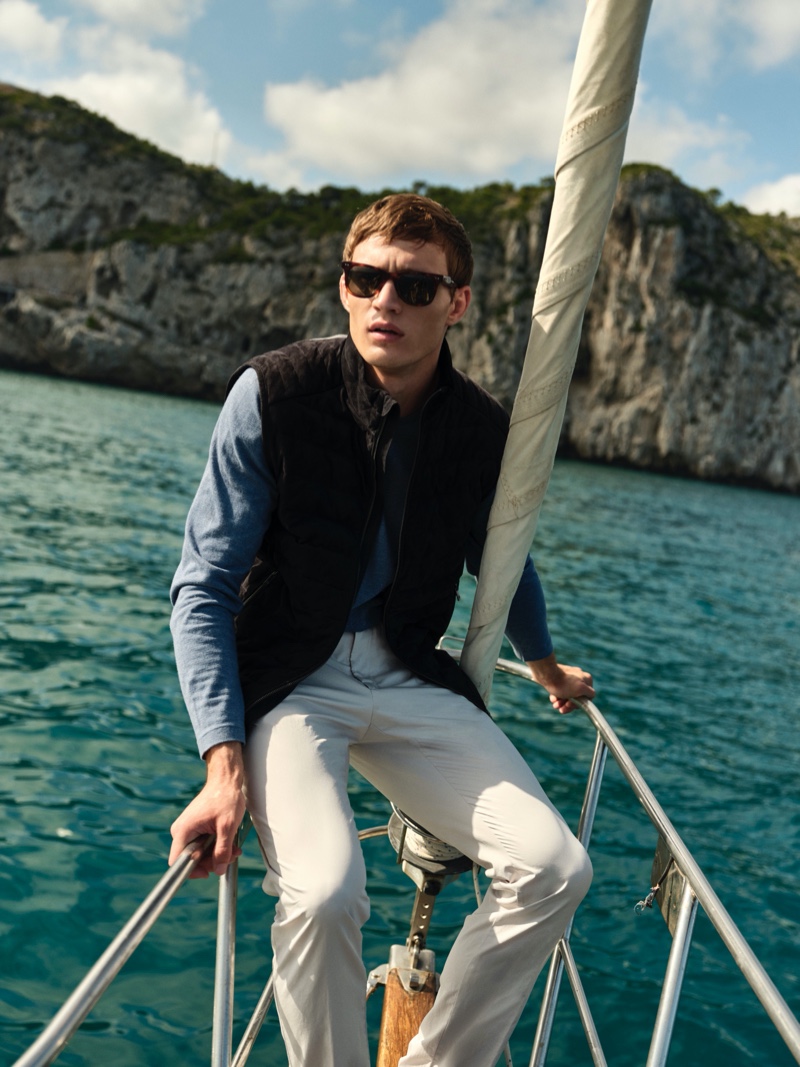 Massimo Dutti's "Out of the Blue" editorial for summer 2020 is ideal for a stylish day out on the waves. However, just as experienced sailors learn to read the changing elements, the more prominent theme of the brand's new clothing range is the profound joy derived from being at one with nature. Photography duo Hunter & Gatti tackles the nautical outing, collaborating with creative director Covadonga Alonso.
Related: High Summer | Rachide & Julian Don New Massimo Dutti Menswear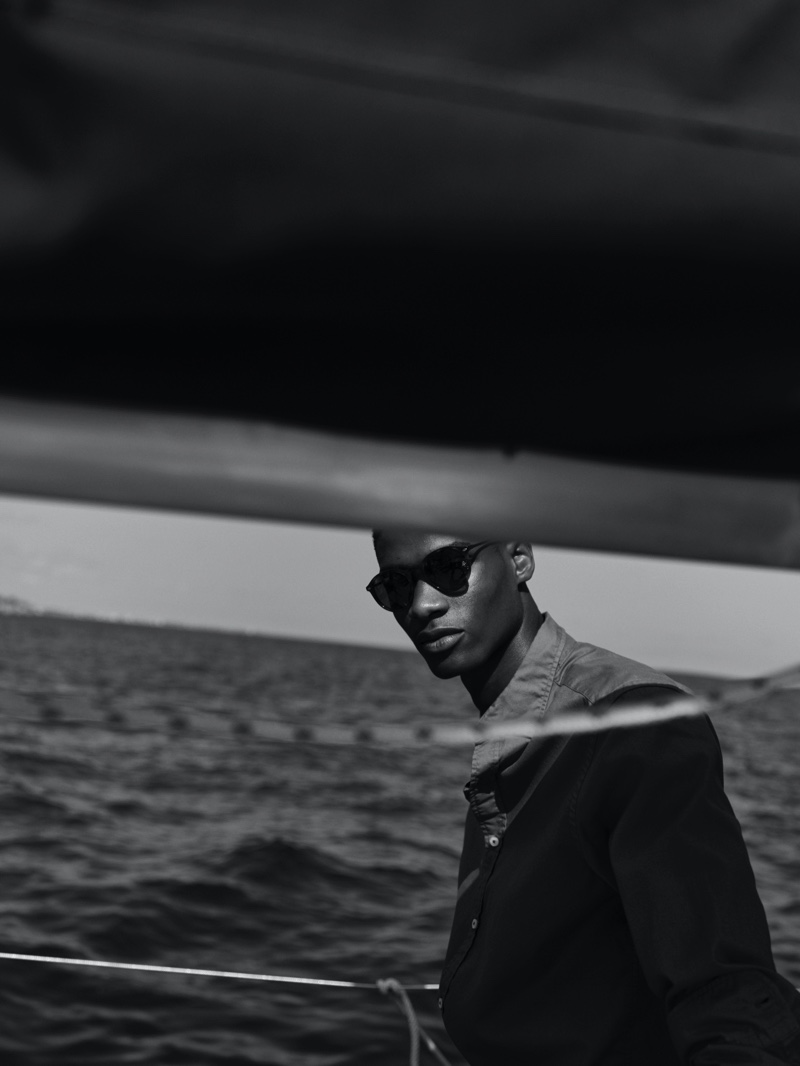 Massimo Dutti 'Out of the Blue' Editorial
Massimo Dutti's inspiring visuals feature spectacular shots of Rachide Embalo and Julian Schneyder modeling the clothes on board a sailing boat. Among the items in the collection are slogan emblazed t-shirts, button-down shirts, and chinos. They are all excellent choices for a summer day out at sea with blue skies overhead; cool but offering protection against the sun and salt spray.
Related: Into the Light | Mattia Summers in Style with Massimo Dutti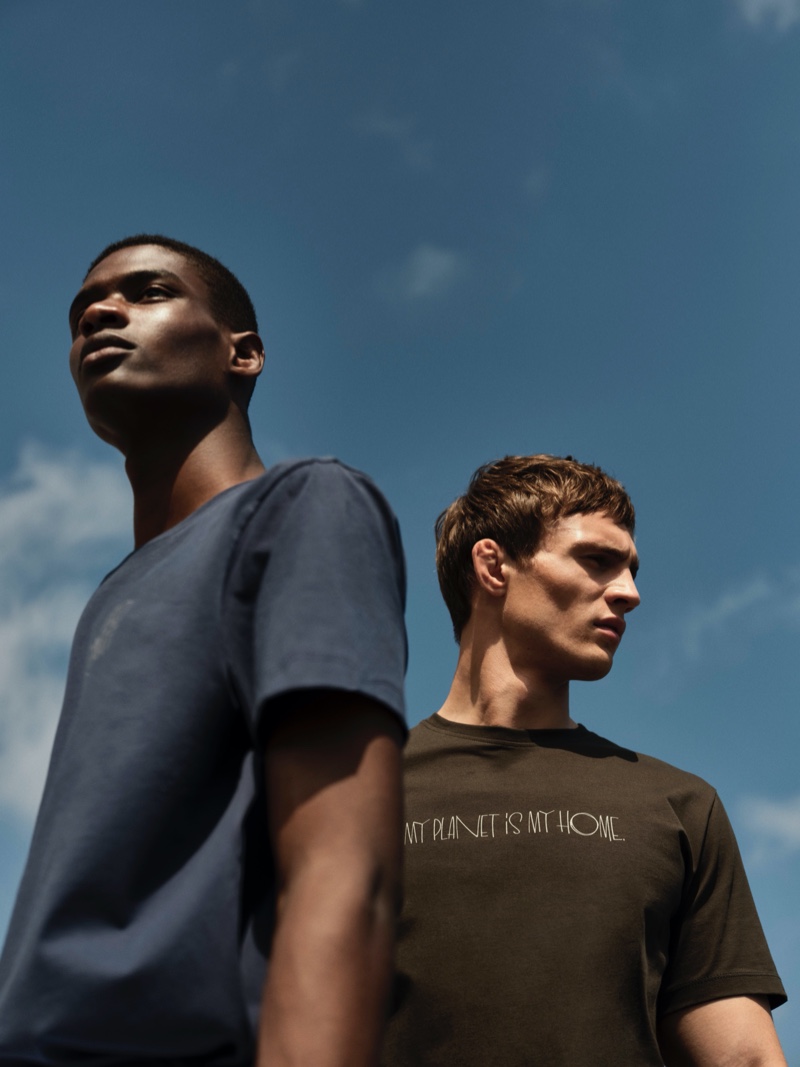 Mindful that temperatures can drop fast while at sea, the range also includes warmer items. You can find summer-weight sweaters, hoodies, and, for when you need to wrap up at the end of the day, a navy suede and knit gilet.