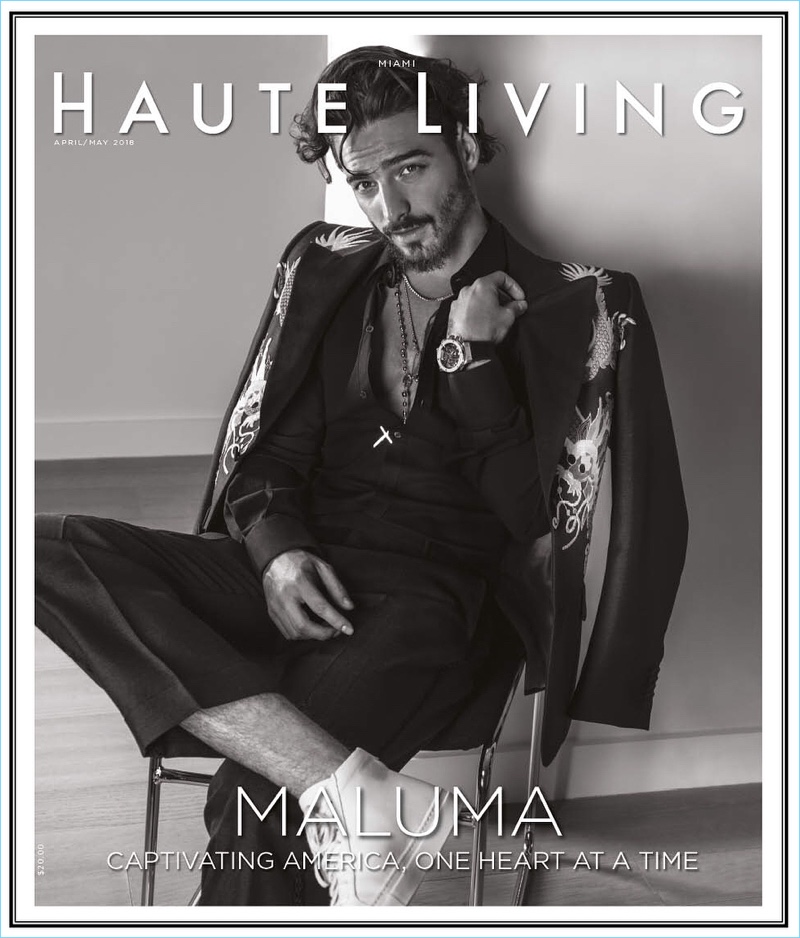 Maluma snags a new cover as he connects with Haute Living. Photographer Tony Duran captures the Colombian singer with styling by Annie Jagger. A natural in front of the camera, Maluma sports luxury labels such as Dolce & Gabbana. This comes as no surprise since the Italian brand is outfitting Maluma for his tour. Haute Living also talks to Maluma about recording English songs. I'm going to be very honest. I was in L.A. and worked on a lot of English songs, and I loved them, but I'm a little afraid that maybe if I do all English songs I'm going to lose my Latin roots, says Maluma.
Related: Maluma Joins Shakira for Billboard Cover Story, Talks Risqué Lyrics
The artist continues, So, I'm trying right now to find the balance in the English songs without losing that beautiful Latin vibe. I currently have two songs in my new album that are all English, and they have something that I was looking for, and I'm very excited because people are going to hear something different from me.
Discussing the near future, Maluma adds, I have another song with Jason Derulo, and I'm going to work with Daddy Yankee again. There are beautiful things happening, and I think that the collaborations that I have on the album are perfect for this time that I'm living in my career. Read more at HauteLiving.com.
Maluma Haute Living Photo Shoot