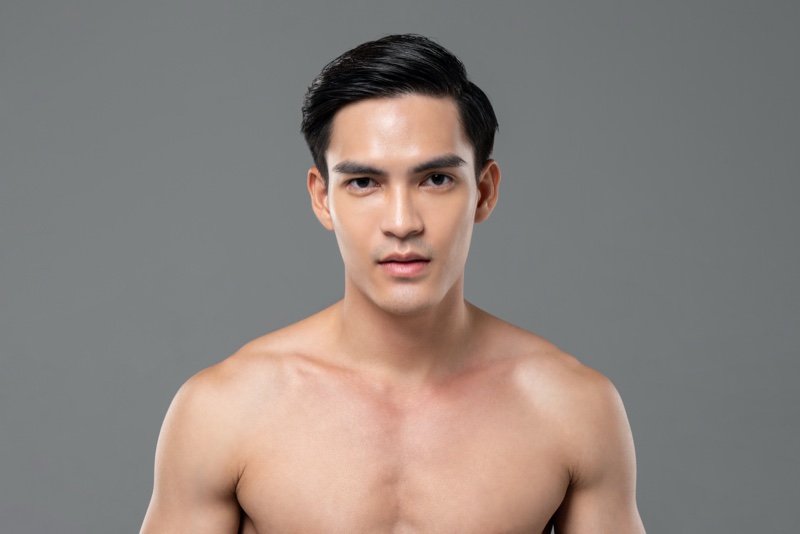 While historically seen as the domain of women, men's cosmetic surgery is on the rise. It seems men are embracing cosmetic surgery more than ever to improve their appearance, confidence, and overall well-being. A report from the American Society of Plastic Surgeons revealed that 1.3 million cosmetic procedures were performed on men in 2019, representing a 29% increase since 2000.
While increasing numbers of male patients are deciding to go under the knife, many of the cosmetic treatments sought by men are less invasive such as Botox or fillers. There are also new technologies like high-intensity focused ultrasound (HIFU) that are becoming popular ways to reverse the clock by defining jawlines and reducing wrinkles.
Men are also having more plastic surgery. In 2021, around 31,000 liposuctions were performed on men in the U.S., and other popular male cosmetic procedures included breast reduction, eyelid surgery (blepharoplasty), nose surgery (rhinoplasty), and tummy tucks (abdominoplasty). If you are considering cosmetic surgery to enhance your appearance, then read on for some guidance on what to consider beforehand.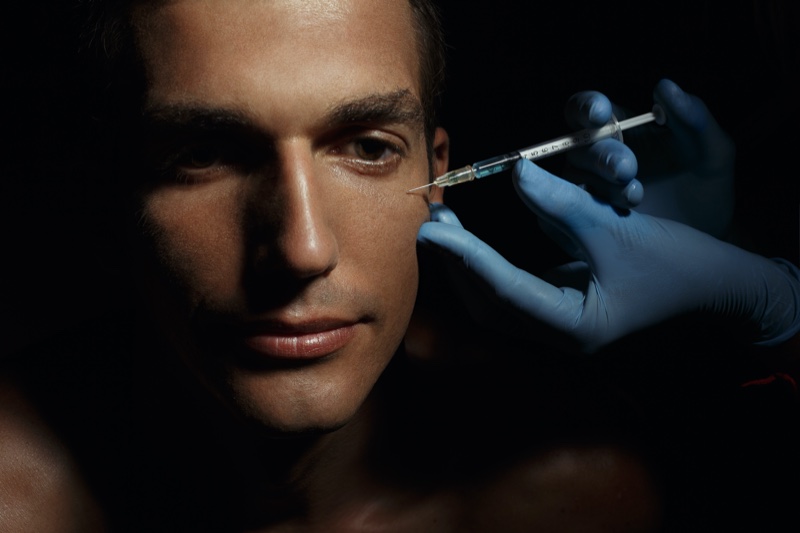 Reasons Why Men Choose Plastic Surgery
Along with healthy eating and going to the gym, men are taking greater care of their health and fitness, and this also extends to their physical appearance as the stigma surrounding cosmetic procedures begins to diminish.
The reasons why more men are opting for plastic surgery can vary from a desire to lose stubborn body fat and achieve a more muscular physique to wanting to look more boyish. This plastic surgeon Houston can help patients achieve a youthful and refreshed look. Listed below are some of the main reasons why a man might make this decision.
1. Job-Related Reasons: Some men are turning to plastic surgery in a bid to remain competitive in the workplace. Many men believe they will gain a competitive edge by looking more youthful, fitter and masculine, especially in industries where their clients are getting younger.
2. To Attract a Partner: Men often choose to have plastic surgery following a divorce, breakup, or upon losing a spouse. Returning to the dating scene after many years in a relationship can cause men to want to look younger and more attractive to a potential new romantic partner. This can serve as a motivation to enhance their appearance through a surgical procedure.
3. Preserve Features: Plastic surgery can be a means by which a man seeks to preserve those features which are naturally attractive. This is especially appealing to men who work in industries where their appearance is highly valued, such as acting and modeling.
4. Reduce Insecurities: Men might have plastic surgery to lessen their insecurities around their physical appearance. Such aesthetic improvements could be due to genetic reasons or disfigurement after an accident or simply to enhance certain features to give them more self-confidence and an improved quality of life.
5. Influence By Partner: Seeing the results of their partner's plastic surgery is often the catalyst that spurs men to undergo their own procedure. An intimate experience of the process involved and the positive post-surgical results such treatment can produce can encourage men to consider plastic surgery for themselves.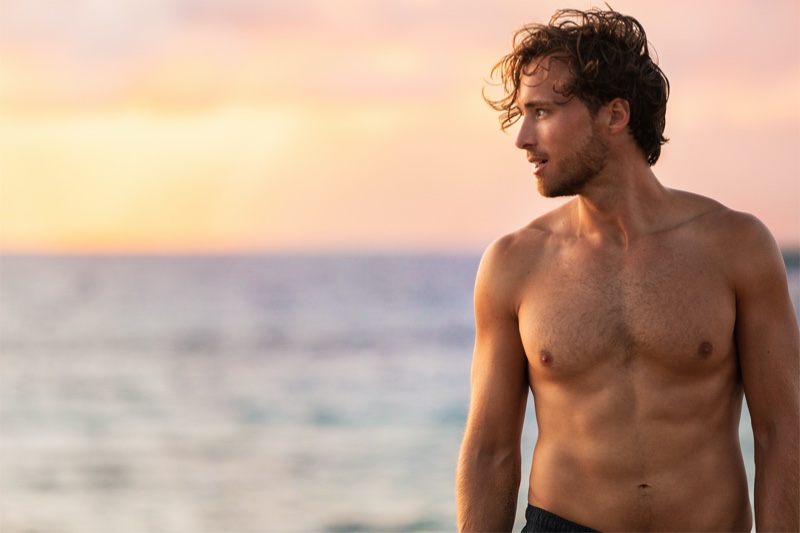 Factors to Consider
No matter your particular motivations or goals for considering plastic surgery, it's essential to be well-informed about the process and know what to expect as a result. Below are some suggestions to keep in mind before making a decision.
1. Do Your Research: Undergoing a surgical procedure of any kind is never a decision to take lightly. Make sure you choose a qualified surgeon who is certified by the American Board of Plastic Surgery. Review their work online by reading client testimonials as well as looking at before and after photos of the procedure you are looking to have done. Schedule a consultation with them beforehand to understand the risks, details about the process, and your recovery. The following questions can help you can gain greater clarity about your surgery:
What surgery would you recommend to give me the result I am after?
How frequently do you perform this procedure?
How long will the surgery take?
How safe is the procedure? Are there any risks or side effects?
What can I expect during my recovery? Will I have to take time off work?
2. Be a Healthy Candidate: Just like any other type of surgery, it's important to be in good health. Men are at greater risk of complications following cosmetic surgery, such as bleeding and developing hematomas. They are also more likely to have high blood pressure or heart disease, which can also contribute to more significant risks during surgery. Before deciding to go forward with a surgical procedure, you may need to make some changes to your lifestyle.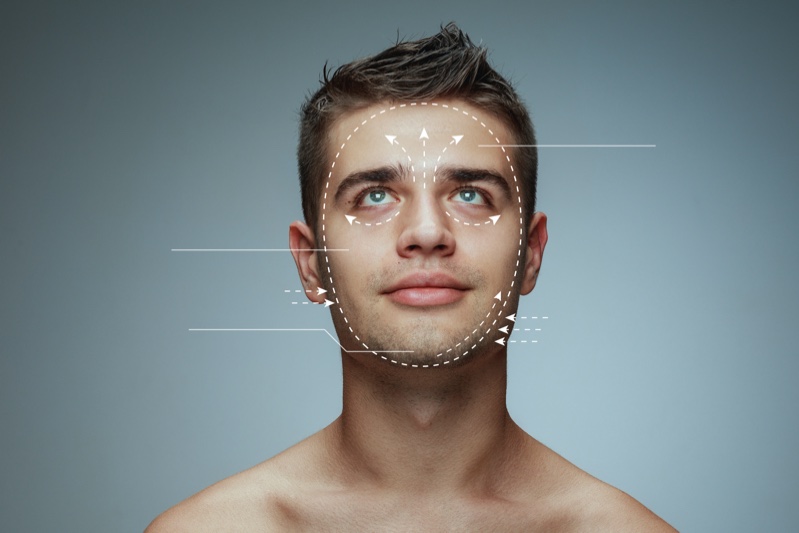 3. Post-Surgery: It's essential to be mentally prepared for the change in your appearance or body image following surgery. In addition, patience with your results may be required as some may not be apparent immediately. For example, liposuction often takes several weeks or months to show results. Recovery after your operation may take some time and could limit your ability to do certain activities. Getting a clear understanding of the recovery process is key.
4. Maintain a Healthy Lifestyle: While plastic surgery can help you achieve the look you want, to maintain your new appearance, you will also need to pay attention to your lifestyle. Months of progress can quickly unravel by failing to eat well and exercising. Working out and eating a healthy, balanced diet will ensure your results last longer, and avoiding unhealthy habits such as smoking after surgery will also aid the healing process and overall recovery time.
Along with reducing the appearance of aging, plastic surgery can help you change features you are unhappy with to help boost your self-esteem and confidence. No matter your reasons for choosing to go under the knife, it's important to consider the implications and understand the process thoroughly beforehand. Follow the guidance in this article to help you prepare in the best way you can.