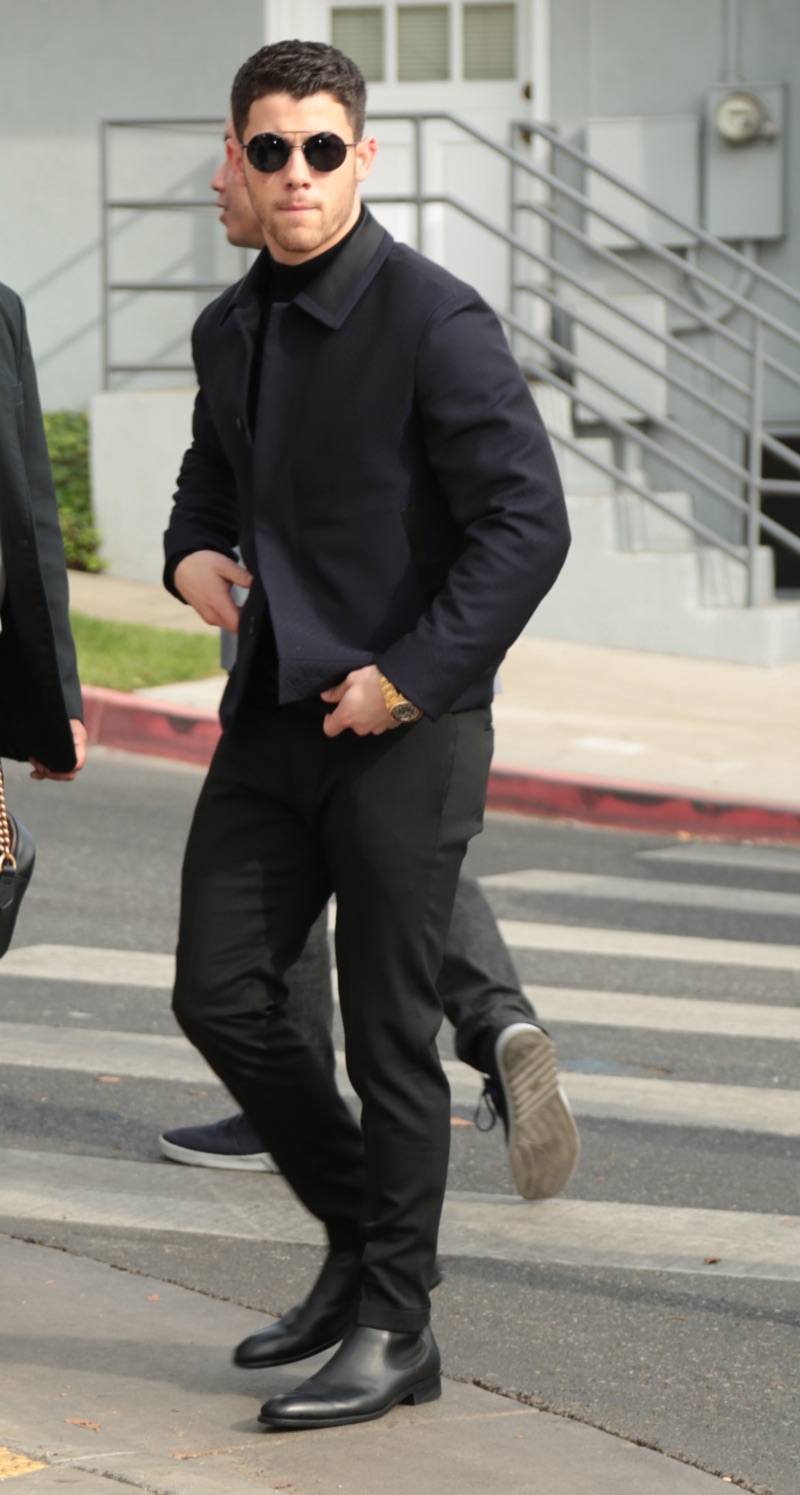 As much as you might want to deny it, the way you dress can, in fact, influence people's perception, especially during first encounters. Because it's important to build exactly the image you want, to express part of your personality through your looks, paying more attention to the way you choose to dress is essential. Excelling in the streetwear department is just as important as choosing the right attire for formal events, so you should be well aware of a few tricks to manage to put together on-point outfits. If you are having troubles creating impeccable looks for your everyday wear, perhaps getting a few insights on the subject might make things easier for you. Make the streets your personal catwalk with these accessible tips:
All-black outfits aren't dull – just add layers and texture
An all-black look is always a safe bet to make, when are in a hurry, and don't want to leave the house looking like a fashion mess. However, as acceptable as they might be, black outfits are known for often seeming dull, and dull is certainly the word you would want to describe your appearance. All-black outfits could be catwalk worthy if you just add layers and texture to them. A pair of skinny jeans, an oversized t-shirt, topped with a long cardigan and a leather jacket, and accessorized with a pair of shades and a scarf, for example, will certainly create a visually drawing effect. Combine leather with cotton and other textures, and also add various layers to keep your all-black attire in-check.
A designer element can go a long way
You might not afford wearing designer from head to toe, and that's okay, but investing in a few key pieces of a designer brand may fit into your budget. Wearing a statement element could completely change the way an outfit looks. Whether it's a jacket with a unique design, a pair of jeans, or a dress, one single item can upgrade your entire assembly. Next time you are thinking about refreshing your wardrobe and going on a shopping spree, direct your attention towards designer boutique clothing first – a price a bit higher will be worth paying, you'll see! Also, remember, that regardless if you wear designer or not, the quality of your clothes matters tremendously. You can never call yourself a fashion lover when the elements you were are visibly designed poorly, or made out of cheap fabrics, so pay attention to quality, whenever you are purchasing something new.
A leather jacket shouldn't miss from your wardrobe
If you could state one clothing item that is irreplaceable and should be found in the closet of any fashionista that would be a leather jacket, preferably a black one so that you can incorporate it in various outfit combos easier. Leather jackets are extremely versatile; they can be worn with jeans and t-shirts, dresses, oversized sweaters – there is an endless list of combinations you can opt to wear with this type of item. However, it does need to be designed out of good leather for it to be a chic, fashion statement piece. If you don't already own this type of fashion element, you need to buy one asap. You can also look online for inspiration to see in how many great ways you can wear this piece.
Don't overlook the power of a great pair of shades
You would be surprised how much a pair of glasses can upgrade your overall look. As much of a cliché as it may sound, the shade will, in fact, make you look cooler, so accessorizing each of your attires with a suitable pair is recommended. The market hold so many models that it will not be difficult to find a few that flatter your features. Just compare a street style outfit worn with and without shades, and you will conclude for yourself how much they can count. If you want a pair that goes with almost anything, you should go for a darker color tone for the frames.
Sneakers can go with virtually anything
You no longer have to wear high heels to feel like a fashion guru or have an outfit worth hundreds of likes on Insta, because sneakers are in the spotlight regarding footwear, going with virtually anything. The industry of sportswear has grown significantly, and the latest fashion trends seem o focus on the perfect mix between comfort and style, this is why you cannot go wrong with a pair of stylish sneakers. Whether you opt for vibrant colors, or you decide on the regular black or white pair, make this footwear option your first choice. They will go well with shorts, dresses, skirts, jeans and even leather pants so that they can be your everyday go-to shoes.
Finishing touches can either make or break your look
Accessorizing is essential for any impeccable attire, so the finishing touches you opt for can either make or break your looks. Choose your accessories with precise care, and make sure they contribute to flattering the clothes you are wearing and giving your overall style the wow factor it needs. From necklaces, bracelets, and earrings to scarves, hats, and belts, you have numerous options; you just need to incorporate one that goes well with the rest of the attire. You can always seek accessorizing tips in fashion magazines or on fashion blogs.
You don't need to watch very fashion shows or read fashion magazines daily to keep your style in check. Being a fashionable presence wherever you go only requires you to be aware of a few important tips on the subject. Start seeing the stress as your catwalk, choose your outfits based on a few relevant consideration and upgrading your look will not be a difficult task. Remember that appearances matter, whether you are meeting someone new, going to a party or simply walking through the park, so make sure your image says exactly what you want it to say.