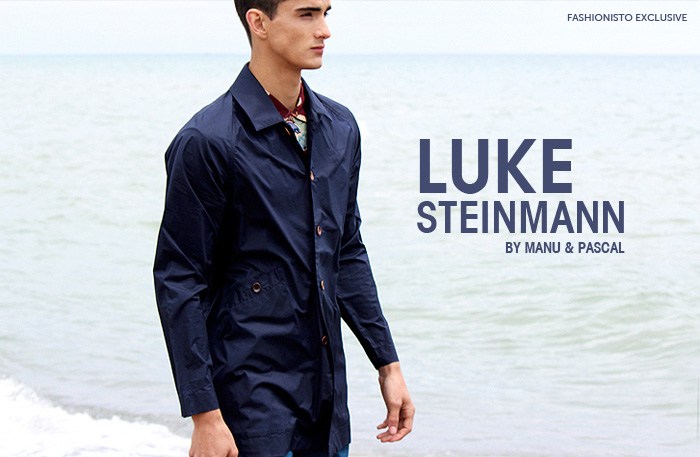 Introducing Luke–Elmer Olsen model Luke Steinmann makes his Fashionisto debut in our latest exclusive and his first photo shoot captured by creative duo Manu & Pascal. The eighteen year-old, who was recently discovered at a coffee shop, takes to the beach in laid-back pieces from the likes of Jil Sander, Raf Simons and Band of Outsiders for relaxed efforts. / Styling by Pascal Chiarello. Grooming by Manu Beltran.
Luke wears rainmac Folk Clothing at Woodlawn, shirt YMC at Woodlawn and shorts General Assembly at Woodlawn.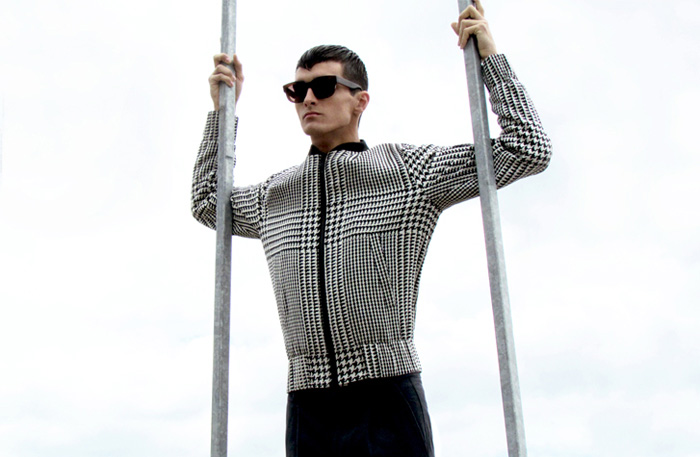 Luke wears houndstooth jacket Neil Barrett, sunglasses Acne, cropped trousers 3.1 Phillip Lim and sandals stylist's own.
Luke wears short-sleeve knit Jil Sander, button-down shirt Raf Simons and faja belt Industry of All Nation's at Woodlawn.
Luke wears houndstooth cropped trousers Neil Barrett, patterned shirt and jacket Band of Outsiders.