Fashion trends change, but some fashion rules are not meant to be broken. There are a few things you should never wear, no matter what the occasion. If you try these outfits out, you'll look like an awkward teenager or much older than you, not the professional, stylish man you are. Here's a list of things every guy should avoid wearing.
Don't Wear Outdated Clothes
We know you still have those t-shirts of your favorite bands from the 90s, but that doesn't mean you should wear them all the time. Unless you're going to the gym or lounging in your home, avoid wearing things you wore in the 90s. Don't wear your old clothes. While some styles have come back on trend, wearing the old items won't get you far with your style.
Don't Wear Baggy Clothes
Baggy clothes make you look old, sloppy, and lazy. They also make you look like you are trying to hide something. If your body is well-defined, don't cover it up with baggy clothes. The right fit will accentuate the good points of your body and hide the bad ones.
When deciding which clothes to wear for an event or outing, think about the occasion and how formal it will be. You may want to dress more casually for outings where there will be lots of socializing than at a formal event where everyone else is dressed up nicely.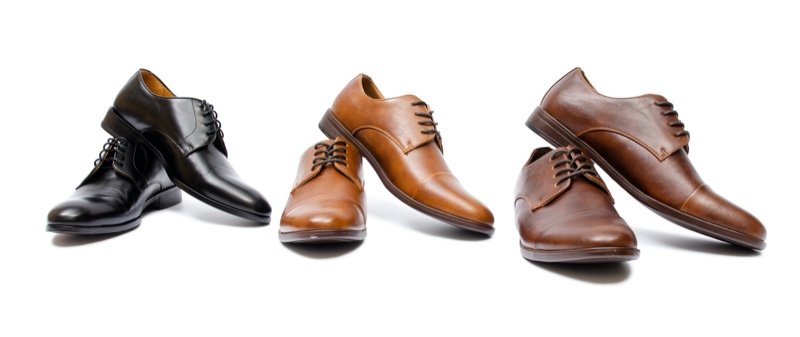 Don't Forget About Your Shoes
While women are often the targets of shoemakers, it doesn't mean that men can't have a variety of shoe choices. Too many men try to wear the same pair of shoes with every outfit, and while it seems innocent enough, it doesn't show a depth of style when you're trying to step out as a professional.
Wear different shoes with different outfits. Even if you choose three pairs of professional shoes that you can mix and match with your clothes, it adds something special to your attire than always wearing the same pair.
Avoid the Kangol Hat and Try These Instead
The Kangol hat is old-fashioned and not in style right now. If you're trying to be on-trend, it doesn't suit most looks that are trending. However, the Panama, the Trilby, and the Fedora hats are trending this year and would be a better choice for a stylish look.
Avoid Long, Skinny Ties
A tie that is too long and skinny is not the best for men. The length of a tie should fall just below the belt line, which means that if you wear pants with cuffs, your belt will be covered by your tie. Any longer than this will add unnecessary bulk around your waistline, making you look like you have gained weight recently.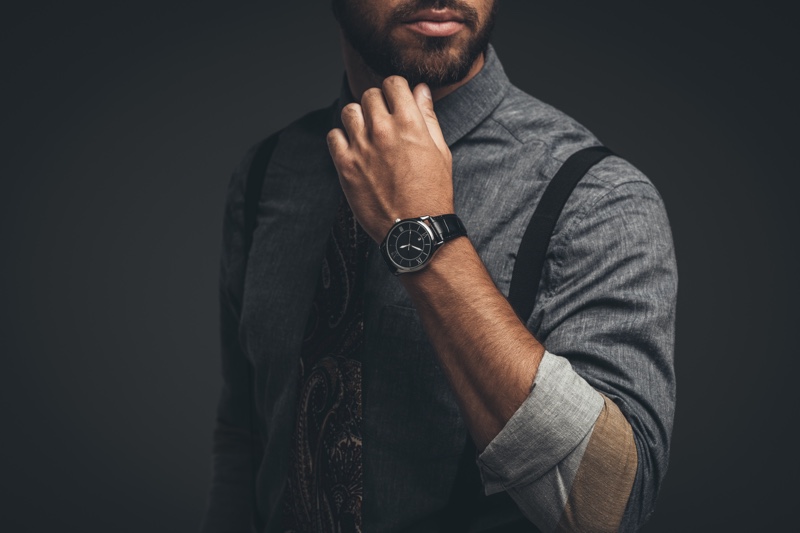 Do Not Over-Accessorize with Jewelry & Watches
Jewelry is an excellent addition to any look, but there is such a thing as too much of a good thing. It's easy to get carried away with jewelry if you're not careful. A watch is a necessary accessory for many men; find one that you love that also transcends fashion trends.
A good watch is a long-term investment. Avoid overly trendy jewelry like chains or huge earrings if you want to be taken seriously. Wear a chain necklace and understated earrings as a good addition when trying to look good.
Tuck in Your Dress Shirts
When you wear a dress shirt, it's always best to tuck it in. Tucking in your shirt makes you look neat and put together — the opposite of what happens when you don't tuck. It also helps to give your outfit a more professional look, which is essential if you work in an office.
Benefits of Following These Tips
While many fashion rules are meant to be broken, these fashion tips have some essential benefits. When trying to look more youthful, it's important to focus on what you wear, watching your weight, and even your skin health, so you might use a skin cell serum to help.
If you wear clothes that don't fit right, look too old and dated, or are messy, people will see you as someone older, but not necessarily in a good way. Following these fashion tips will give you a professional look no matter what you're doing or where you go. Also, people, in general, will be more attracted to you and more likely to take you seriously.