Kevin Plank, the former CEO of Under Armour, has stepped into the new role of executive chairman and brand chief.
With the fashion athletic market flooding with upstarts, Under Armour realized it had to find a way to remain engaging and relevant to consumers. Furthermore, Under Armour understood the need to be specific in a way that was unique to the brand, the consumer, and the market.
According to Plank, that meant focusing on the consumer and the individual consumer's needs and mindset. This methodology works to provide consumers with specific options rather than generalized demographic-driven options that do not generally resonate with everyone within that demographic group as a whole.
Plank's new vision for the brand
Recently, Plank spoke at the National Retail Federation conference being held in New York and made a profound statement that is the epitome of a visionary — a forward thinker. The kind of visionary that will ensure the Under Armour brand grows, thrives and remains a well-respected leader in the industry for years to come.
"The world doesn't need another capable apparel and footwear manufacturer; they need a dream, a hope, and that's the positioning, that's where our respects play," Plank said.
Plank's new vision for the Under Armour brand is to be a "focus performer" while branding itself as a "human performance company." This entails involving every aspect of the Under Armour brand along with having a solid performance-first strategy.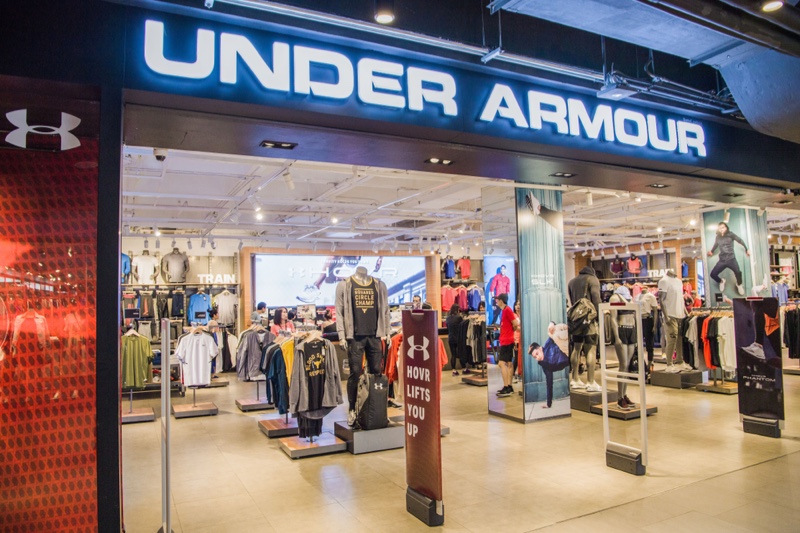 A "human performance" company, Plank explains
"Listening is the most important thing we can do," Plank stated during a recent interview with Deloitte vice chairman Rod Sides.
Plank stresses that listening is important because the world is changing at lightning speed.
"Listening, having a process, having a system, making sure we have the data we need — balancing all that with a little paranoia is probably what you need to be a great retailer today," Plank stated.
Listening is what leads to a deeper understanding of your target audience. Now, Under Armour is using its newly defined goal of listening to and understanding its target audience more deeply, which has led to the company pin-pointing its core demographic. A diverse group of motivated young people who are active and ready to buy, regardless of the brand, if they feel a product helps them meet their goals and will benefit them personally.
This is where Plank and Under Armour excel because Plank's vision of being a "human performance" brand defines this demographic and what they expect from any athleisure product. Further, the human performance aspect empowers Under Armour and gives it the edge it needs to boost sales.
"We're not saying, 'We want to be performance and we don't want to be fashion.' We don't see a difference between the two things," Plank stated. "We believe that without beauty, there is no performance. And hopefully, people will see without performance, there's no beauty." Thus, Plank's coined term — human performance, meaning Under Armour is a human performance company.
Under Armour's new ad campaign
The new ad campaign tagline for Under Armour is: "The Only Way Is Through," which is based on a sports metaphor.
These are powerful words coming from the former founder and current executive chairman and brand chief, Kevin Plank, in which he goes on to explain what he wants this tagline to mean for the company and the audience as a whole.
Under Armour's new slogan is meant to touch the hearts of everyone by describing the universal day-to-day struggle many people face. The company's new slogan, along with its meaning, is meant to be a beacon of hope as the company and the people move forward together as one. Everyone earnestly working to grow the company as it looks forward to the newest chapter in the Under Armour era.
Under Armour's new slogan "The Only Way Is Through" effectively encompasses everyday challenges while providing a positive avenue of moving forward into a new era, which is "through," not over, not under, not around, but through.
Plank defines the long-term goals of Under Armour and how the company will move forward
Under Armour continues to nurture its brand partnerships with greats such as NBA star Stephen Curry and actor Dwayne Johnson "The Rock," as well as Olympic swimmer Michael Phelps and Lindsay Vonn, who both love the Under Armour brand. The company is also achieving top sales with its Infinite sneakers and will continue to market its Hovr franchise.
However, there is more to building a brand than defining a demographic and marketing your brand of products. You also have to create a sense of community. This is yet another strength Plank brings to the table.
Kevin Plank and Under Armour excel when it comes to solidifying the brand by creating a sense of community. This is done by remaining relevant to your target demographic and building a cohesive environment that continually gives back. Plank has successfully encouraged and built a sense of community with Under Armour consumers. This goal is achieved by taking the time to understand the target demographic more deeply and Under Armour has done that.
You have to strive to solve a myriad of performance problems and you can only do that by engaging with your audience. Under Armour has achieved that by not only offering athleisure wear, but also by creating a community of people with similar lifestyles and thought processes — a community of like-minded people can go to ask questions and get the help they need to solve their specific problems.
Under Armour has created a community of users, then provided them with access to an almost unlimited library of diet, exercise, and performance information along with statistics and other support mechanisms they need to fully educate and help themselves.
"The world does not need another capable apparel or footwear manufacturer," Plank stated. "What the customer needs is a dream, a hope — and that's the positioning."
Final thoughts
The next time you face a struggle on the road to greater success, consider following in Plank's footsteps and — muddle through it.
According to Plank, this new Under Armour campaign is meant to be powerful, and he believes it is going to resonate with the consumer.
"The Only Way Is Through."
Under Armour's new ad campaign — a campaign that features a whole host of exceptional athletes, including NBA champion Stephen Curry, two-time World Cup winner Kelley O'Hara, six-time Super Bowl winner Tom Brady, and more.