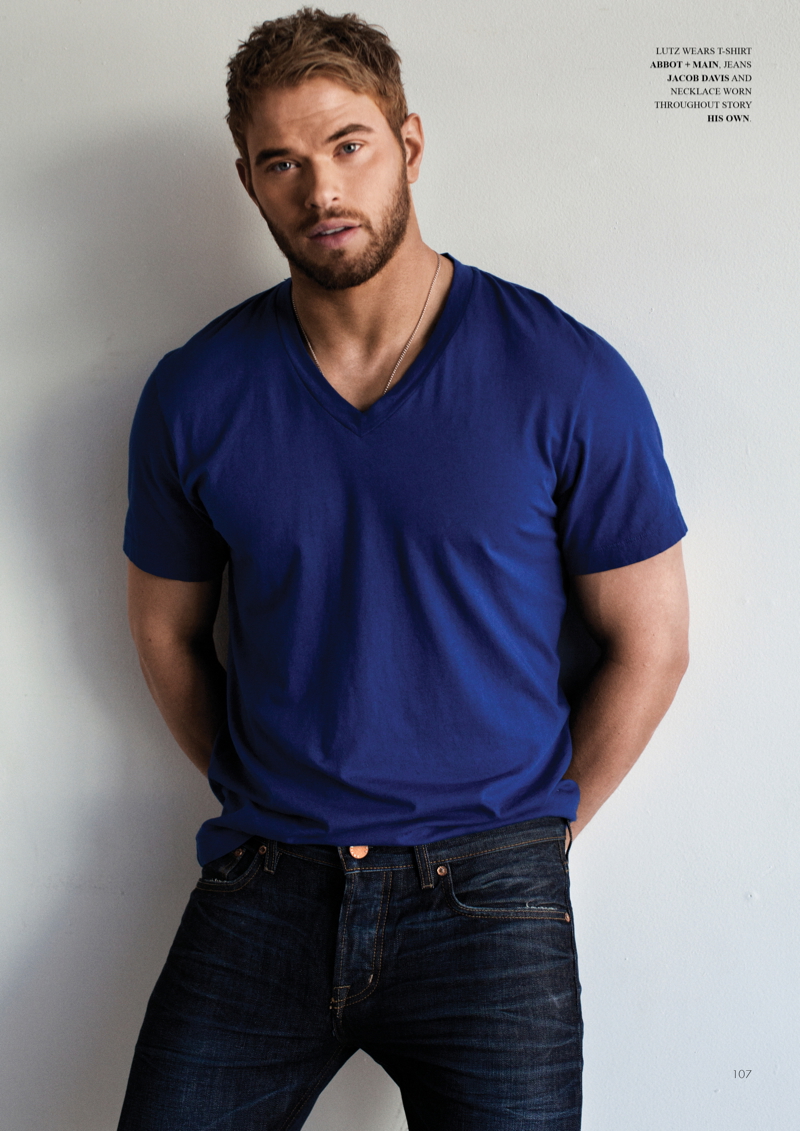 At 29 years-old, actor Kellan Lutz is most well-known for his role as vampire Emmett Cullen in The Twilight Saga film franchise. Designer for his own line under California-based brand Abbot + Main and a past face of Calvin Klein Underwear, Lutz has also made roots in fashion too. This summer you can see him in the action film The Expendables 3 alongside some of the genre's greatest names. The North Dakota-native reveals how he stays in shape, his experience on The Expendables 3 and working on his clothing line.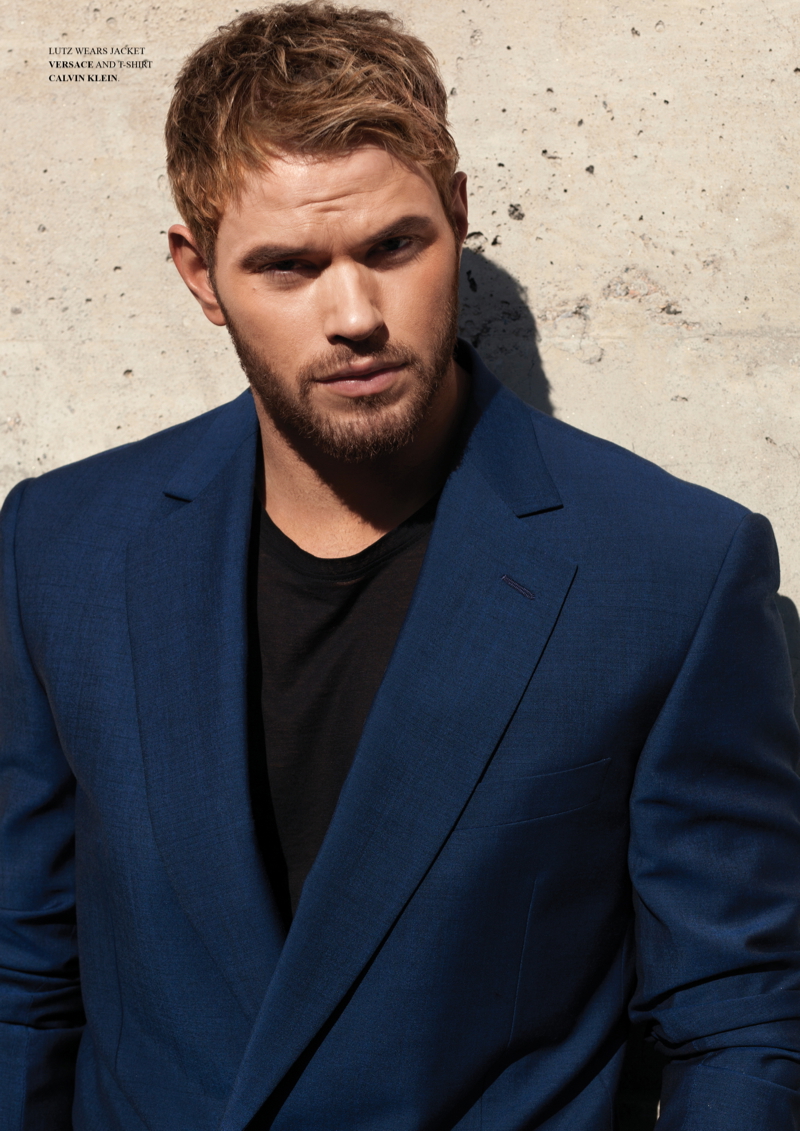 For Lutz's role in The Expendables 3 movie, he plays John Smilee who he describes as "a new young Expendable added to the team. Part of a new era of Expendable team members who are younger, faster and more tech-savvy." The third in a series of films created as an homage to the blockbuster action flicks of the 80s and 90s, The Expendables is known for not only its action but also the humor it incorporates. As Smilee, Lutz joins a gang of elite mercenaries fronted by notable stars of the genre like Arnold Schwarzenegger and Harrison Ford. "It was a dream come true to work on The Expendables 3. I got to work with some of my favorite action stars," he shares about the experience. At over six feet tall and known for roles in which he shows off his physique, Kellan Lutz seems to have all the right chops for the role. And the actor reveals that he hopes to do more action films in the future saying, "I [love] doing action films. I'm an adrenaline junkie and I love doing my own stunts, so being in an action film allows me the opportunity to do that."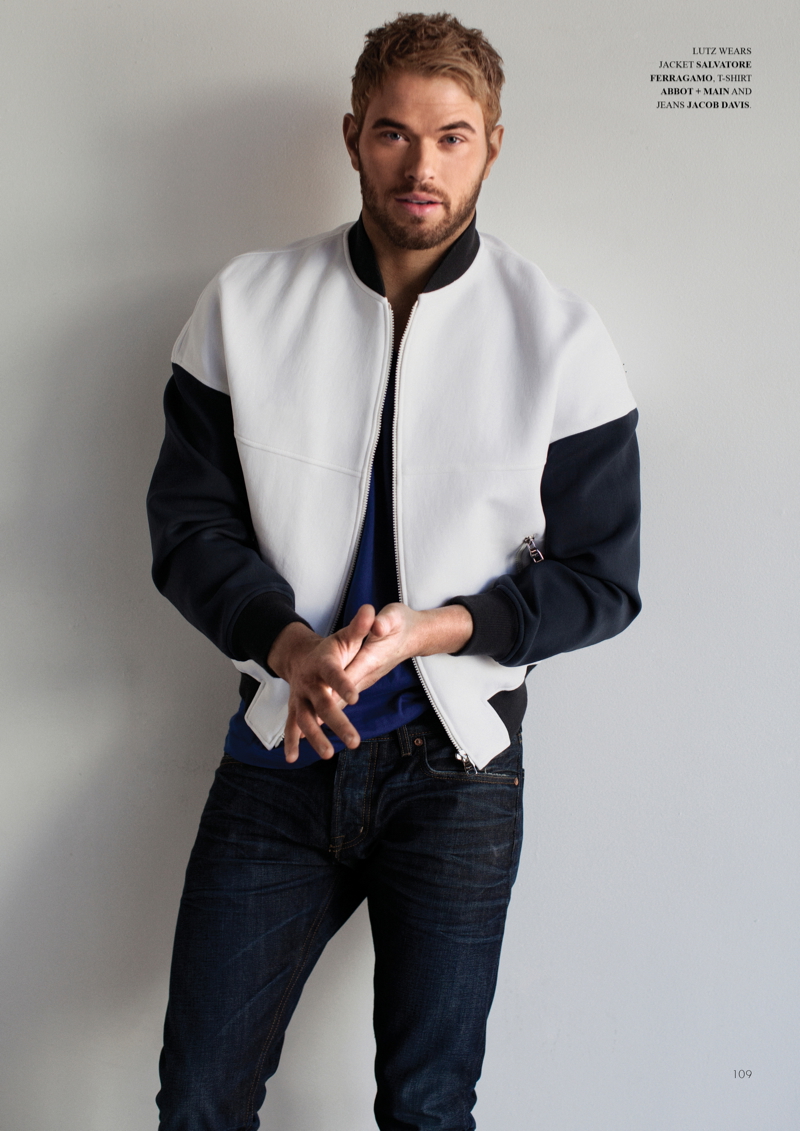 You would think being in such an action-focused film, the workout schedule would be grueling. Lutz reveals, however, that there was no special training involved. He did get to "do a lot of training with guns and other weapons" though. When it comes to staying in shape, the actor says that mixing it up is key in order to avoid boredom. "If I'm walking around by the beach, I'll do push ups on the sea wall, or if I'm traveling, I'll do pull ups on the door frames of my hotel room." He also shares that he is in the middle of creating a few workout products himself, saying, "I'm in the process of patenting…it's always fun testing out my own creations."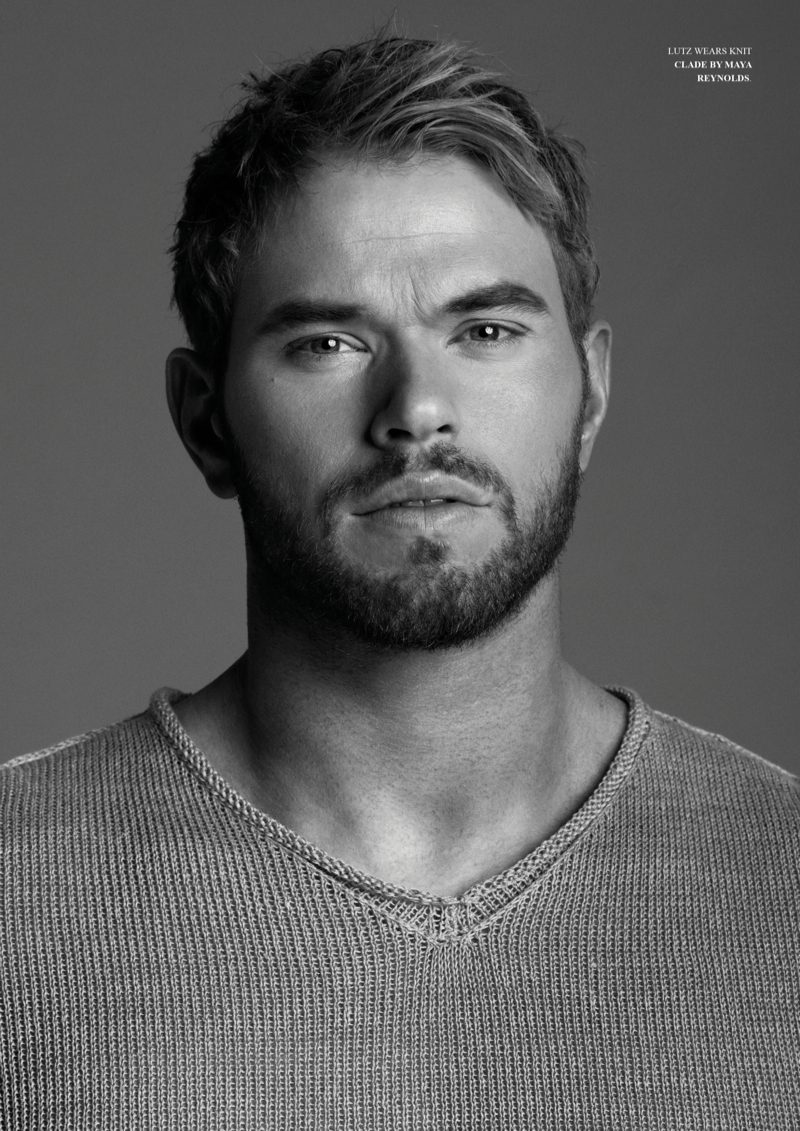 Besides his interest in fitness, Lutz has also designed an apparel line of men's basics for Abbot + Main. He describes it as clothing every man can enjoy with a focus on comfort first and foremost. The collection features colorful t-shirts, hoodies and more clothing items inspired by the beach life. When asked about his favorite piece in the line, he reveals it is the military thermal henley shirt. "It is made out of featherweight gauze, an extremely comfortable fabric, and perfect for everyday wear." The casual aesthetic of the Abbot + Main line also marries well to Lutz's style in real life. "I'm a jeans and t-shirt kind of guy, although I do like dressing up now and again," he admits.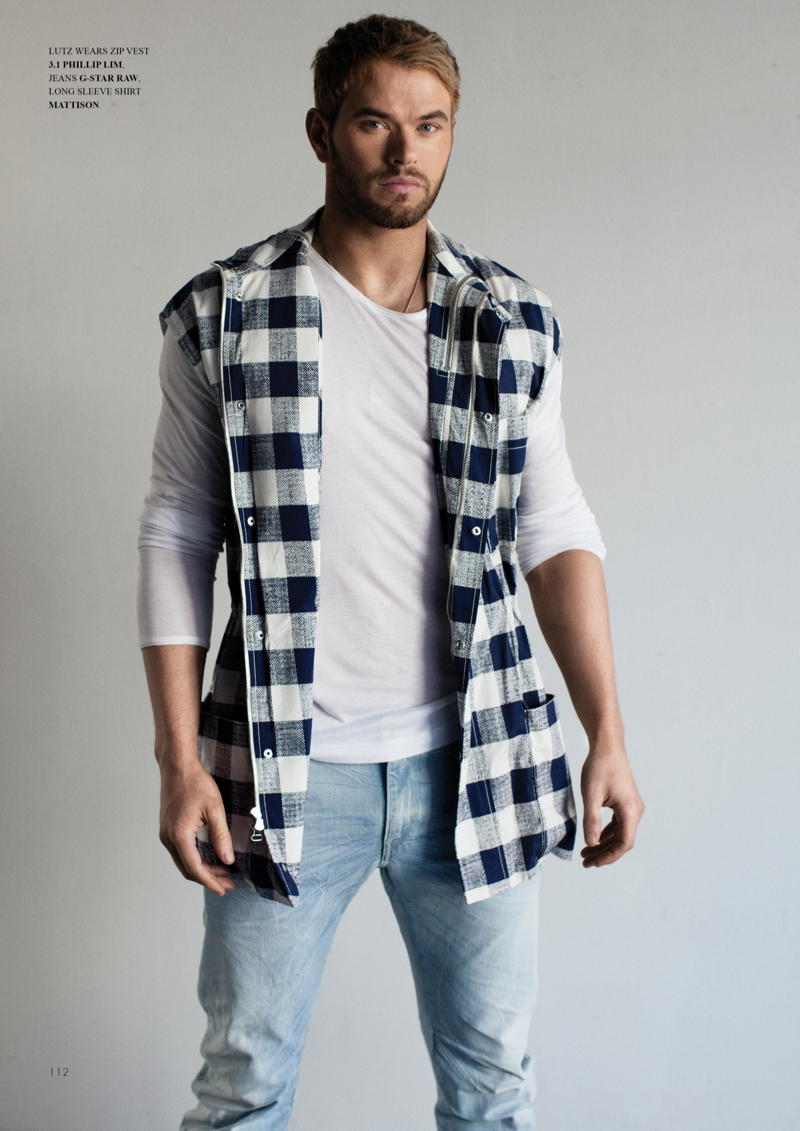 His true passion, however, is acting. When asked about what is the best part of the job he confesses, "I love every part of being an actor." Lutz continues, "Bringing life into a fictional character and making them my own is so great…I have made good friends on every movie I have filmed whether it's another actor or a crew member." Article originally appeared in Fashionisto #10. Words by Joanna Elizabeth. Photos by Yoshino. Styling by Beau Barela. Grooming by Kindra Mann (The Wall Group). Style assistance by Freddy Menjivar. Special thanks to The Dream Factory LA.