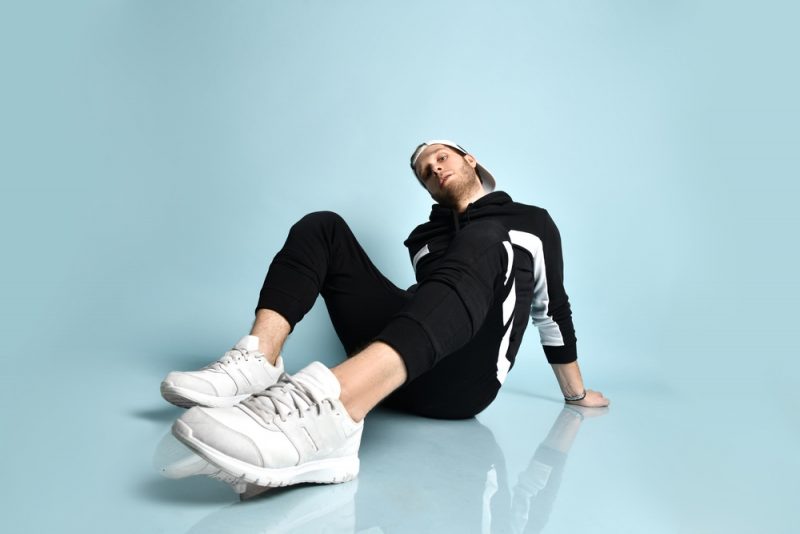 Is indoors the new outdoors? It can often feel that way. With the COVID-19 pandemic continuing to rage and often binding us to our homes except for essential journeys, you could easily feel tempted to keep wearing the same clothes whether you are indoors or outdoors. 
That's where the usefulness of the trusty tracksuit can come in. No longer associated strictly with work-shy or rowdy types, the tracksuit can now be a style staple… if you know how to wear it right.
Give Your Tracksuit a Touch of Class
Traditionally, tracksuits have been reserved for use as activewear. However, this doesn't justify you being sloppy with how you wear that tracksuit. If you want to regularly take it with you past your front door without looking, well, dodgy, you should endeavor to keep your silhouette slim.
The trick is to "ensure your look is athletic, not dumpy," as DMARGE explains. You want to look as though you're covering serious muscle under that suit – even if you aren't.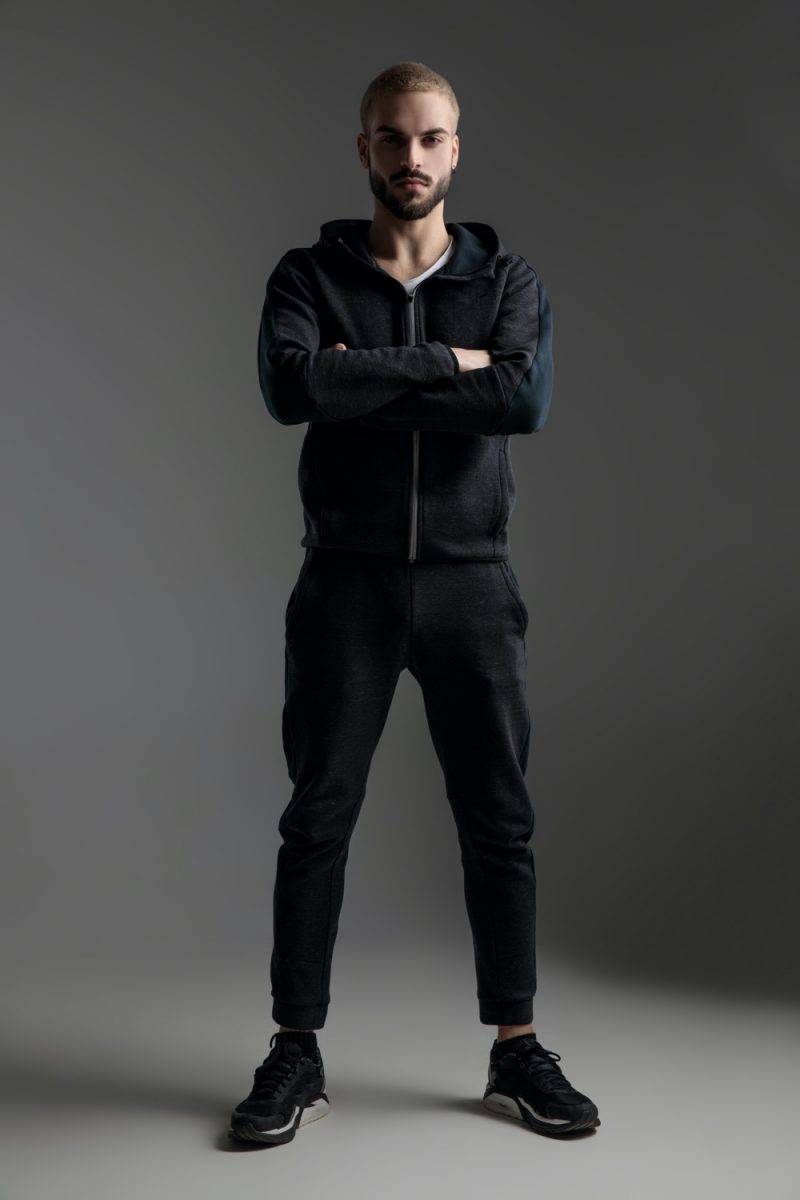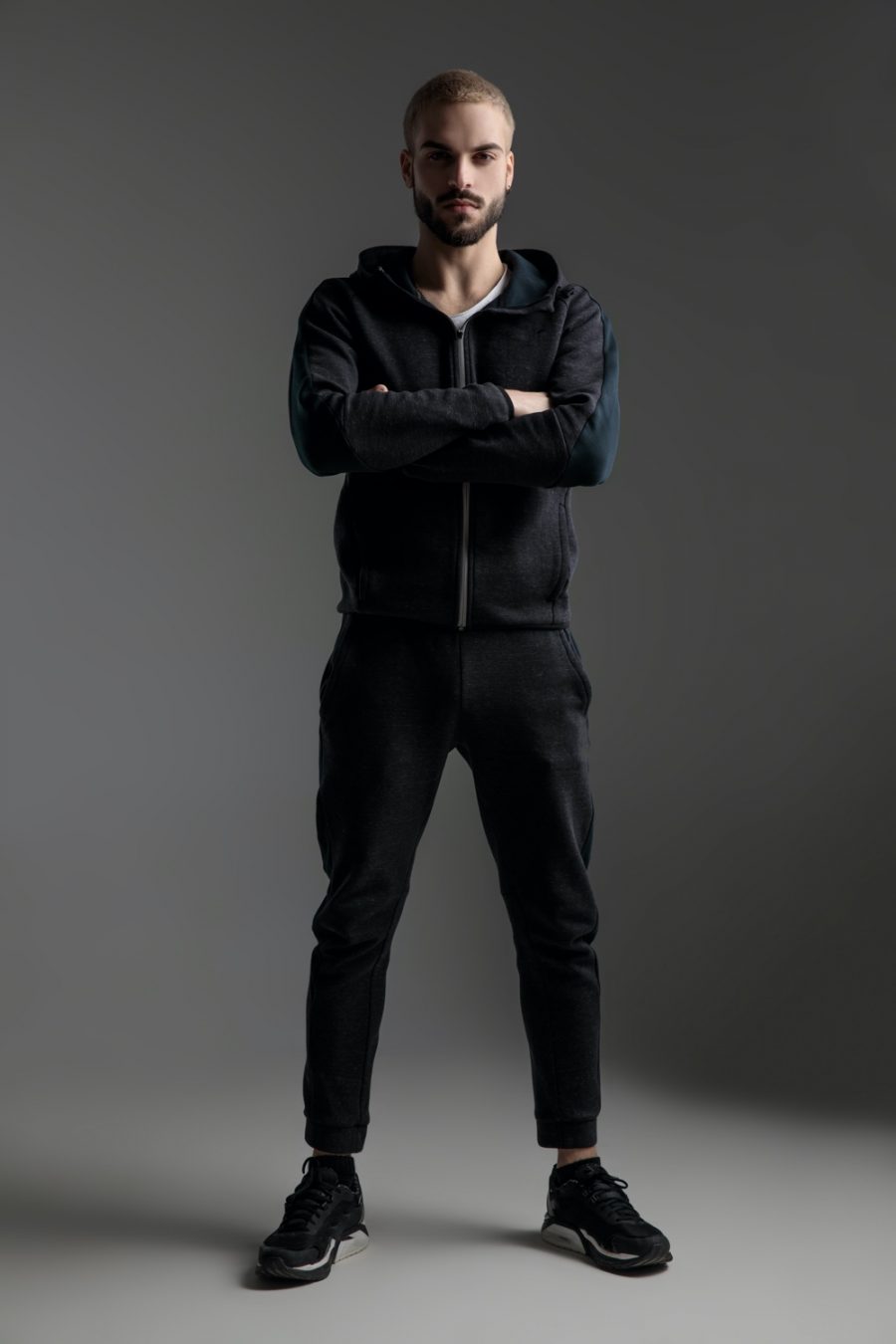 Stick to Dark, Neutral Colors
Wearing a tracksuit well isn't just about the tracksuit itself – it's also about how you accessorize it. That tracksuit can serve as the "canvas" for the "artwork" that is your overall look – and, in fashion as in the art world, it pays to opt for a neutral-looking "canvas." 
Tracksuits in dark, neutral colors can go well with various other pieces of your overall ensemble. Why not click here for an array of men's tracksuits in suitable base hues?
Don't Let Your Chest Hair Show
Don't let too much, if any, of your chest show at all. Alas, you could also easily fall into the trap of doing so if, beneath your tracksuit, you wear a tank top. Exposing too much of your chest can overly distract from the classy look for which you ought to be aiming. 
Therefore, play it safe by simply wearing a solid t-shirt in black or white, as AskMen suggests – though a graphic or printed tee might still work if it visually coordinates with the suit.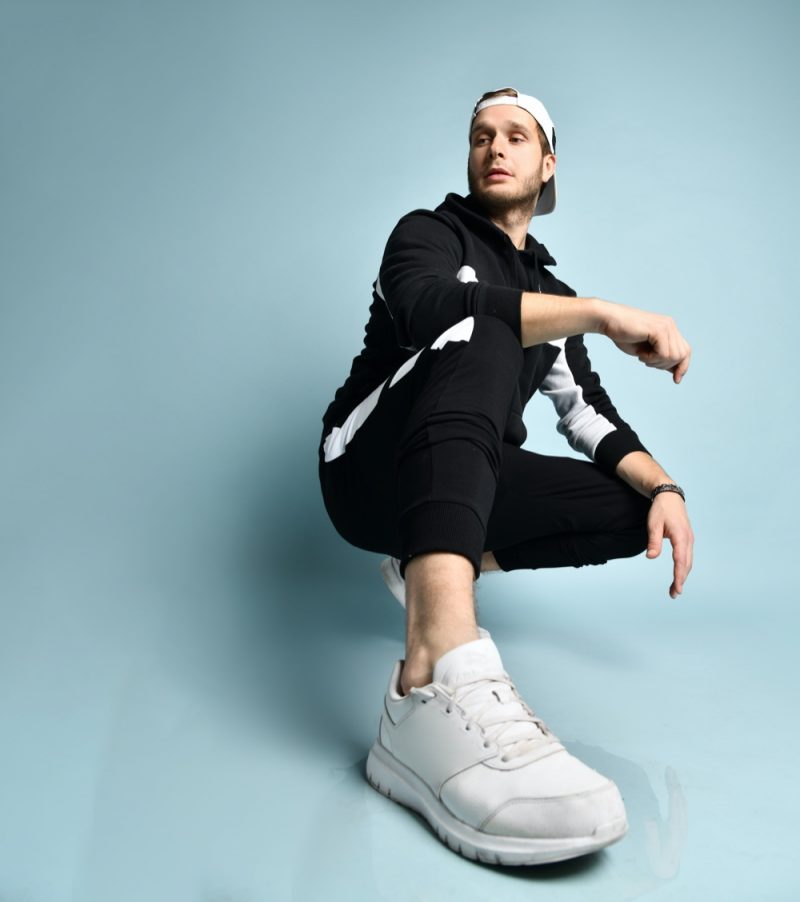 However, Keep Your Footwear Relatively Casual
This is important because tracksuits are, ultimately, a casual look. Therefore, attempting to pair them with "posh" shoes, like loafers or sandals, can risk you looking a little silly. 
As a general rule, just opt for simple white trainers – though, if the tracksuit adheres to a solid color base, you might be able to get away with something slightly quirkier in the footwear department.
Want to Take a Risk? Maybe You Should
While it's generally good guidance that you keep your tracksuit style understated, if you feel drawn towards a tracksuit in a patterned design, there's a chance that you could still pull it off.
Here, too, it bears emphasis that you wear a solid t-shirt under the suit, while solid black or white trainers are good to wear further down. That way, you can help yourself to tone down your overall look and give yourself the confidence to carry it.