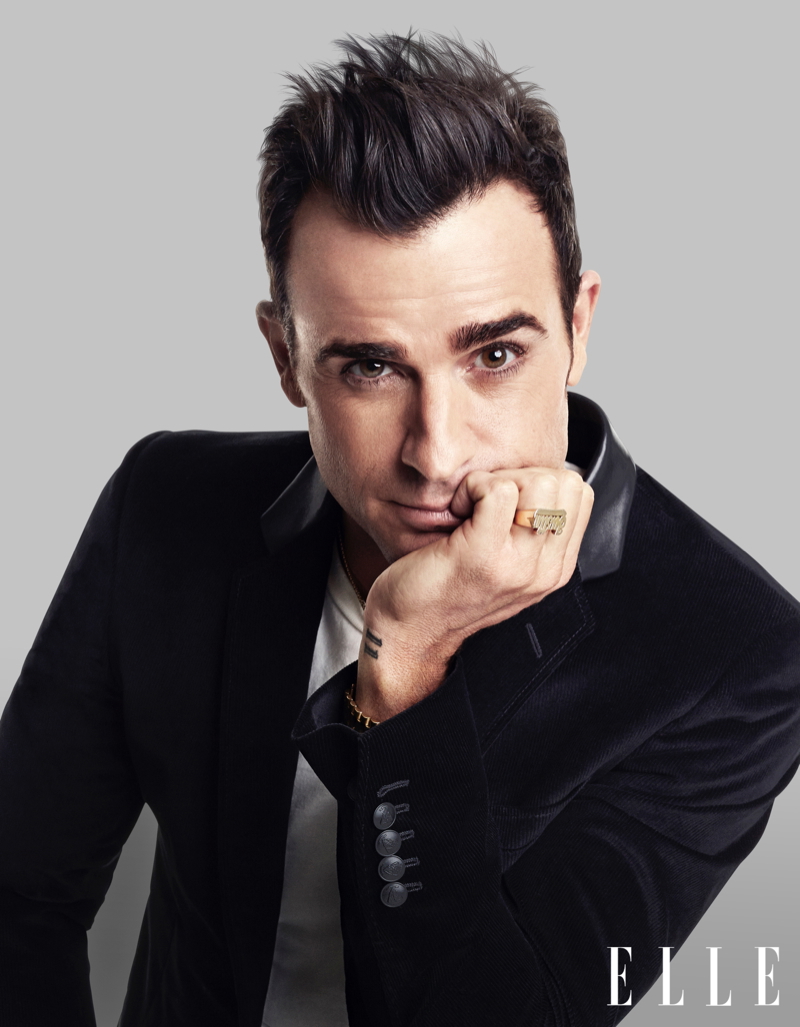 Paging Theroux-The August issue of Elle catches up with 'The Leftovers' actor Justin Theroux. Talking about the dark nature of his latest project, HBO show 'The Leftovers', Theroux explains, "It's a gut punch, this show. I'm not comparing it to genuinely tragic events, but throughout our lives, someone will leave. There's usually an explanation for it, but the way that people are affected is deep. Grief is deep. Everyone mourns or panics in a different way, and the show is like a pinball machine of dysfunction. It's a sad show to make, but it's punctuated–I should say perforated–with little bursts of light, which I think are essential." Switching gears and talking about his high profile relationship with actress Jennifer Aniston, Theroux shares, "My life changed a lot. More people are like, 'Hey, man!' And I don't think that's from my role in 'John Adams'. But it only changed as much as I engaged with it, and I learned very quickly: Don't ever engage with it. Just JKL. It was a learning curve, but it wasn't as traumatic as you might expect. It's just annoying. Occasionally you'll get a stewardess congratulating you, on, I don't know, whatever, some three-headed baby we just had." Read more at Elle.com.
Justin Theroux Pictures from The Leftovers
Enjoyed this update?