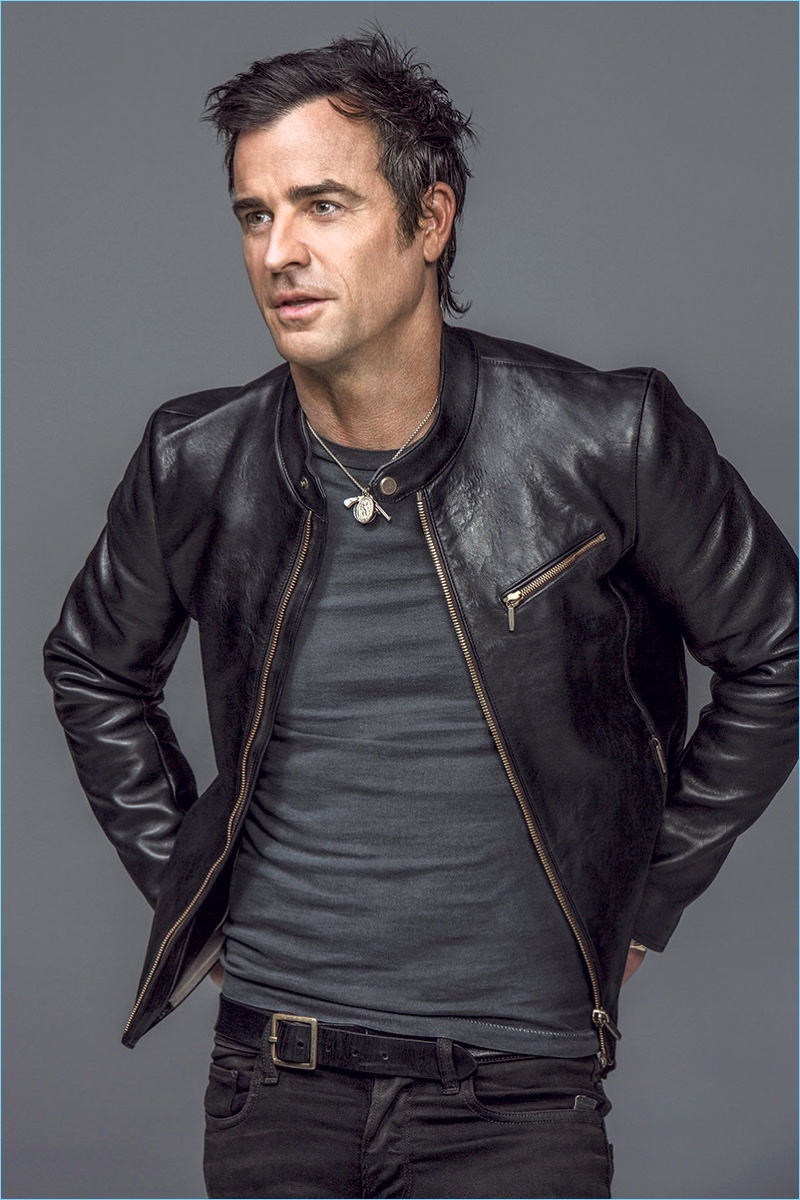 Justin Theroux links up with Alexa for the magazine's men's fashion issue. Sheryl Nields photographs the actor for the feature. Remaining true to his signature bad boy style, Theroux rocks covetable leather jackets from brands like Layer-0. He also talks to Alexa about his bad guy image.
Related: Justin Theroux Stars in Mr Porter Shoot, Talks Hollywood & Funny Women
Discussing his wife Jennifer Aniston, Theroux jokes, "My wife is very beloved. As she is by me. So there was this thing of, 'Who's this dark, horrible person?'" Theroux continues, "Maybe the fact that I wear a lot of black had something to do with that."
The 46-year-old actor talks about his signature style. He offers, "I'm not gonna take any wild fashion swings at this point." The Leftovers
actor continues, "I'm pretty much black jeans, black boots and T-shirts. Makes laundry very simple." Read more on NYPost.com.
Justin Theroux Alexa Photo Shoot