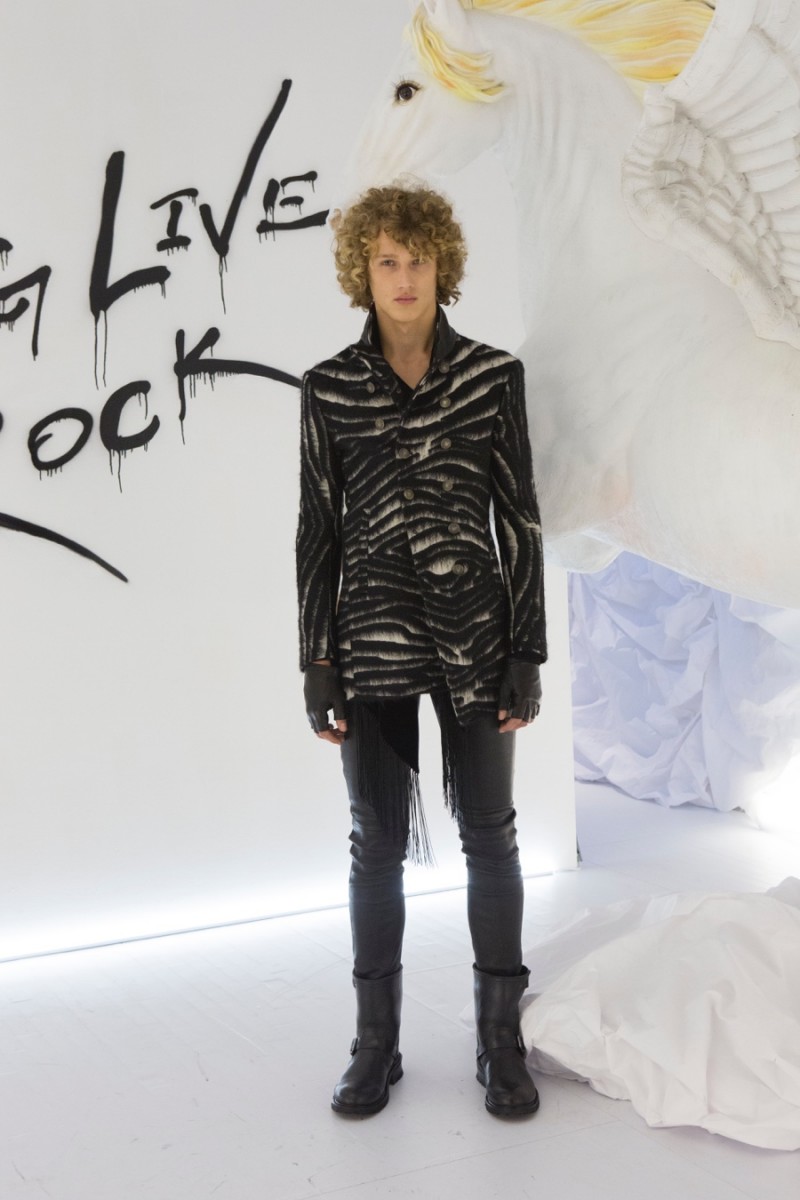 John Varvatos opted for a presentation in lieu of a runway show for his fall-winter 2016 collection. However, the designer broke with tradition in a true rock fashion. Proposing the question, "Is Rock Dead?", Varvatos transformed his Bowery store for an eerie but stylish experience.
Masked models and mannequins came together to present Varvatos' latest fashions. Offering a multimedia experience, open coffins, displayed separates and mannequins with digital heads contributed to the outing.
The brand's signature pieces gave life to the modern show. Tailored jackets with elongated silhouettes, chunky fall sweaters, leather ankle boots, coated jeans, washed velvet jackets and more proved that when it comes to Varvatos, rock is anything but dead–Long Live Rock!