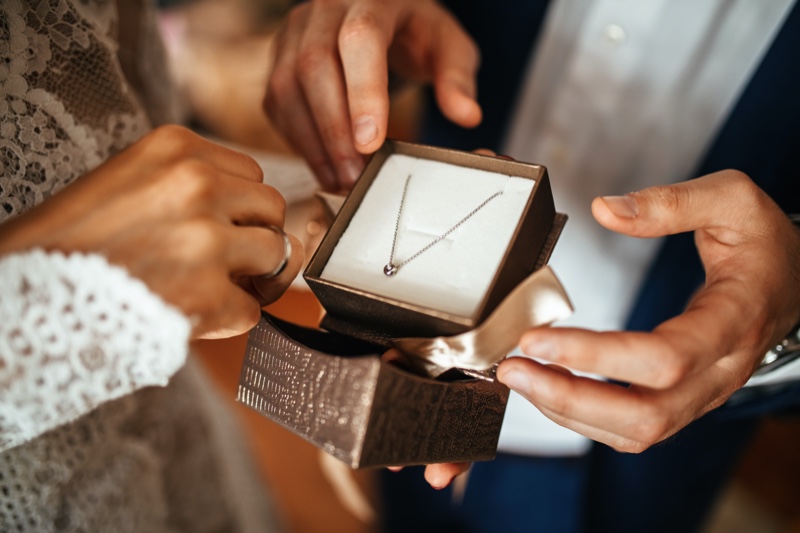 Jewelry is the perfect gift for the women in your life. It's a true and tried gift, passed on through generations. Jewelry makes for an unforgettable gift and one she will always cherish. One of the best ways to express your sentiments is through jewelry. Jewelry is a gift that'll last for a long time. More often than not, it's considered an investment and can also be passed on as heirlooms.
Gifting jewelry is a sure-shot way to wow the women in your life. After all, nothing says love and forever like diamonds! It also shows that you have put thought into the gift and cherish her.
Jewelry is one gift that can be customized to your exact liking. You can gift pieces that fit her personality or match her sense of style. This makes this not only an exciting gift but also one that is unique. You can always have the jewelry engraved with a date or symbol that is meaningful to both of you.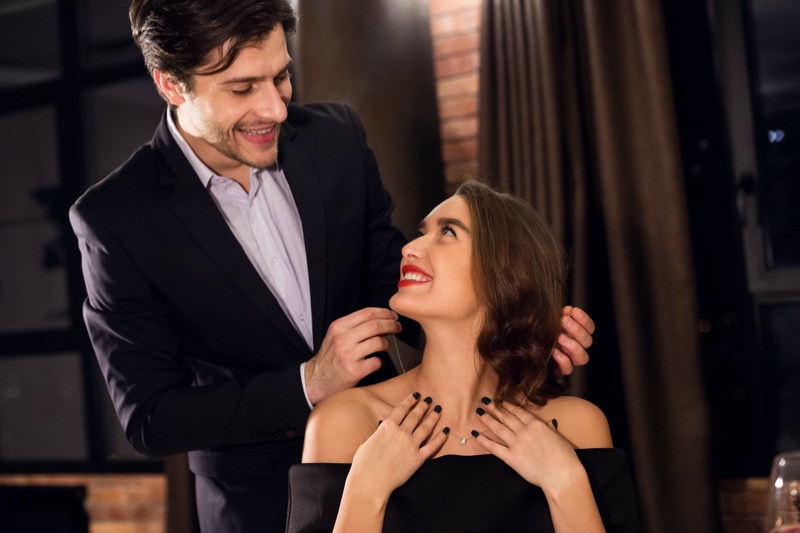 Jewelry is very subjective, and not every piece is for everyone. Gifting a piece, she will love shows her that you know her and are willing to go the extra mile for her. Jewelry is a gift that can be given to everyone, irrespective of their age. A pair of diamond earrings would look just as good on a little girl as your mother.
Jewelry can also be used to celebrate milestones in your life. Give your loved ones jewelry on special occasions to make it more meaningful and memorable. It's also a gift that embodies tradition like nothing else. It's something that will always be looked at with joy and light.
And at the core of it, what woman doesn't love receiving unique gifts and jewelry? Make her day, month, and year by giving her a gift she'll treasure and always keep safe. Here are our top picks for some classic jewelry you can never go wrong with: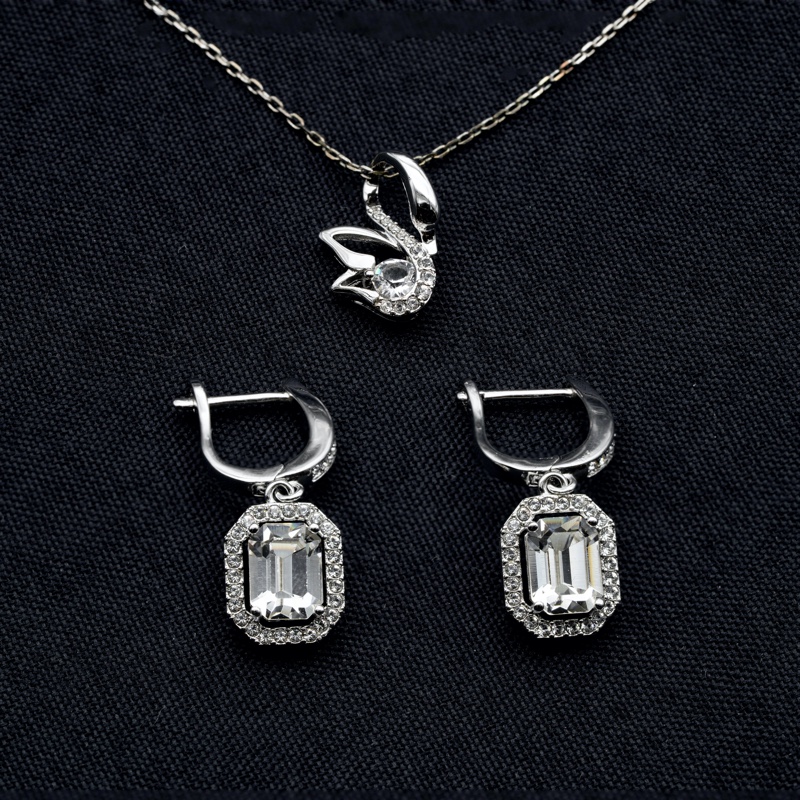 Necklace Sets
Necklace sets are elegant and sophisticated and elevate everything they're paired with. A simple Swarovski necklace set is a staple that separates you from the crowd.
Necklace sets are the epitome of beauty and luxury. They are a gift that will enamor your loved ones. Please pick up a necklace set with her favorite gems or colors.
Necklace sets are perfect for date nights, weddings, and functions. They can be paired with a gorgeous dress or even your favorite saree and will only make you a showstopper. This is one gift that'll make her feel like royalty, and she'll always treasure it.
Earrings
A pair of earrings is usually a girl's BFF. Gift the women in your life earrings and watch them light up with joy. There are so many styles of earrings and designs; you'll be spoilt for choice.
If your girl likes minimal jewelry, gift her a pair of studs she can wear daily and will adore. If you're giving her a gift for a special occasion, pick a pair of statement earrings with her favorite gemstones or even her birthstone.
Earrings are a staple in every jewelry box and can be paired with everything. This is one gift she'll probably always look for a chance to wear and show off.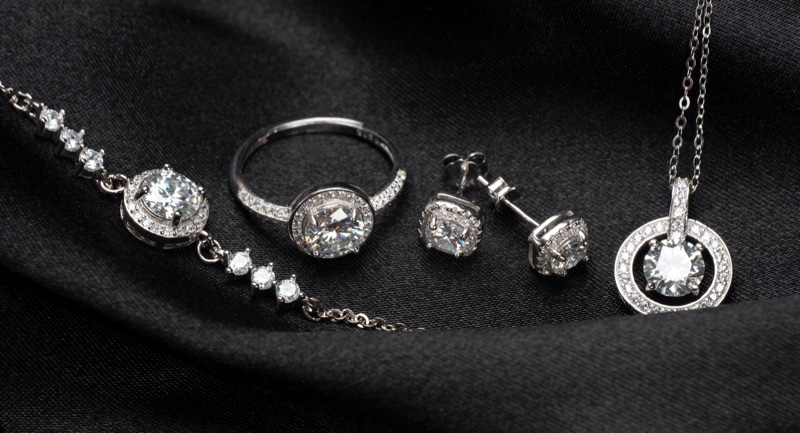 Pendant Sets
While necklace sets are heavier and statement pieces that can't be worn every day, pendant sets are just the opposite. These simple sets are crafted with elegance and can be worn every day, be it with formal wear or even for a night out on the town.
Pendant sets aren't just subtle and straightforward; they make for show-stopping moments when paired with the right outfits. If you gift her a vibrant and colorful pendant set, she will dazzle like the queen she is. Irrespective of what you give her, we're sure she'll cry tears of joy!
Bracelets
Bracelets are an accessory that makes a look more appealing and exceptional. We would suggest gifting your loved ones a tennis bracelet. Tennis bracelets are so versatile and classic that you can't help but love them. They can be worn every day as a reminder of your love. They add an element of elegance to every outfit they're paired with.
Tennis bracelets are the perfect combination of chic, sport, and poise. They look beautiful on anyone's wrist and are a gift that'll not disappoint her!
Gift the women in your life jewelry that is significant to your relationship with them. Gift them something that they'll love and cherish for the rest of their lives. We're sure whatever you choose will leave them feeling revered and treasured. You can check out Blingvine and select the perfect gift.