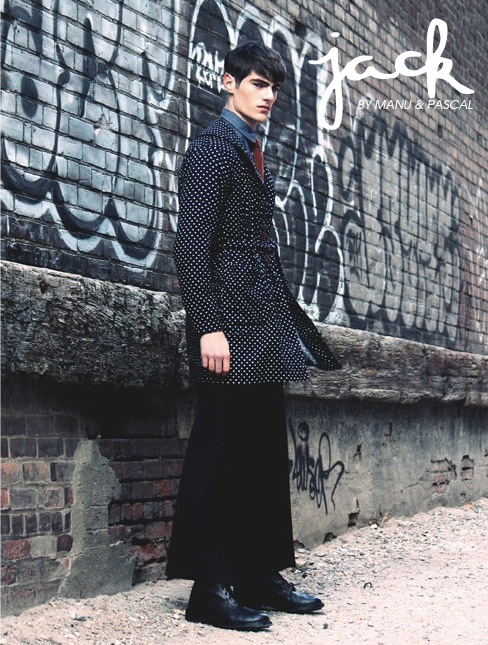 Introducing Jack–Creative team Manu & Pascal focus their energies on 16 year-old model Jack. Signed to Elite Models Toronto and Major New York, the new face is styled by Pascal Chiarello and groomed by Manu Beltran, donning a variety of pieces from the likes of Engineered Garments and Club Monaco for his grand debut.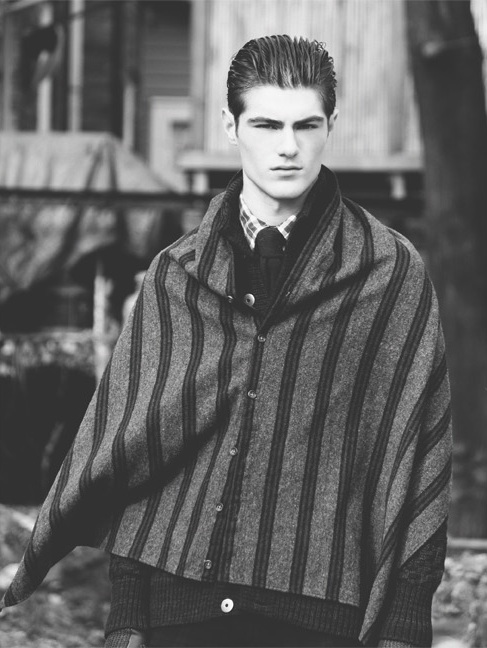 Jack wears shawl cape
Engineered Garments
, waffle knit cardigan
S.N.S. Herning
, shirt, knit tie and blackwatch trousers
Club Monaco
and pebble grain
boots
Trickers
.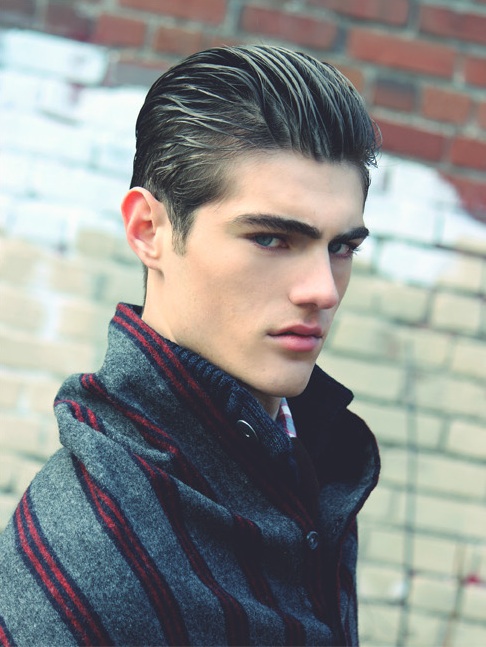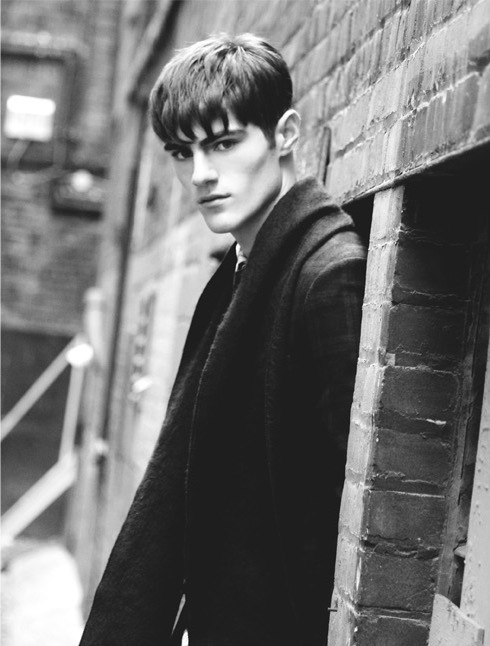 Jack wears shirt, blackwatch blazer and tie Club Monaco and alpaca scarf stylist's own.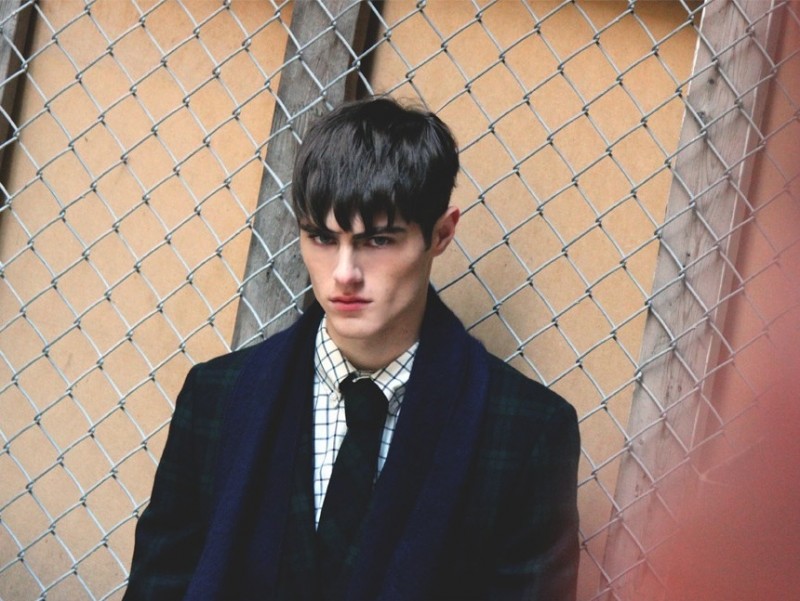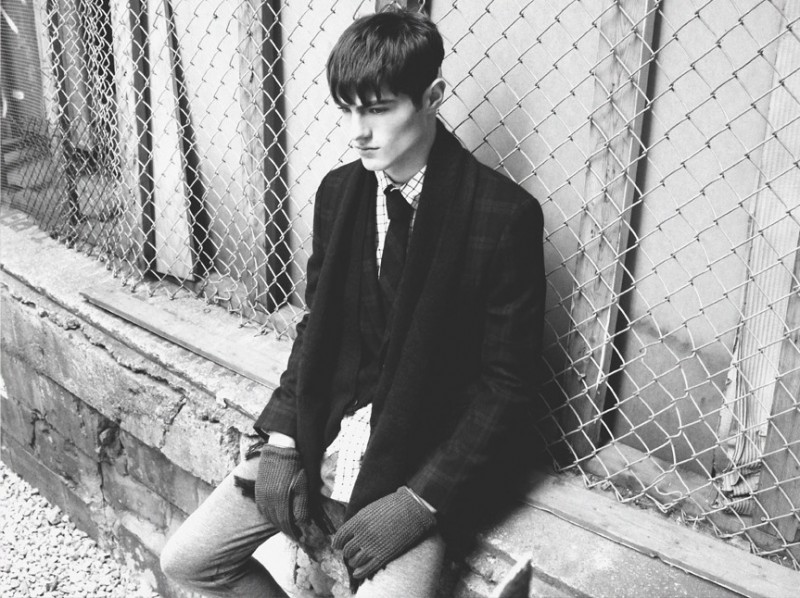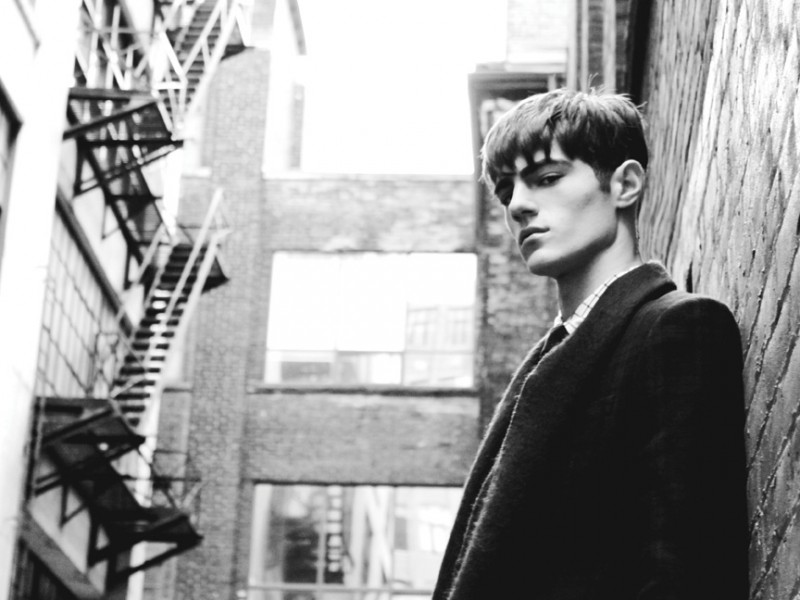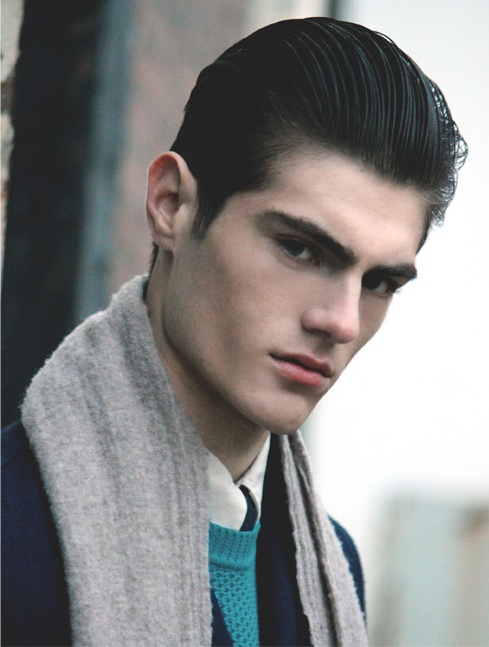 Jack wears double-breasted jacket
C.P. Company
, sweater
Raf Simons
, scarf
Barena Venezia
, black skirt
stylist's own
and pebble grain boots
Trickers
.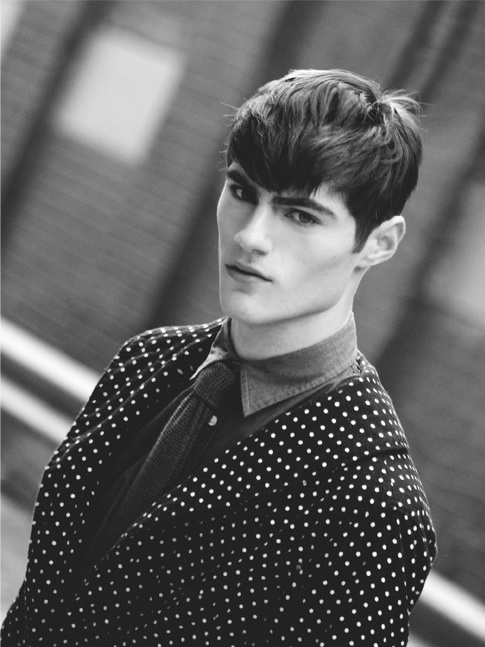 Jack wears polka dot robe Engineered Garments, shirt Robert Geller, knit tie Club Monaco, black skirt stylist's own and pebble grain boots Trickers.