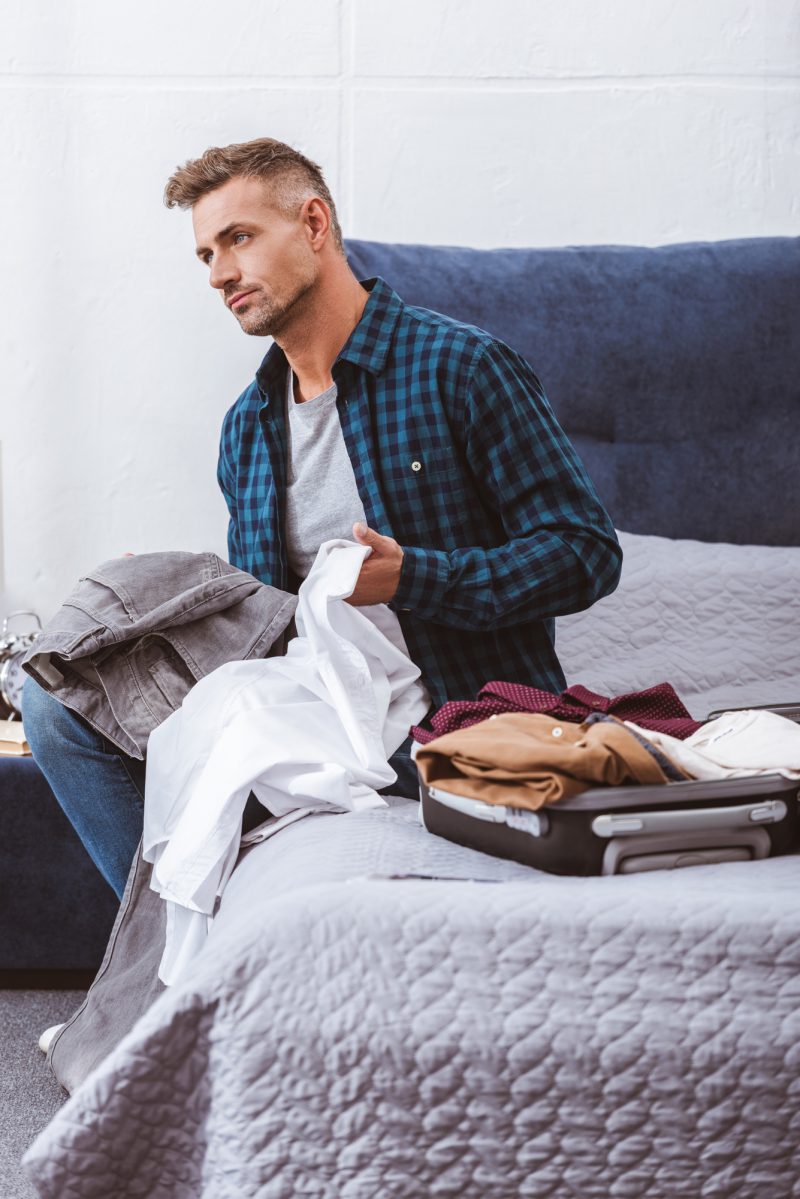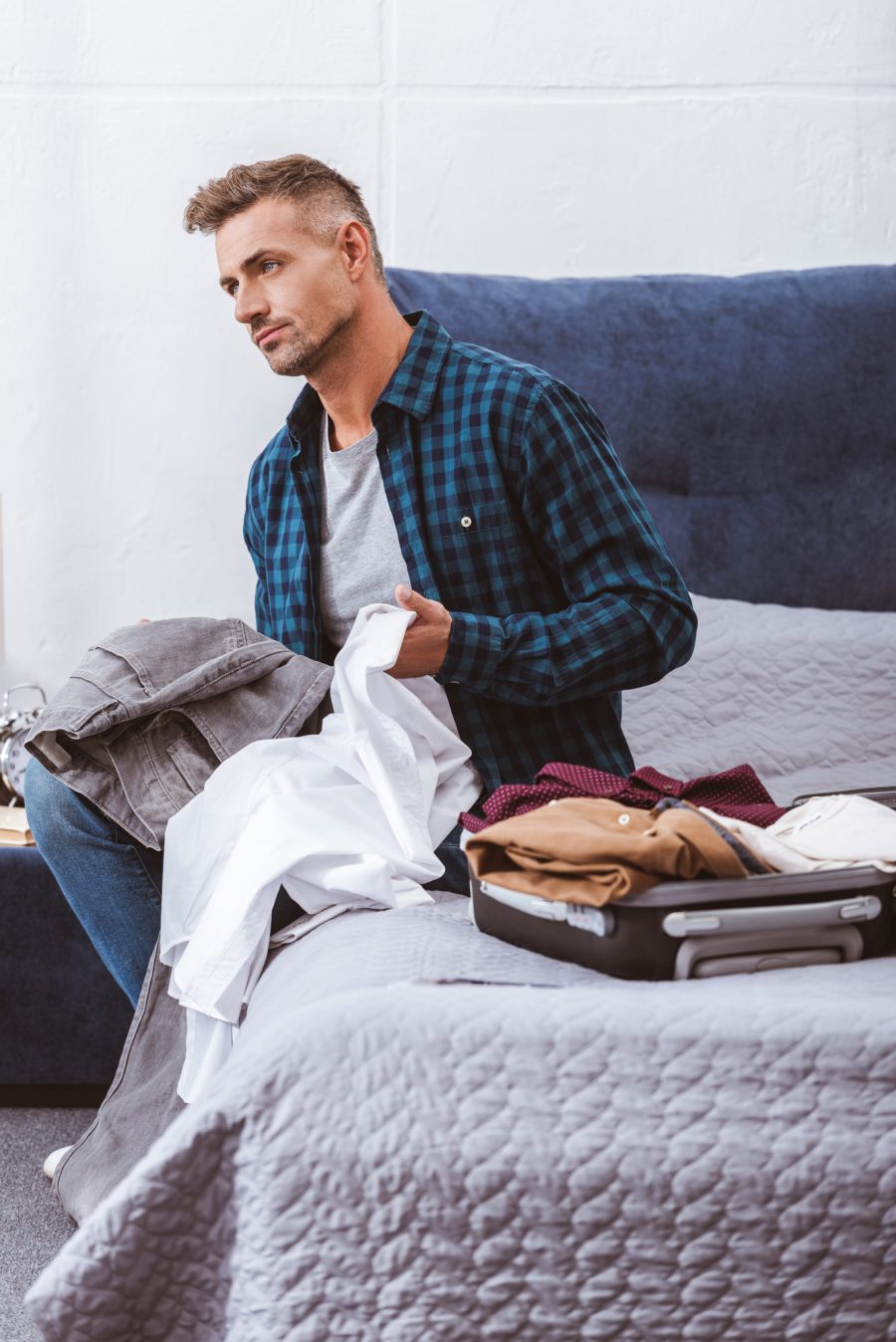 Imagine this: you can barely close your dresser drawers because they're filled to the brim with folded t-shirts, wrinkled boxers, and rolled-up socks. Your closet is bursting with trendy shirts, jackets, blazers, and chunky knit sweaters.
Maybe you don't have to imagine this at all–it may be the reality of your wardrobe! If this is the case, it's time to take stock of your wardrobe and give it a good trim.
Toss Items That Don't Fit
The first step to shrinking your closet is to find all of the items that don't fit you anymore and get rid of them. Hanging on to clothes that are too small just in case you shed some weight is never a good plan. The same goes for saving larger garments as fail-safes for when you go up a size.
These clothes do more than take up extra space–they impact your mental health. Writer Brittney Morgan admitted that getting rid of clothes that didn't fit her instantly improved her feelings about her sense of style and her body. Trying on ill-fitting clothes made it easier to judge herself and feel disappointed in her shape.
If you feel like your old clothes are dragging down your confidence, toss them out. Or better yet, donate them. They'll be out of sight and out of mind. Dedicate your closet to items that work with your size and style right now.
Toss Items That You Don't Wear
A VoucherCloud survey of more than two thousand women found that the average respondent had $550-worth of unworn clothing sitting inside of her closet. Most respondents admitted that at least 20 percent of their wardrobe had never been worn.
Unless you went shopping last weekend, untouched clothes shouldn't be adding bulk to your wardrobe. If you haven't found an opportunity to wear the item since you purchased it, you probably never will. Pull it off the hanger and put it in the donation pile!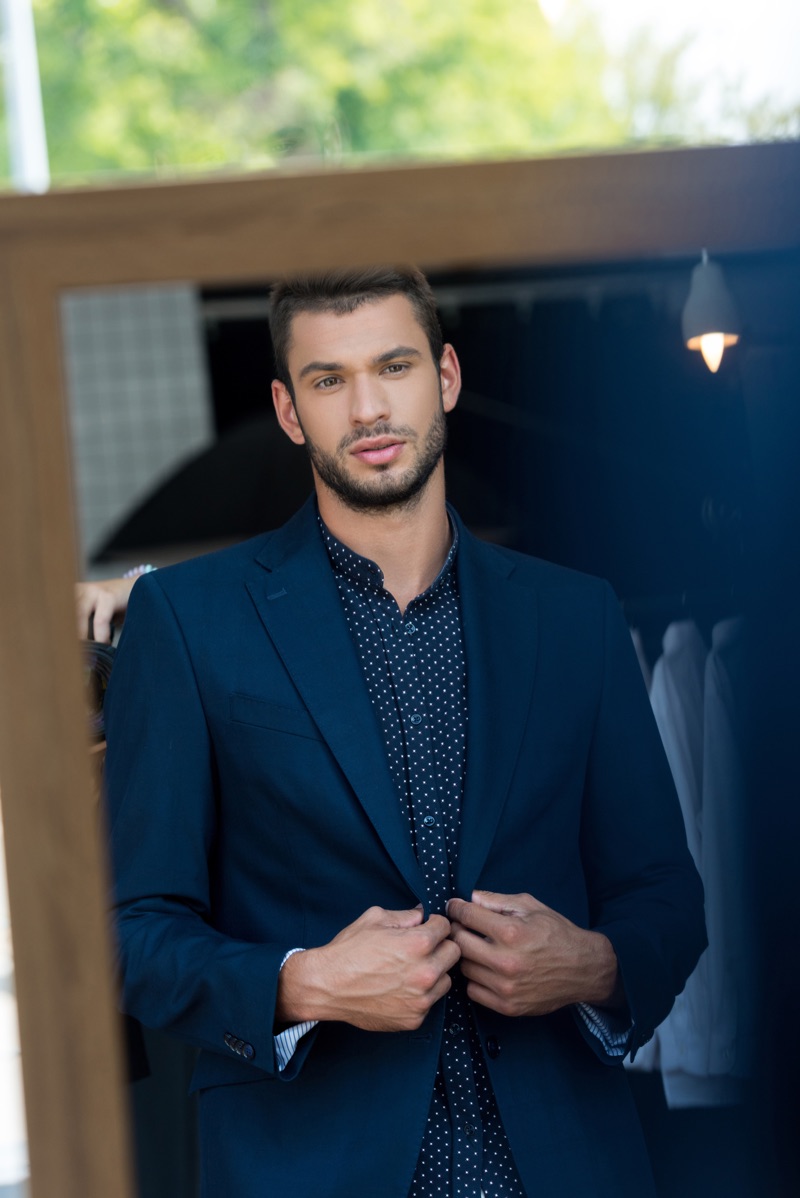 Toss Items That Don't Make You Happy
The fit of the clothing isn't the only factor that affects your emotional well-being. The style, the color, or even the memories attached to certain garments can make your confidence soar or send it plummeting when you look in the mirror. You shouldn't keep a garment if it doesn't make you feel good about yourself.
The home organizer Marie Kondo has an excellent method of figuring out whether you want an item in your life or whether it's cluttering up your home. Kondo wrote the best-selling book The Life-Changing Magic of Tidying Up to help readers transform their lives through decluttering. Her teachings are so popular that she landed her show on Netflix.
Kondo suggests that you pick up an item that's taking up space and ask yourself if it sparks joy — if you feel a thrill of happiness when you hold it, the item is important to you. If you don't feel that spark, you need to thank the item for its contribution to your life and let go of it. It will take you a while to go through the whole wardrobe, but you will be pleasantly surprised by what you keep when you're done.
Don't Fill It Back Up
There is no point in paring down your wardrobe, only to fill up your closet with new clothes a few months later. This will result in a costly cycle of purging and shopping.
The folks at MoneyKey advise that you try to shop in moderation in their guide on how to be fashionably frugal. Instead of blowing half of your paycheck on a shopping spree or putting some impulse purchases on your credit card, save up your money and wait for when you need a new garment. Building your wardrobe piece by piece is a great way to end up with a closet that you genuinely appreciate.
The guide covers other ways to save money and look good like skipping new trends for timeless pieces and using mobile apps to sell the clothes that you're tossing out for good. A pile of second-hand clothes could put a handy sum into your bank account. You can use the extra cash for your next shopping trip, or you could put it in a rainy-day fund.
If you don't have a rainy-day fund, you can look to a place like MoneyKey when a financial headache pops up. Whether your car needs an urgent trip to the mechanic, or your cat needs an emergency trip to the vet, a loan might be your quickest option to getting the problems dealt with. The online application makes the process fast, easy, and accessible to anyone in need.
Tidying up your wardrobe is a chore that comes with a lot of benefits. You can throw out old garments that impact your self-esteem, you can hone your sense of style, and you can clear up some closet space. When you stop impulse shopping and sell your old clothes, you can even give your bank account a nice boost.