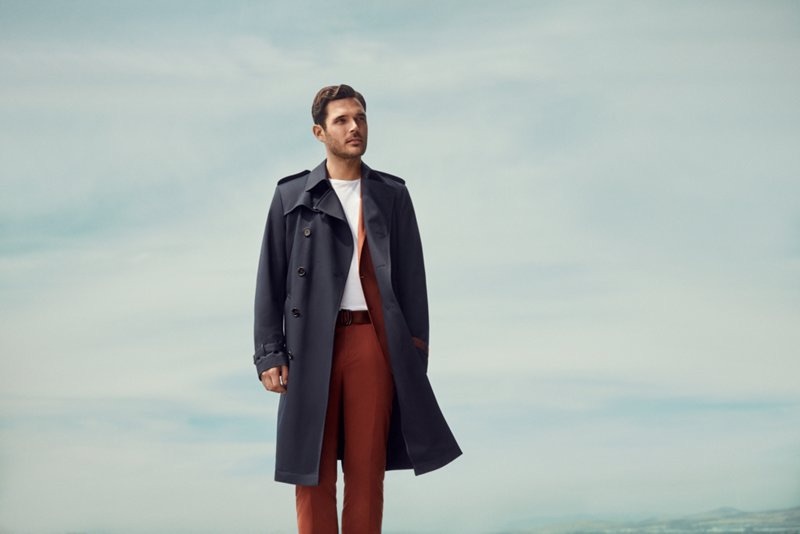 Founded in 1920, Hugo Boss accomplished an international store network after it was mentioned frequently in the 1960s. Producing luxury designs, especially in menswear, Hugo Boss presents its customers with a mode of dress that's simple and stylish at the same time.
The brand leads men who want to be modern with quality shoes and jacket styles. Hugo Boss produces designs you can wear for daily and business life, thanks to its top-class quality.
Jackets for Tall & Short Men
Hugo Boss offers the opportunity to combine multiple styles by keeping jackets as a mainstay in its collections. Now we will present a guide with several styles to incorporate into your wardrobe. For example, single-breasted and butterfly collar jackets are among the most frequently used Hugo Boss jacket options.
If you like to wear short trousers, you'll want to make sure that your jacket is short enough to elongate your legs. Short jackets always have an effect that results in making your legs look longer than they are. Moreover, it is a practical item of clothing that also appeals to short men.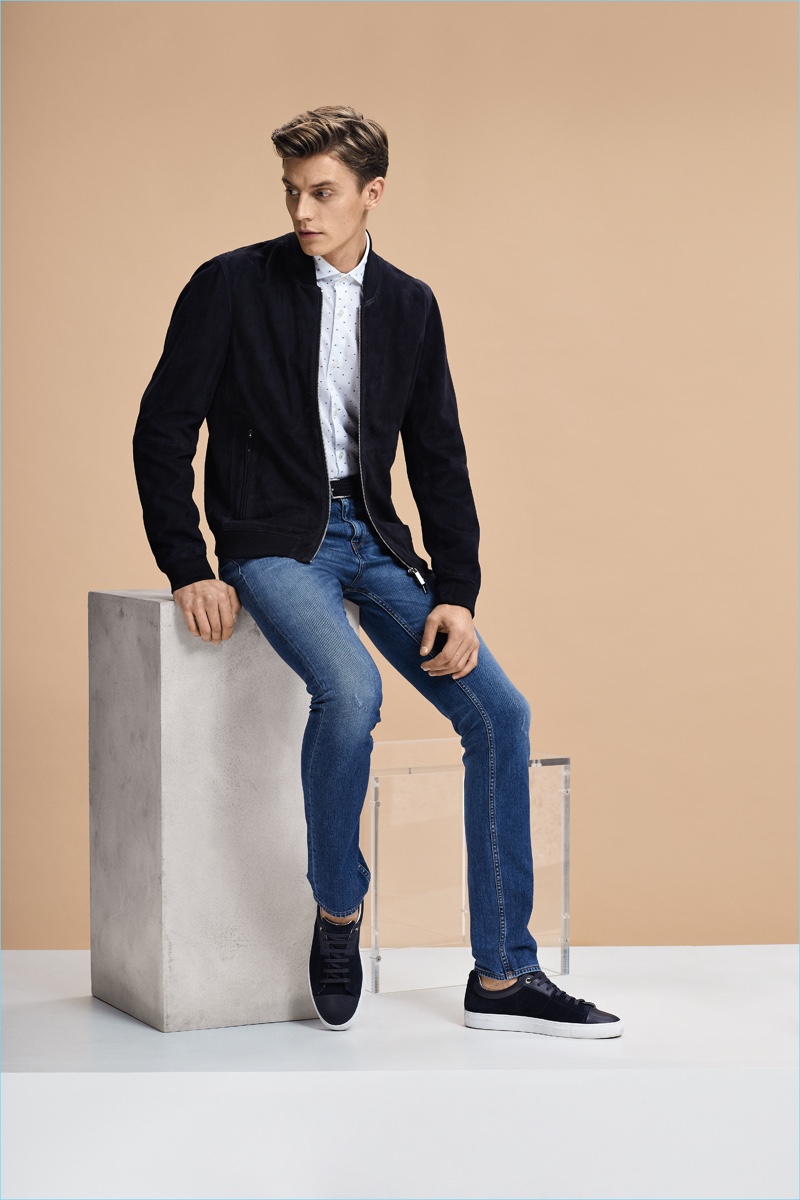 Hugo Boss coats and jackets with an above-the-knee length often feature patterns and dark colors. The ideal choice for short men is admittedly slim-fit Hugo Boss jackets. Grey, dark brown, or beige; jackets come in many colors. However, black is especially perfect. Complementing them with suits is easily possible.
Now let's talk about tall men. Jacket and coat choices are somewhat easier for tall men. However, in regard to quality and design, certain brands, such as Hugo Boss, are a necessity.
The German brand is known for its craftsmanship and sharp style. In addition to trim-tailored fits, Hugo Boss also stays on trend with oversized silhouettes. Oversized shapes may look good in the office, streets, or at an evening party. They are suitable for both formal and casual wear.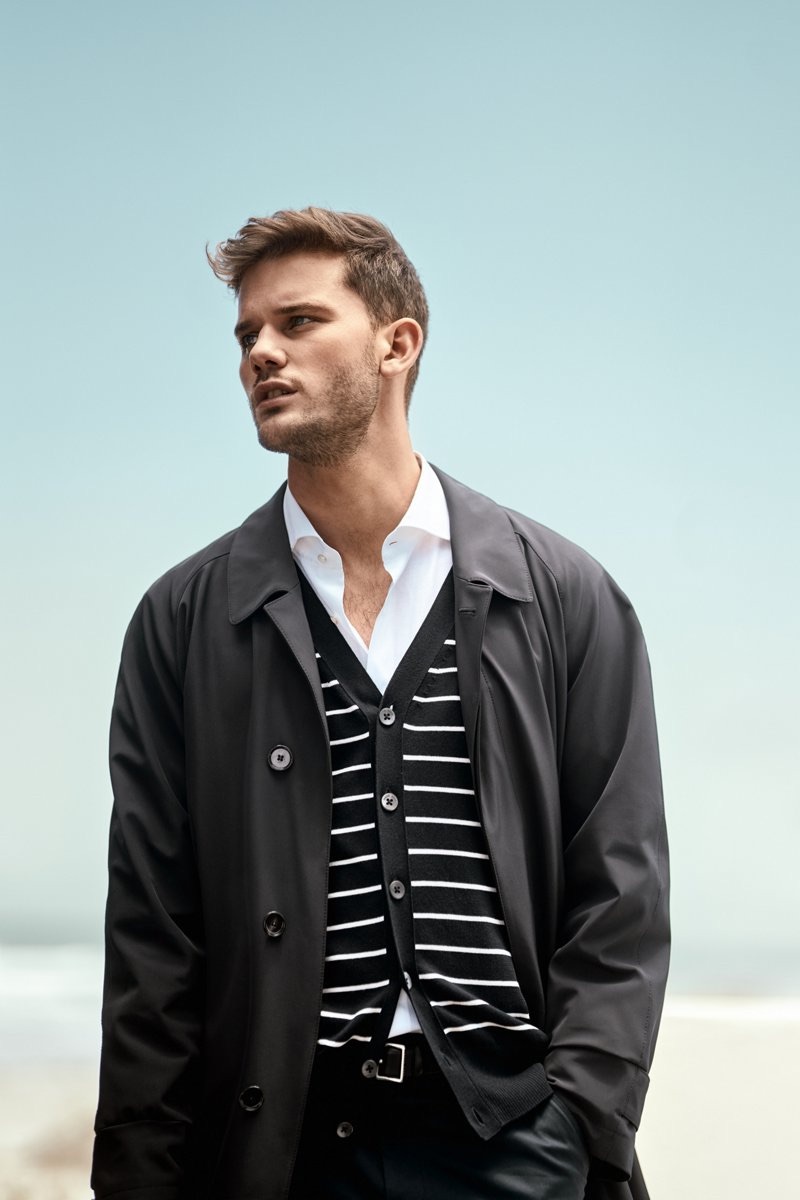 Single-Breasted & Double-Breasted Jackets
While there are many outerwear options to include in your wardrobe, the single-breasted Chesterfield coat is a wise choice. It can be dressed up to wear for parties and formal openings. It is a beautiful, sophisticated piece that is a classic, having stood the test of time.
Hugo Boss' double-breasted jacket is another stylish staple. You can get a fantastic look, especially with the slim-fit models of these jackets. It can even be harmonious when worn with jeans or slim-fitting trousers.
Neutrals such as camel hues are of special note and can add a difference to your wardrobe while still being practical for everyday wear. You can easily use the double-breasted jacket in business life and for important meetings.
Embrace Brown Tailoring
If you want to achieve a timeless style, you can choose beige trousers and a brown Hugo Boss jacket. When combined with Hugo Boss shoes in the same brown tone, you can guarantee a stylish look. Especially when it comes to the color brown, which goes well with most complexions.
If you're exploring brown style options for your wardrobe, you can also add a cream color to the mix. For example, you can step up the ante on a brown look by adding a foulard with a cream-colored pattern.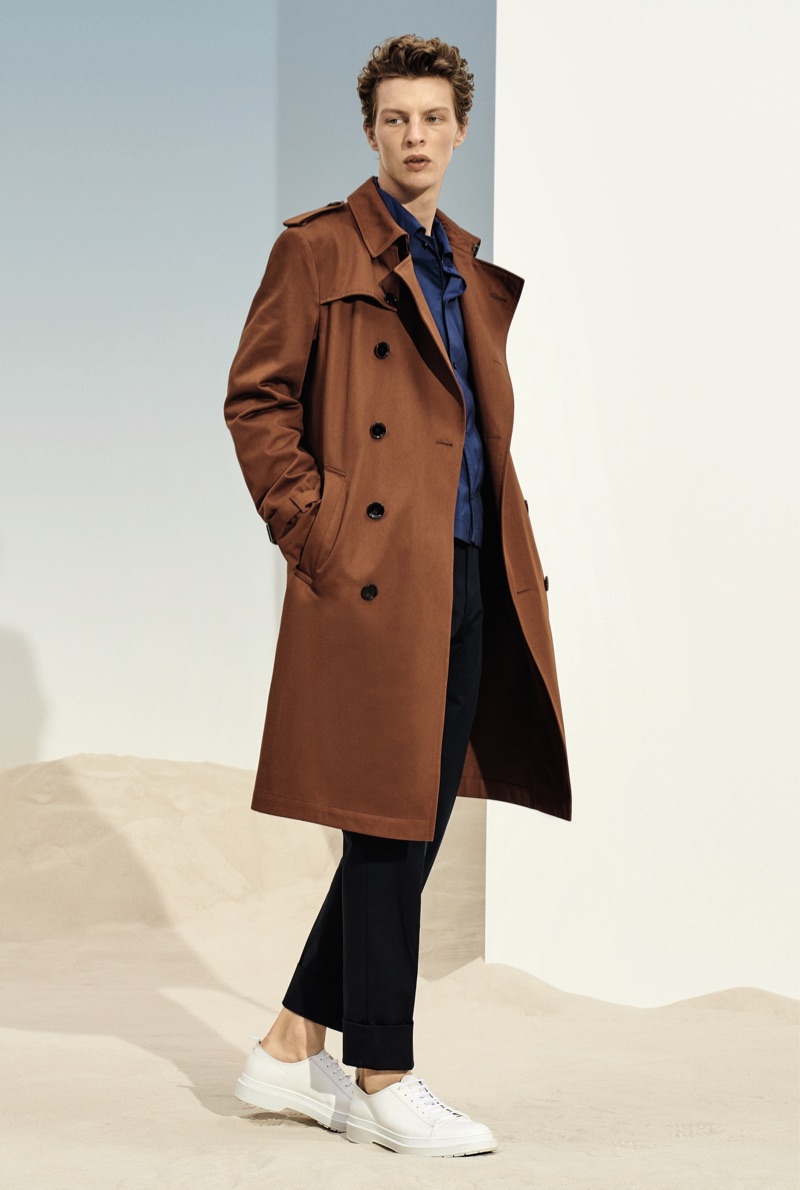 Say Yes to Navy & Winter Style
A pair of navy trousers can be combined with a green sweater. You can also throw a classic white shirt into the mix. Navy trousers also look great with sweatshirts or tops that feature red and white stripes.
Channel your inner style peacock by adding a classic fedora to your ensemble. Looking your best can be difficult, especially during winter days. We usually want to be protected from the cold while still looking fashionable.
Inferior products have poor-quality materials, so they do not warm you, and you will need to layer. However, pieces from Hugo Boss eradicate this problem. All of their materials are top quality and designed for the appropriate weather.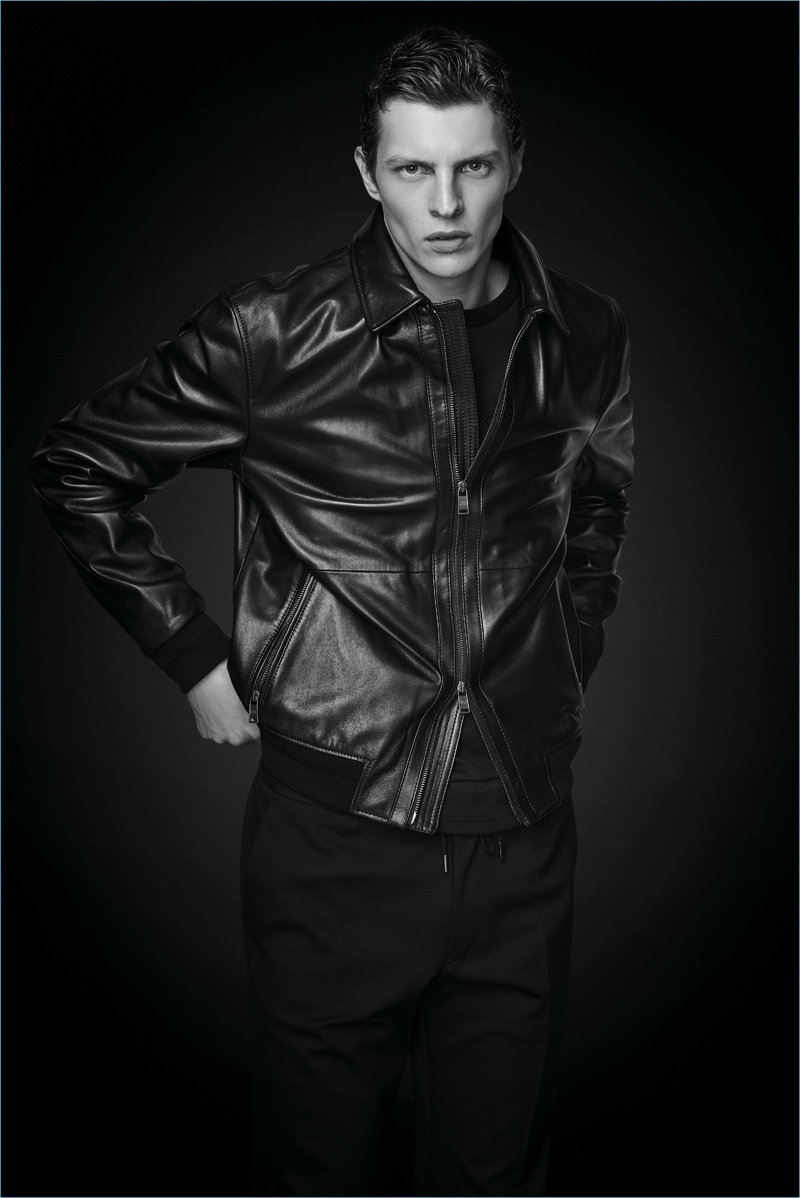 Outerwear to Add to Your Shopping List
Preparing your shopping list? You can start your list by prioritizing the pieces you should include in your wardrobe. British Warm coat styles can be an alternative shape to embrace according to your style. These coats and their hemline, which ends on the legs or a little longer, are among the essentials for men who wear suits frequently.
Among the basics of menswear, leather jackets are one of the frequently preferred pieces in the transition between seasons. When paired with Hugo Boss' various shoe styles, you can achieve a perfect appearance.
Whether you buy a black or brown leather jacket, this timeless staple will suit you well from season to season. Inspired by the British navy, some leather jackets even include epaulets.
Men's interest in jackets with butterfly collars has increased recently. It is possible to complement these double-breasted jackets with a stylish scarf and pair of gloves. Oversized versions go below the knee and suit everyday use.
Embracing color, you can wear this jacket with a pair of black jeans. It also works well layered with basic sweaters and lumber shirts. As for oversized trousers and jackets, checkered patterns can be combined with red and mustard colors. You can choose these details easily if you are tall. Short men may prefer plain styles.
Which Goes Best with Me?
You can view various Hugo Boss jacket styles in knee-length or slightly above-the-knee lengths via Exxe Selection's online shop. Additionally, you can dress down a tailored coat or jacket with a pair of blue jeans. You can add Hugo Boss sneakers to the mix as well.
Comfortable and luxurious, cashmere Hugo Boss jackets are essential to achieving a classic smart look. One of the most preferred brands of menswear, Hugo Boss entices us with jacket options adapting to all sizes and body types. As for jackets made of gabardine, wool, or tweed cashmere, they are ideal for cold winter days.
An eclectic range of outerwear can be found in many stores, but try Hugo Boss styles if you are in search of quality. How about viewing the Hugo Boss collection in more detail? Exxe Selection offers many sharp styles from Hugo Boss.