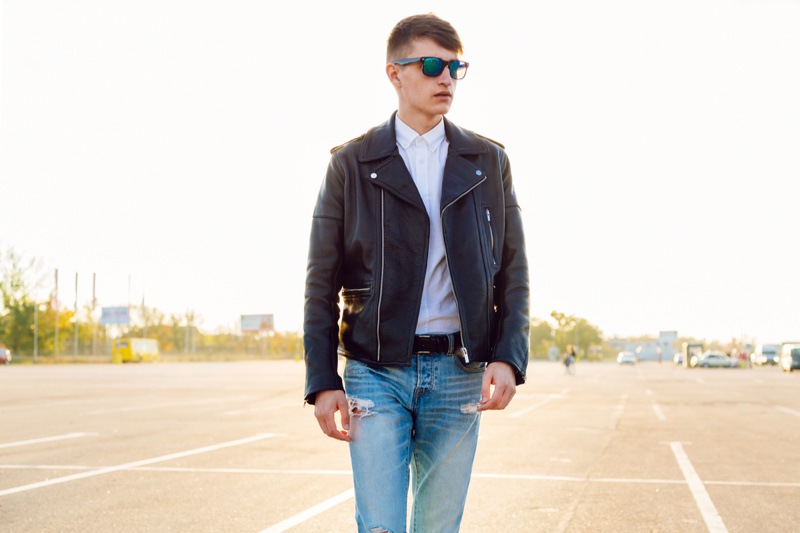 The first men's leather jacket was assigned by Harley-Davidson and was intended to protect motorcyclists from the weather. Decades later, this kind of jacket became an inseparable element of the outfit of various subcultures and a timeless symbol of true masculinity.
Although a lot of time has passed since then, the leather jacket is still fashionable and often found on the streets. A man wearing leather is considered a confident, strong and tough person. Nowadays you do not have to be a motorcyclist or even a punk to wear a leather jacket. This type of men's leather jackets will suit well with almost all clothes and on all occasions. The most critical thing remains the right choice of colors and accessories.
Night date:
When you go out for a night date, you are always excited and full of buzzing emotions. You plan a meeting place, choose a restaurant, think about possible topics for conversation, and even plan where to go after dinner. However, you cannot forget about the most important part of preparation. As a man, you should always remember how huge role plays your appearance when it comes to dating. When planning a night out, your style should balance between formal and everyday style. You have to show with your appearance that you treat your partner seriously and you have much to offer. On the other hand, however, you do not want to feel uncomfortable. The perfect combination of these two aspects will be an outfit consisting of a leather jacket, a pair of chinos and a button-down shirt. White sneakers will be a great highlight of this style. Such clothing will allow you to feel relaxed and give the sense of a confident person. Combine it with nice perfumes and a small gift will definitely enhance your look and personality.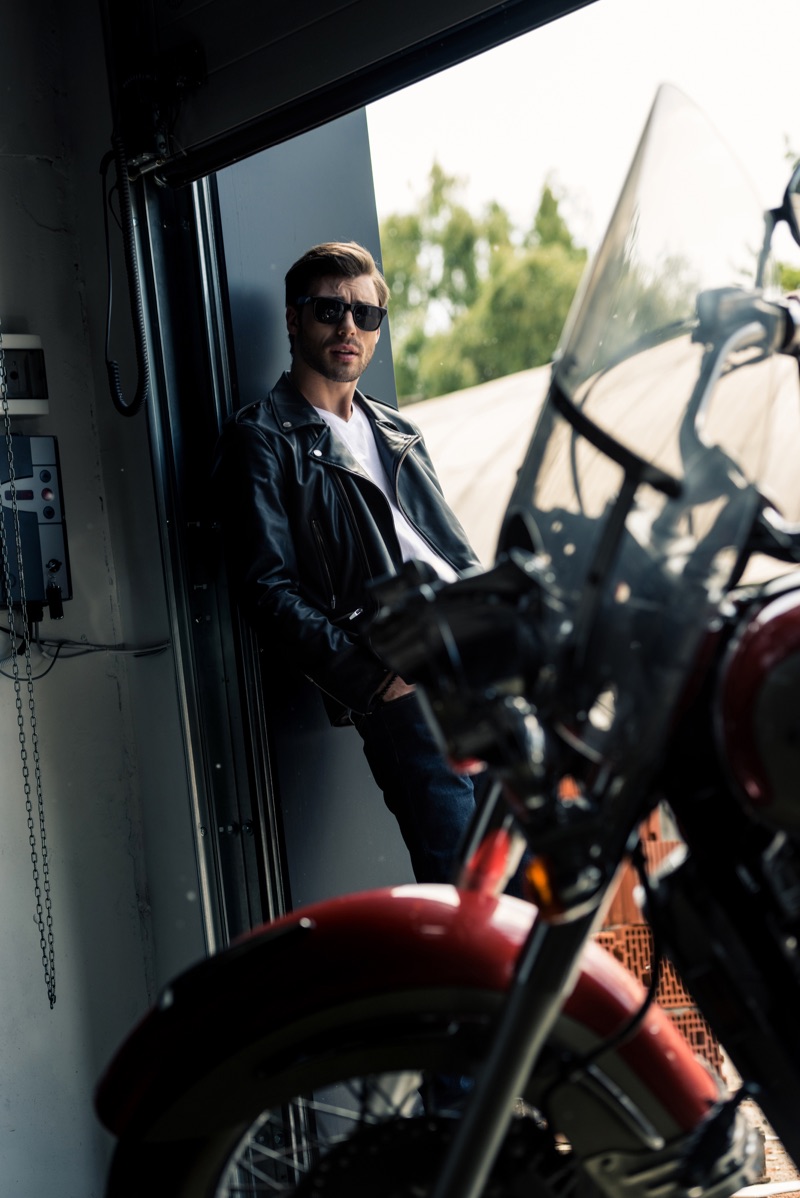 Casual:
Surprisingly, we often find difficult to choose well-fitting clothes when we plan only a freeway out with friends. Theoretically, we should not be so worried about it, after all, we'll meet just with buddies. However, we always want to look good. And it's nothing wrong with that. In order to create the best possible outfit, you can make the use of a leather jacket again. Leather jackets, for example, a cafe racer, a double-rider or a bomber will suit​ with almost everything. Not only will it give you a bit of style, but it will also ensure comfort throughout the evening. In order to emphasize your stylishness and stand out from your group, simply connect a leather motorcycle jacket with jeans and a T-shirt. Actually, the colors of the jeans and T-shirt do not really matter, because the phenomenal leather jacket will be attracting whole attention.
Semi-formal occasion:
The semi-formal celebrations have both their fans and people who truly despise them. Not everyone feels relaxed at family reunions or lunches organized on some other important occasions. However, the worst thing that can happen to you in such a situation is the additional discomfort caused by inappropriate clothing. To avoid this, once again you should use a leather jacket. You will already have at least one part over you. Your garment should be completed by a white or black polo shirt and elegant trousers. They can be jeans, but it's worth taking care of their appearance. When it comes to shoes, you should not overdo it with the colors. They do not have to come from a suit set, but it's best to keep them in a ruffled style. White or black sneakers will work out perfectly.
Formal:
Formal meetings always require our special attention and concentration when choosing an outfit. Here, any, even the smallest mistake can cost you a lot, for example losing the chance of a large contract or even dismissal. When we think about this occasion, the first thing that comes to our mind may be a suit. Not everyone, however, feels well in this style. Fortunately, we always have a leather jacket. In combination with appropriately selected accessories, will make you look both formal and extravagant. Combine the slim moto jacket with a nice shirt, preferably white with a narrow black tie, black sacks, and official shoes. This look will make you stand out from the others in a positive way.
Conclusion:
As you can see, leather jackets for men are a real fashion gift. We can wear them in all possible ways and freely combine with other items of clothing. With this knowledge, the best thing you can do is go to the store and buy a few pairs of leather jackets for yourself. Do not be afraid to experiment and try new combinations and solutions. Remember, only boring people do not improve their style.