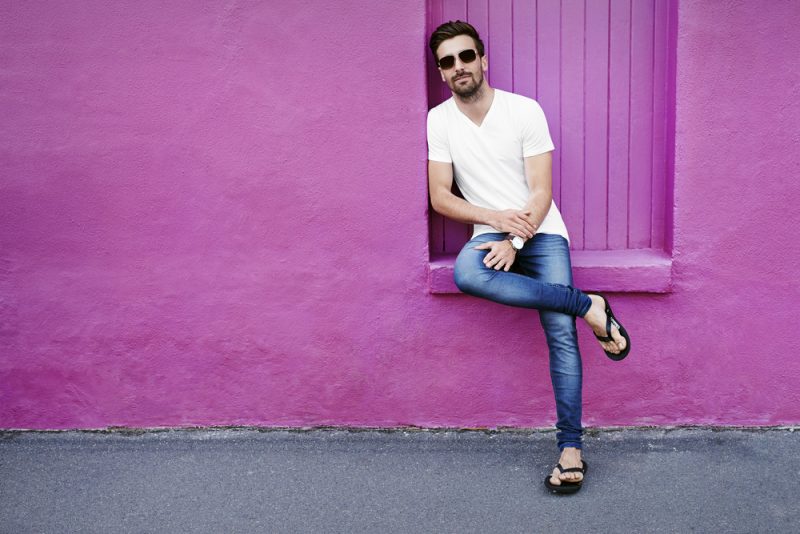 There is more to flip-flops than people care to think. Haven't you wondered why flip-flop injuries are rising? Well, it's because many of these footwear buyers don't know the best ways to save their feet when wearing these sandals. Today, you find brands making all kinds of Custom Flip-flops for their users. However, it is essential that even as you order for your custom flops, you also ensure that they are safe and feel comfortable on your feet.
Flip-flops rock. Nothing could be truer. After all, they help keep your feet cool and are very easy to throw on. Not to mention, flops also come in a zillion styles and colors. It'll be very difficult not to find flip-flops that you love.
However, amidst all the beauty of flops, they can also be pretty terrible for your feet. And this is a factor that you must also consider when buying your new flops. Things can always go south pretty quickly if you don't know how to wear your sandals. Or misuse them. If you take note of all the shoe-related injuries that grace the emergency rooms, you will be hard-pressed to find that a good percentage is associated with flops.
Flip-flops help to provide a significant amount of protection for your feet's bottoms. That's about it. These sandals don't provide any heel or arch support. You have to grip them using your toes to keep them on. So, wearing them for extended periods or activities can result in many different problems.
Ever wonder why you get blisters from after wearing flops? Or even bacteria, shooting pains, hammertoe issues, viral infections, athlete's foot, bunion exacerbation, or even lack of arch support. These are just a few of the health-related issues that can result from using flip-flops. Studies have also found flip-flops to change the way their wearers actually walk. In severe cases, this happens permanently. These are just some of the health issues that flip-flops can cause. And they can, over time, wreak havoc on other parts of your body as well. Shortly, you start to notice other distinct and noticeable effects like the wearer's posture and even gait.
Consider the activity
The is, perhaps, the most crucial factor that you have to consider when buying or even wearing your flops. However, you find that some wearers neglect to factor in this option entirely. And that's where all the problems start.
Flops are fine for short-term use. But even so, you also need to ensure that the flops you buy have a cushioned sole and at least some arch support. If not, then you might want to go for the Custom Flip-flops that have these features. Flip-flops are great for the beach, in the shower, locker rooms, swimming pools and other short trips like heading to the store.
Never wear flip-flops for running, walking for long distances, playing sports or standing for a long time. Instead, you would rather use sandals for these activities. However, even these aren't as supportive as running shoes would be if you plan to be active.
So, ensure you know the activity that you plan on wearing your flip-flops. If it isn't conducive or isn't comfortable, then refrain from wearing them.
Never drive and flip-flop
This is another super bad idea. You would have to be out of your wits to even think of doing such a thing. Most flip-flops don't have firm grips on their soles. There is also the possibility that your flops may slip off your feet when driving and get stuck under your gas or brake pedal. You can only imagine what might happen then.
Driving shoes need to be sturdy and secure. And flip-flops are a complete opposite of those features. So, if you aren't worried about your safety, go on ahead. However, you also need to remember that there are other people on the road as well. And you risk their lives as well by driving while wearing flip-flops. The dangers can be much graver than you imagine.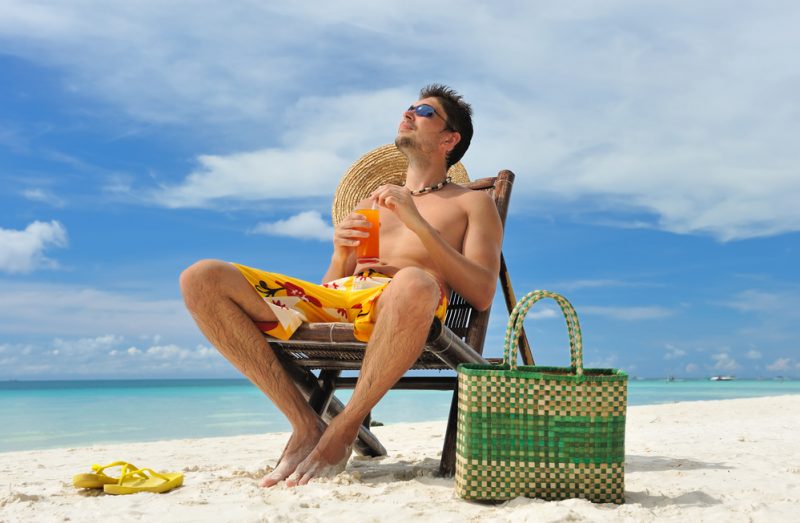 Look where you're going
As you may have realized, flip-flops offer little to no protection at all. Your feet will be more vulnerable to broken glass or other hazardous sidewalk debris that you might step on or bump into as you walk. Flops don't give your feet any cover. This leaves you with no choice but to keep your eyes on where you step. You must always stay alert. Not unless you don't care about your feet that much.
Buy leather flip-flops, if possible
Various studies have found that you are less likely to get blisters in leather flip-flops. Plus, leather also gets this rustic look without breaking in too much. Your plastic sandals don't stand a chance here. You can make one single purchase at a fair price and have your flops serve you for longer.
Spend big
Let's face it. Nobody likes overspending. When you see a perfectly 'ok' plastic flip-flop version sitting on the shelf, you will most likely go for it. However, the truth is that some things are worth the investment. Go for the best flip-flop at the best price while thinking about your feet and well-being.
So, unless you are shopping at an unreliable store, go for the pricier sandals. If anything, they are the ones that are more likely to provide you arch support. But then again, flip-flops aren't that much expensive shoe forms. So, if you think about the expense and compare it to the different uses you can get out of them, you would think to invest appropriately in them.
Final thoughts
Flip-flops are beautiful footwear. And if you happen to find ones that appeal to your style, your feet can look coolest in your block. However, you must also not forget to consider other factors such as size, price, material, and activity when choosing your flip-flops. But even with these, you must also remember to handle your flip-flops appropriately and use them for their purpose. That is if you don't intend to get injured wearing them.