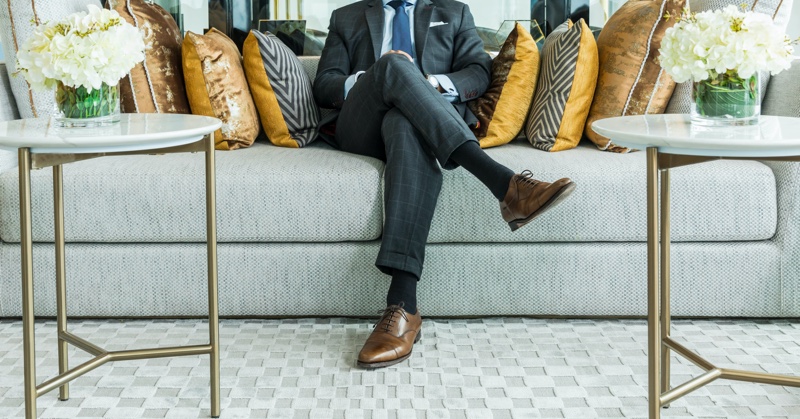 Sectional sofas don't seem to go out of trend any time soon as they are all-in-one. They not only provide a unique look to the interior but also a large seating area without taking up too much space. They are ideal for lounging in as well after a strenuous day. However, the way you style a sectional can set the entire tone of your living room, and if not done right, you will be ultimately blaming the "ugly" sectional for it. From getting the perfect couch covers for sectionals to decorating the surroundings the right way, we have jotted down the best ideas and tips to style a sectional. Read below!
Add Throw Pillows
You should aim to add six to seven throw pillows to a large sectional sofa and make sure you don't go overboard as it will give a cluttered and sloppy look. You can place two pillows in each corner and two in the middle as well for added comfort and elegance.
If you have a neutral-colored sectional, it's better to place bright-colored pillows to add a pop of color, whereas, patterns are ideal for adding texture to a plain sofa cover regardless of the hues. For bright-colored sectionals, go for neutral colors to "neutralize" the look.
In regards to the size of pillows, you can use a mix of 24 x 24, 20 x 20, and 18 x 18 pillows along with lumbar size pillows. Just make sure to maintain a fine balance between them.
Drape a Throw Blanket
The kind of fabric you choose for your throw blanket will determine its look. If you want a fuzzy look, you can go for a wool blanket and it will also be great for you to curl up with during those chilled winter nights. Otherwise cotton and knit are amazing options too.
You should also try to balance the color theme of the entire sectional by choosing the right color for your throw blanket. If your sectional is in the shades of nude, opt for a bright color and vice versa.
It's best to drape a throw blanket on the chaise lounge of the sectional and if you want to make your space look cozier you can add another one on the other corner of the sectional.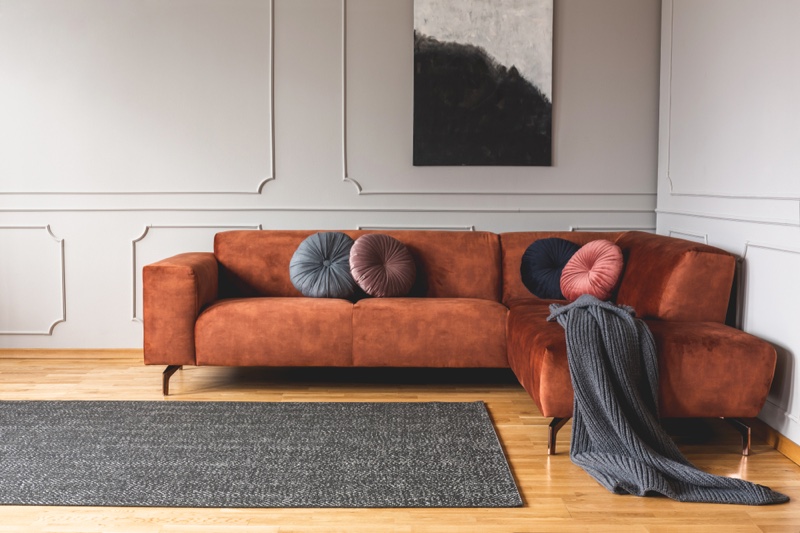 Lay Out a Rug
It's not only about styling a sectional, the way you decorate its surroundings can make it stand out as well. Laying out a rug can house most of your furniture items in the living room. It can also add an extra layer of comfort if the rug you opt for is soft enough.
You should also keep in mind that the rug should cover the entire seating area, otherwise it will make the sectional feel off the scale. You can find a variety of patterns such as geometrical-inspired, African-style, and floral, or you can go for a simple and basic look as well.
Invest in a Coffee or Side Table
If you have a small space, it's better to invest in a side table, as it will help you keep small items organized without cluttering your living space. Otherwise, a coffee table right in front of the sectional is an amazing piece of furniture too.
You can place small flowers or pots on top of them or some magazines to give a timeless look to your sectional. A rounded side table can also help neutralize all the squares and rectangles in your sectional sofa.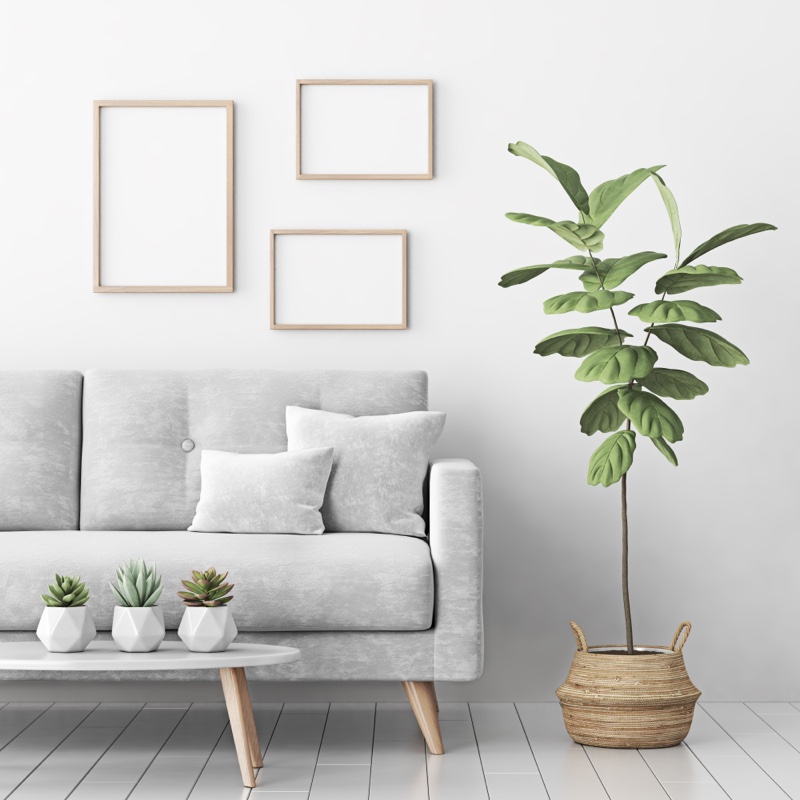 Place Plants
Placing plants at the back of your sectional sofa will add a splash of liveliness and greenery to it. Plants are also a great way to complement your sectionals. You should buy tall or medium-sized plants to ensure they are visible from the back and are able to add definition to your sofas.
If you can't look after the plants, you should invest in low-maintenance ones. They will also act as a source of filtering out toxins from the air and releasing oxygen to keep you happier and healthier.
Illuminate Your Sectionals
Lights are a great way to highlight your sectional sofas and make them stand out in a living room. In addition to this, they will brighten up your space to prevent a gloomy look.
You should invest in floor lamps that are tall enough to be easily seen from the other side of the room and to help illuminate your sofas. You can find a wide variety of sleek designs to complement your interior.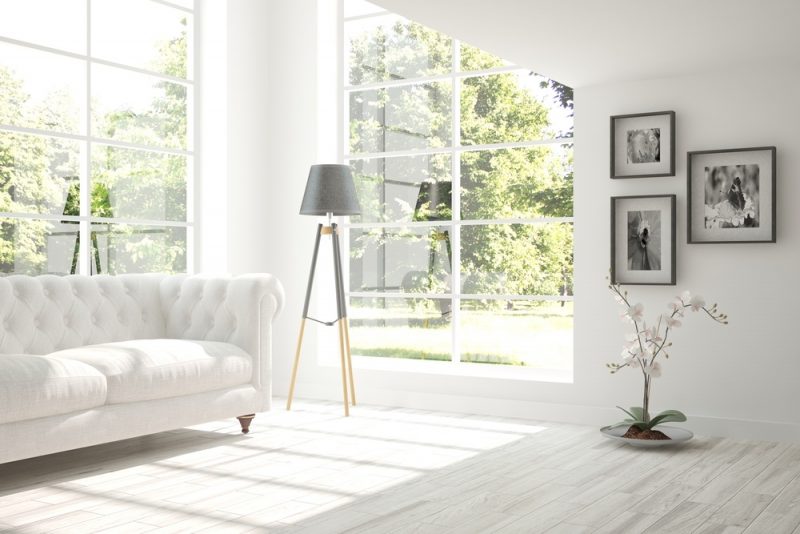 Put a Wall Art
You should buy wall art that is big enough to be easily noticed by anyone who enters the living room and putting it right above your sectional will make it the focal point of the room.
You can invest in floral wall art or the ones with geometrical shapes as these patterns will make your décor stand out as well as your sectional.