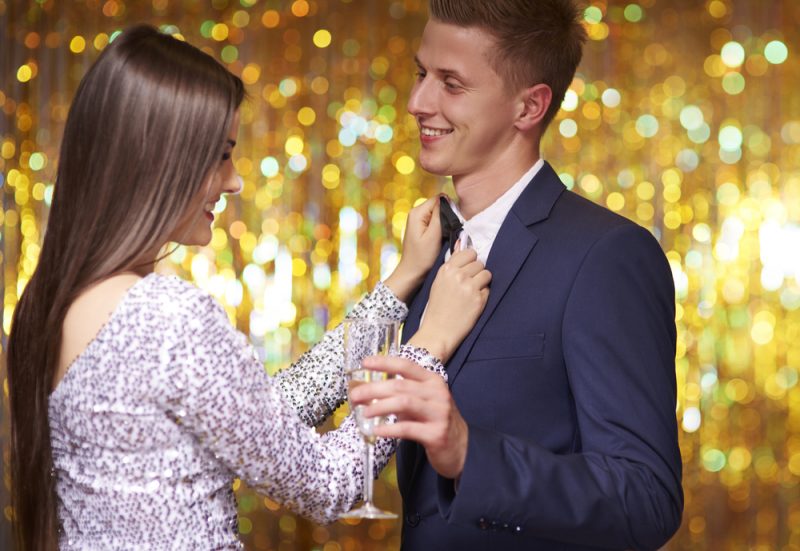 Proms are one of the most important and much-anticipated events in a teenagers life and rightly so. We all have grown up aspiring to look like our favorite celebrities and have our dream red carpet moment as photographers and lights flash in our faces. The whole idea of living a moment of glam is every teenager's dream and prom nights offer you just that moment. Moreover, prom nights are not only a glamorous pre-college party, but it also marks the end of a life that you will cherish for the rest of the years as you grow into a responsible adult.
Although the thought of prom is exciting for teenagers, the whole idea of prepping up for prom is particularly nerve-wracking. The primary reason is the hunt for the right gown or tuxedo for your prom. Suits or prom dresses are the center of attention at proms and largely affect how you look and feel overall. Therefore everyone wants to make sure they have the perfect prom attire. That being said, dressing for prom is also extremely costly.
Most people are not willing to spend $200 or more on a single dress or trendy tuxedo that you probably will not be wearing again, at least anytime soon. As a result, they have no other option but look for the ideal prom attire that is also reasonably priced, which is a tough job. Although it does sound difficult to find a perfect, gorgeous prom outfit on a budget, it is not impossible to do if you plan everything smartly. Here are a few tips to help you out in your prom hunt and find gorgeous yet cheap prom dresses or tuxes.
Start Early
Even people without any budget issues find it difficult to find a good gown or tux in a short time. That is partly because getting the perfect outfit is tricky business and it is important that everything from the fabric to the fit is perfect in every way. When you add the budget constraint to the problem, it becomes much more complicated. Starting your prom preparation will give you a breather and will allow you to figure out your options easily. Having extra time on your hands means that even if you are unable to find the right fit off the rack, you have enough time to get alterations done or to get a customized look done for you entirely from scratch.
Decide Your Budget
It is very important to determine the budget you wish to allocate on your suit or dress. This will not only help to make sure that you do not end up buying something beyond your affordability but will also save your time and energy by narrowing down your options. Remember that your prom expenses will include a lot of other things besides your outfit. Therefore make sure you do not end up allocating your entire budget to your clothes alone. When defining your budget, it would be a good idea to do some prior market research to know the average prices. This will help to make sure that your budget is realistic and you will not end up with sticker shock when you walk into a store.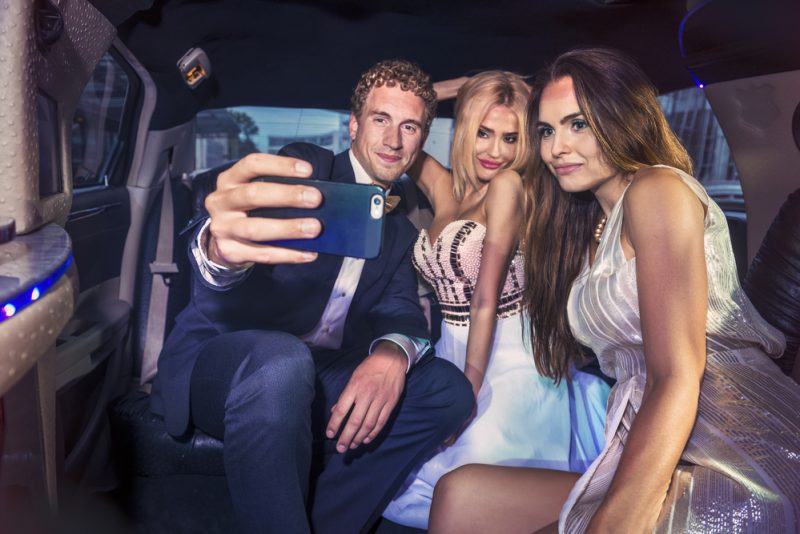 Where to Shop From?
Once you have your budget defined, start looking for clothes in stores that have collections that fit your budget. Stores such as Macy's and Forever21 are great places to buy moderately priced trendy gowns.  You can pick up a sharp tuxedo in a fantastic color or print from places like Topman and ASOS. If you are expecting any seasonal sales or promotions to start anytime soon, you might want to check out more luxurious stores to get high-end dresses at lower prices. Another good idea is to look for online stores such as JJ's House. Online stores often offer better prices compared to physical stores. That being said, when shopping online make sure you keep enough buffer time to allow for any refund and exchanges just in case there is a problem with your outfit. You can also look for seamsters who can sew you a customized number at a reasonable price.
The Right Style
When picking up your prom dress or a tuxedo, it is important to know what kind of style will suit you. Someone might look like a stunner in a mermaid cut, but another person might not look as flattering in the same gown. On the other hand, a skinny-fit tuxedo may complement one guy's physique, while a regular cut may be better for a muscular jock. It is important to understand what type of styles complement your body. Pick a style that will flatter your body and make you look visually appealing instead of following the trends blindly. If you have a plump or pear-shaped body, A-line maxi gowns with light draping will look great. Avoid too much draping if you are on a skinnier side. If you have skinny legs, you might want to stick to shorter lengths. Besides your body shape, avoid wearing anything that you are not comfortable carrying. For example, if you are not used to carrying long tails or bare shoulders, avoid going for such styles. If you don't enjoy wearing suit jackets, perhaps go for an elegant waistcoat. 
The Right Fabric
It is very important to choose the right fabrics that are not only appropriate according to the weather conditions but are also in line with the dress style that you are following. For example, generally, pure silks and chiffons work best if you are going for maxi gowns. If the location if your prom has cold weather, you may want a wool suit. Alternatively, linen may work for warm weather.
Dress Code
While you might be too tempted to follow every trend under the sun, proms generally have dress codes that you are supposed to follow. Make sure your outfit complies with the dress code given out by the organizers. Remember you are a student at the end of the day so do not try to imitate those deep plunging necklines or peacock worthy tuxedos that you spotted your favorite celebrity wearing at the Met Gala. Some schools are very strict about their policies and might not even let you enter the venue if your dress code is not compliant with the rules. 
Have Trials in Advance
Once your outfit is ready, make sure you try it on and do not hang it in your closet until the last day. Advance trials will allow you to take care of any alterations that might be needed for a perfect fit.