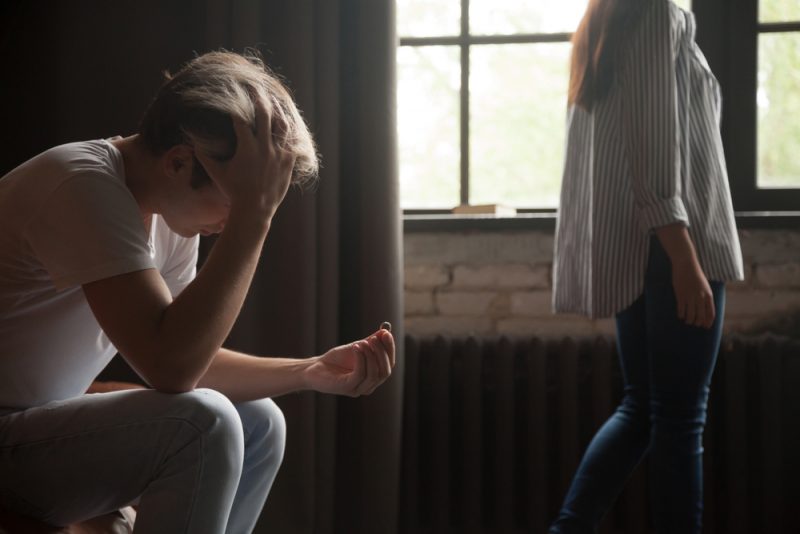 Not all wedding proposals go as planned. Even though she might have said yes, many things could change between when you popped the question and the big day itself. No one wishes to endure such a disappointment from feelings that are no longer present or a simple change of heart.
This can be even more traumatic if you are stuck holding onto an engagement ring that serves nothing more than to remind you of the past. This is why most men choose to sell their ring instead of holding onto it as a keepsake.
What are some of how you will be able to obtain a fair value? Let us take a look at a handful of basic suggestions to keep in mind and why the value of the diamond itself is the most critical factor to consider.
Patience, Prudence & Research
If you hope to sell an engagement ring, the first thing to note is that you will typically not be able to receive how much you initially paid. Like placing your car on the open market, depreciation plays an important role.
However, this does not necessarily signify that you will be left in a financial lurch. Here are some expert recommendations that will help you get the most for your financial and emotional investment:
Determine the value of the center stone, as this is the most important factor (more on this below).

If possible, try to avoid any third-party middlemen during the sales process.

Specialist diamond buyers will generally provide you with the highest price.

Be sure to obtain at least three separate appraisals before making a final decision.

Consult your local jewelry store when selling your diamond ring to get a thorough appraisal.
Similar to selling any valuable personal item, a bit of patience will go a long way.
A Quick Look at How the Value of Your Diamond Will be Determined
As mentioned previously, buyers will strongly emphasize the value of the diamond. They base their assessment around four factors:
Clarity

Cut

Color

Carat (its weight)
This is why it is a good idea to have your diamond assessed and graded by well-known firms such as the Gemological Institute of America (GIA) or the American Gem Society (AGS).
This official documentation could help you obtain a higher asking price for the ring, as it will illustrate the stone's unique qualities. Of course, diamonds with no noticeable flaws are naturally more valuable. The rock's cost is usually more relevant than the ring or type of setting that is employed.
Above all, be realistic with what you expect to receive, and do not be surprised if the engagement ring is assessed at a lower value than what you initially paid. Please feel free to refer back to the suggestions mentioned above and remember that there is always a light at the end of the tunnel.