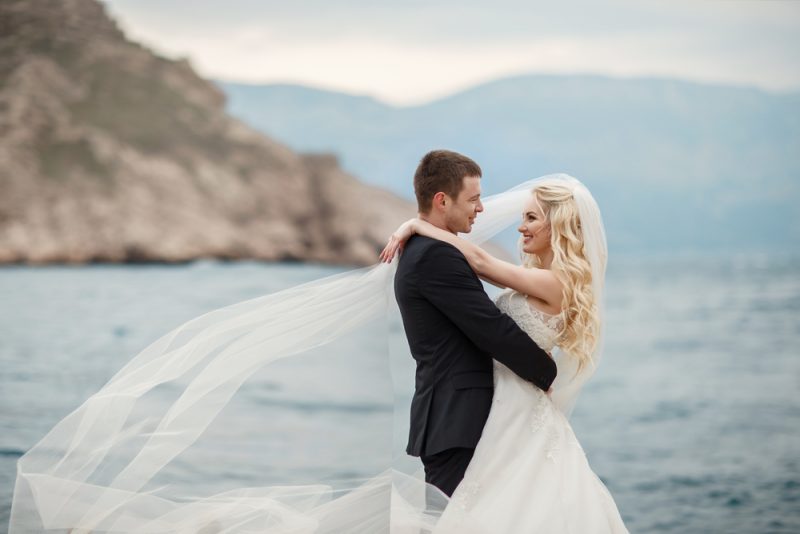 You are on this page for one of the following reasons:
You or maybe your fiancé are thinking of a beach wedding. Cheers! We will offer you some guidance regarding the ideal beach wedding attire for men.
Yours might be to choose a wedding suit as a guest at a beach wedding. You presently have an issue picking the perfect beach wedding attire. You might have some wool suits yet uncertain if they are the ideal choice. You don't have to worry anymore. This article will guide you in deciding the perfect suit for a beach wedding.
Find the Best Beach Wedding Suit for Men
Choosing the best beach wedding attire for men is not an easy task and very time-consuming. Irrespective of who needs the wedding attire, whether a wedding guest, the bride's father, or a groom, the feeling is the same. Fortunately, when you realize the basics, you are on the easy way to begin gathering your perfect wedding outfit, say from Wedding Tropics. There are a couple of selections in regards to material, but we will concentrate on linen. Linen clothing is the ideal fabric for beach wedding attire for men.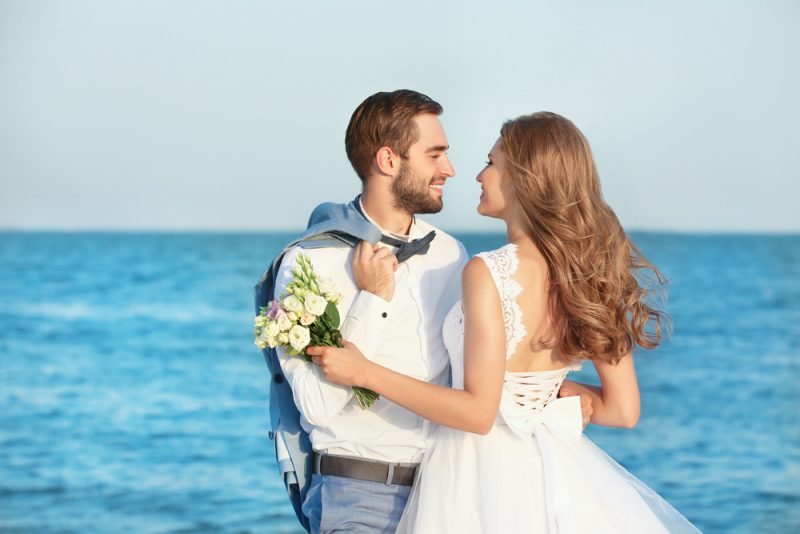 Most people choose linen as the best fabric for suits for so many good reasons. It has high quality, durable, and exceptionally breathable. Linen suits are extraordinary for summer weddings. While you find the ideal suit, you should also consider a couple of other things and other people. Find out if there is a theme for the wedding to avoid looking offbeat at the wedding.
Since the event will be held by the water, you are expected to know the right suit to wear. Once this is established, next is to consider the season of the wedding ceremony. A lighter shade of suits might be more fitting for a summer wedding ceremony. Another way to look great and comfortable is to have a waistcoat. You can always remove the blazer while you have the waistcoat on. The waistcoat is an additional piece that can also be linen.
Should You Worry About the Groomsmen?
In case you're the husband to be, you're likely in for the most work. While choosing your suit, you might also need to pick suits for your groomsmen (if you have them). You might prefer to wear similar suits with your groomsmen or separate suits from theirs. If you prefer similar suits, you might decide to choose a different color for your groomsmen. Very common is that groomsmen wear pants and shirts from the same fabric. It is possible to decide on a coordinated appearance with the bride's father. When you have settled on the fabric, color, and style, you can proceed to the last part. The last part is to decide the accessories for your suit as lapels or buttons.
Worried About Warmth?
It is not strange to get anxious about the heat. In some cases, even if the wedding happens at sunrise, temperatures might still be very high. Choosing a linen suit for beach wedding attire for men is the best choice. The fabric is very lightweight and breathable.