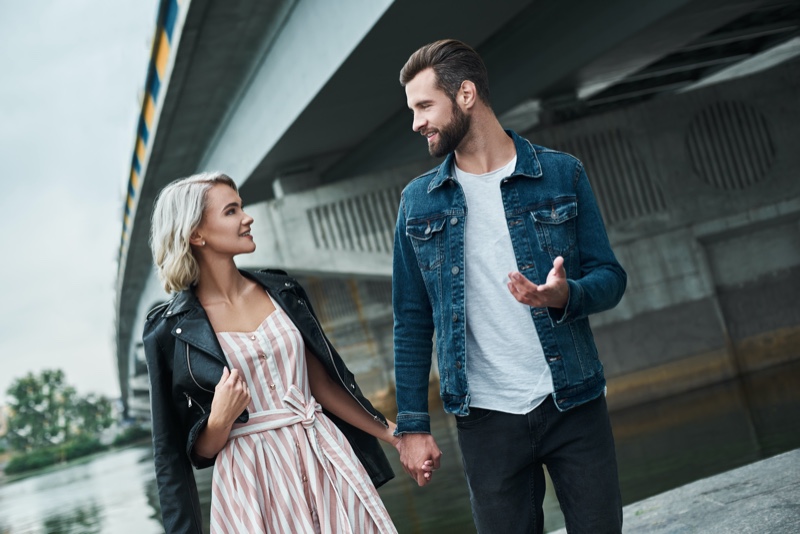 Fashion is more than just wearing fancy outfits; it communicates something bigger. When people go out on dates, they try to push themselves to make bold statements with fashion and stand out in the crowd. But it's important to remember that there's a fine line between making a bold fashion statement and looking like an absolute fashion disaster. You can't afford to let that happen when you're going out on a first date or getting to know the person you're dating better.
Remember to take safety precautions when meeting someone for the first time. According to Meet Hong Kong Singles, a dating site in Hong Kong, "First meetings are exciting, and normally are perfectly safe, but you should inform a friend or family member of your plans and when and where you're going. Also, stay sober and avoid doing anything that would impair your judgment and cause you to make a decision you could regret."
What you wear says a lot about you, so you should create a style that genuinely depicts your personality. Expressing yourself through fashion isn't about wearing the most expensive clothes, flashiest items, or rocking intense colors. It's about your vibe, how you feel, and the energy you want to convey through your dressing.
Your style should consist of pieces that resonate with your personality and make you feel like yourself. When you make the most of it, you'll be making a fashion statement that stands out to your date. Keep reading to discover ways to style yourself and shine like a true fashion star.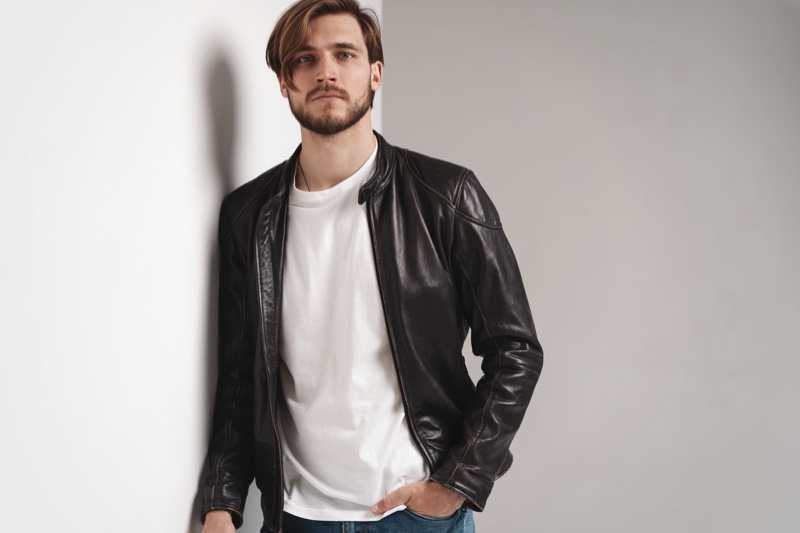 Mix It Up
Fashion is art, and art is flexible. So, you can combine different styles and create an entirely different look. Depending on the look you hope to achieve, you can combine a black leather jacket and a white t-shirt. This simple combination can give you a classic masculine look if you wear a high-quality brand that fits you perfectly.
You can also combine a dark indigo denim jacket with beige chinos. Consider matching a short-sleeved shirt with well-cut shorts if you prefer a casual look. Choose a shirt that flatters your physique without tightly hugging your chest or biceps.
If prints are your thing, you can make a fashion statement by wearing a half-sleeved printed shirt tucked into a nice pair of chinos and finished with Oxfords or brogues. Or you can wear a printed shirt on loose shorts, finished with a pair of comfy sneakers.
This look will be perfect if you're heading out to an outdoor gig or music festival with your date. By mixing up the right pieces that end up working together, you'll be making a fashion statement with an unexpected twist.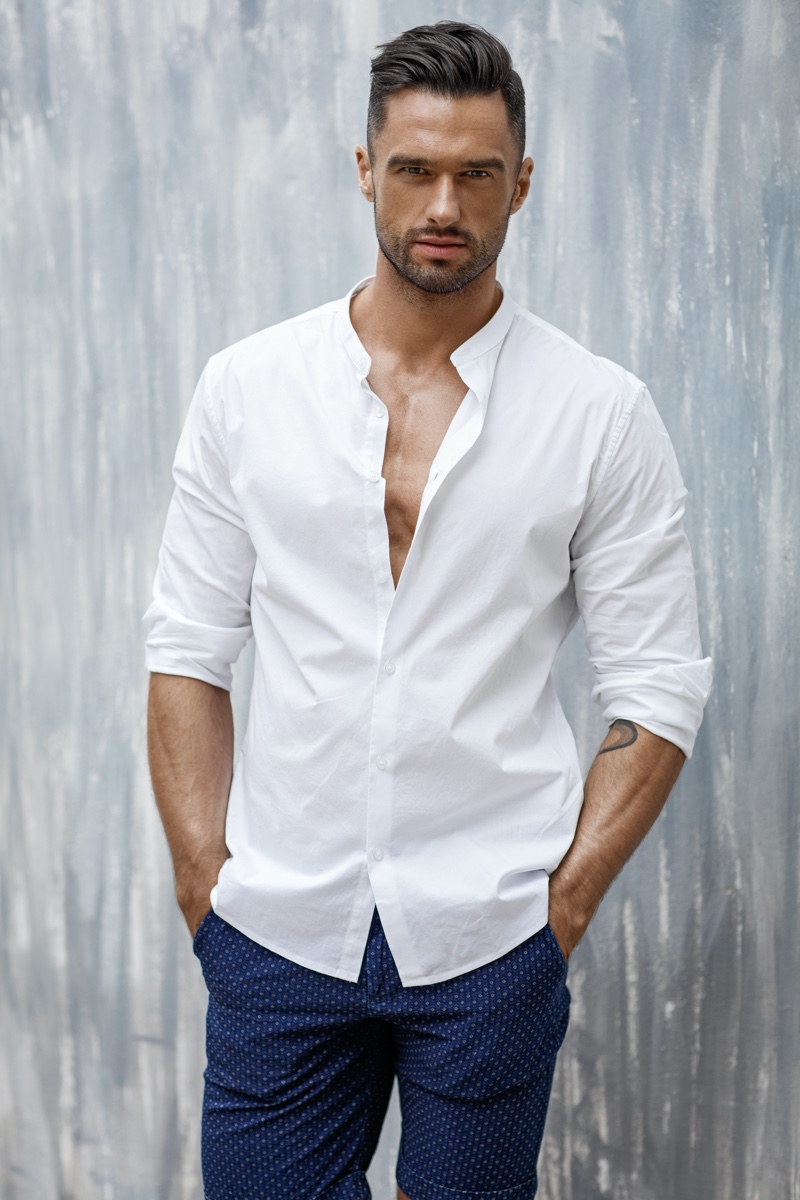 Dazzle with White
You can never go wrong with white. White shirts can instantly establish you as a fashion icon and make you look super sophisticated. When combined correctly, your charm will be irresistible.
Imagine a denim jacket layered over a white shirt. Bringing these two unbeatable classics together will practically make you stand out. Or, you can pair a sharp white shirt with clean black skinny jeans that scream perfection. If you wear these with some classic sneakers, you're good to go.
If you choose to keep things effortless, rock your white shirt on a pair of distressed jeans and white or black sneakers. But avoid going too far with the rips and pick skinny jeans over baggy ones.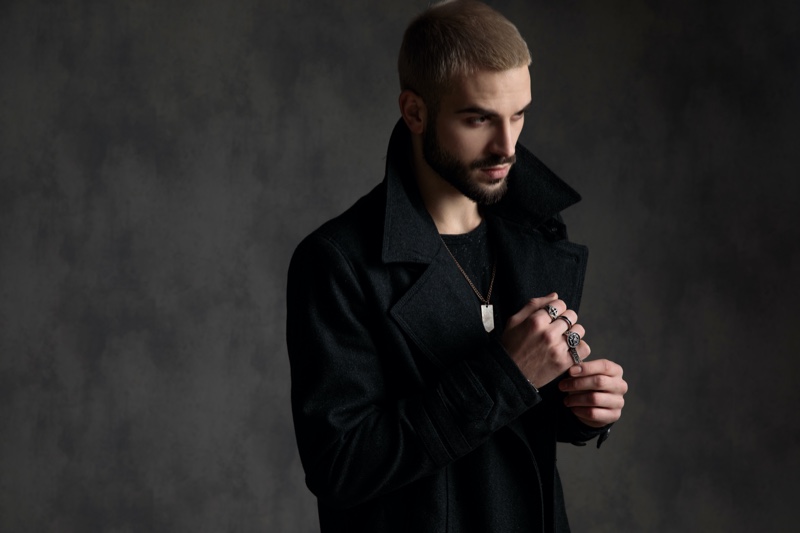 Remember to Accessorize
Various clothing accessories for men can accentuate your look and help you make an astounding fashion statement. You can wear jewelry like necklaces, rings, or bracelets. Chain or solid metal bracelets can easily showcase your personality and fashion sense. Whichever you choose, wear it confidently.
Other accessories that can enhance your style are watches and sunglasses. You can never go wrong with a nice pair of shades. Make sure the one you select matches the shape of your face and has a versatile design so you can use them on any outfit. Although you can't wear sunglasses everywhere, it would be good to carry them along if you're on a lunch date; you never know when you might need them.
Whether you prefer an automatic, mechanical, analog, or digital watch, consider choosing a watch that goes well with your outfit. For instance, you can wear a black-banded watch with a black belt or shoes or use a brown-banded watch with a brown belt. If your watch has a metal band, you can match it with a smaller piece of jewelry on your outfit, like your cufflinks.