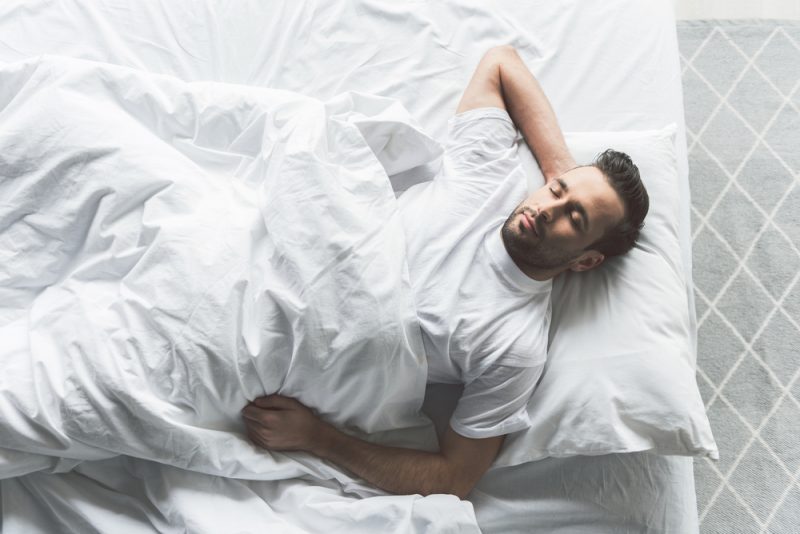 We're all worried right now, and that worry isn't exactly unfounded. The pandemic is a constant worry for all of us, and that's before we even get into the knock-on effects of COVID-19 and lockdown. Many people don't have job security anymore, everyone is worried about money, and we're not sure whether or not this second lockdown will steal our Christmases from us.
In such a climate, it can be incredibly difficult to switch off at the end of the day and get a good night's sleep. But sleep is incredibly important, now more so than ever, as it helps keep our immune systems healthy and our minds sharp and focused. But if you're struggling to nod off right now, how can you push past that worry and find comfort in the land of nod?
Consistency is key – Go to bed at the same time every night, if possible. This will help to set your body's internal clock. Setting that time is crucial, and it doesn't need to be at 10 pm or 11 pm. Set your bedtime for whenever you naturally feel tired, and try to stick to this every night. Even on weekends!
No lie-ins – Speaking of weekends, we know that they can be a wonderful opportunity to treat ourselves to a lie-in, but a heavy lie-in at the weekend will offset your internal clock. You're better off having a little mid-afternoon nap instead.
Napping – Now that we're talking about napping, let's be smart about it. Don't fall into the trap of a nap, becoming a full-blown snooze. Naps should ideally be no more than around 20 minutes.
Wear comfortable nightwear – We know that some like to sleep as nature intended, which is fine. But if you must wear pajamas, ensure they are comfortable and loose-fitting. Ladies nightwear needs to be particularly comfortable if you want to sleep well. So save the sexy stuff for the afternoon or the next morning!
Use the light to your advantage – Waking up in darkness is never ideal, so consider investing in an alarm clock that wakes you up not with just noise but with a subtle light that mirrors the light of the sun. Conversely, you should also avoid a bright screen up to an hour before bed, including television and your mobile phone!
Eat sensibly – This should go without saying, but you should really avoid caffeine, alcohol, and big meals before bedtime. Sugary food and drink should fall into that category too.
Exercise –  Finally, the one we were dreading to get to. Exercise boosts your metabolism and stimulates cortisol, so you shouldn't be doing it just before bed. A few hours before, though, is comfortably the sweet spot if you want to sleep better at night.