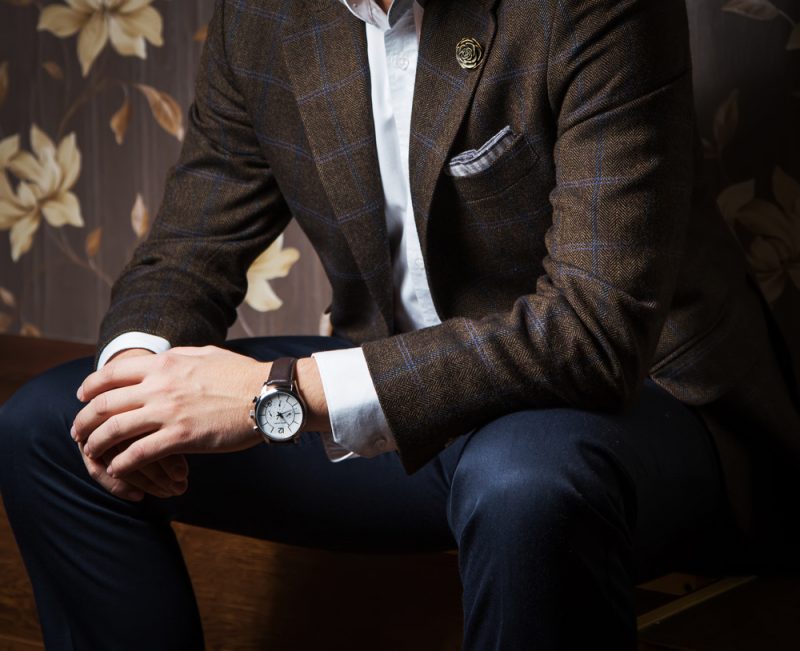 We communicate in many ways, outside of verbal messages. Besides texts and social media presence, our physical image is probably one of the most accurate indicators of who we are. That is the reason why we should take some time out of our days and think of what we are saying with our outfits. We can achieve a long way by looking sharp, clean, and, most importantly, appropriately matching the occasion. We can talk at length about what outfits go where, but we shall focus on casino attire in this article. 
A successful casino trip does not limit itself to having luck at the game table. Outfit, demeanor, and manners make a complete package that one should strive to perfect. Sure, not all places have a required dress code, or if they do, it may not apply to all the rooms or sections of the building. That is why we recommend that your first step should be doing research. Find out what the establishment requires and follow it. Always remember to be friendly to the staff and the other players, as well. Nobody is looking for trouble, and everyone is looking for a good time.
Smart Casual
Most casinos these days allow a more toned-down elegance at their tables. Smart casual encapsulates both timeless style and breathable wear. When it comes to colors, darks and nudes are the baselines, only to be spiced up with one or two colorful accessories. The upper body needs to be dressed in a shirt and blazer, while the lower part doesn't have to be matched with a dress pant. Dark wash jeans or khakis could work as well. Lay off the over-the-top accessories and opt for loafers or espadrilles when it comes to shoe-wear.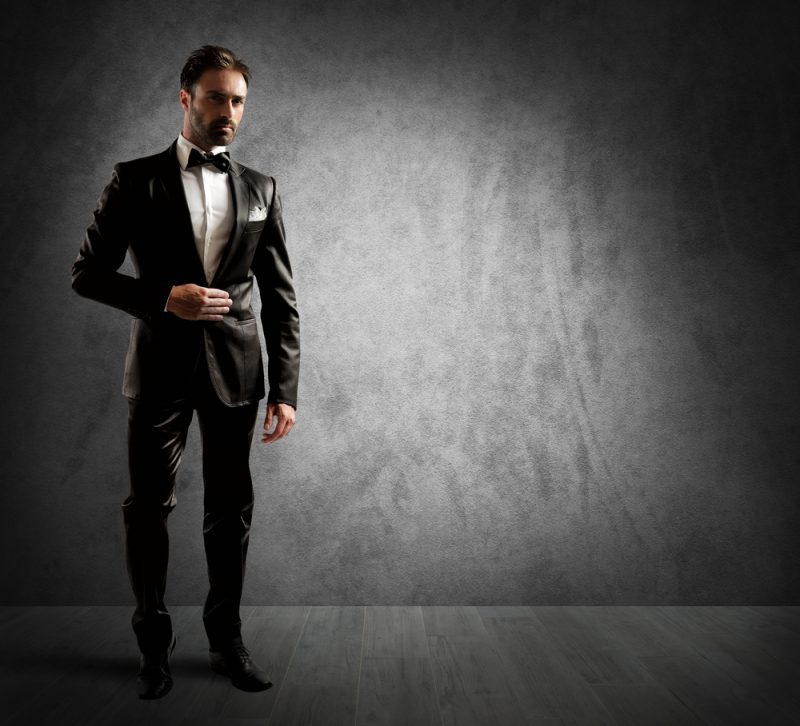 Black Tie
The other option that players shall meet often is the sharp and timeless Black Tie style, reminiscent of James Bond. The rules are much stricter here. We recommend a tux, a two-piece matching suit made up of a smoking jacket and a dress pant, in the pitch black. The safest combination with it is a crisp white shirt, a regular slim tie or bow tie, and an elegant watch. Accessories can include handkerchief and precious metal rings. Loafer or lacquer shoes are a must-have in this sequence. If you feel comfortable and have experience with this style, jackets can be switched from black to dark blue, green, or deep burgundy. 
Maybe you are not yet well versed in the casino world. There are many ways to add to your wagering experience before you set foot in a casino. The internet is your best friend in this case! There are thousands of video tutorials on YouTube that show you the best tips and strategies used by high rollers at different games. Similarly, there are informative playlists that delve deep into the history and appeal of the variety present in the gaming lobbies. If you are interested in online gambling, get a head start with selected PayPal-friendly offers!
For people who are not so well-versed when it comes to formal or semi-formal attire, things can get overwhelming. We want to remind you of the fact that half of the appeal stands in your attitude. Hence, it is vital that the clothes fit you well and that you are sitting and standing comfortably in your suits. Never disregard the power and importance of agreeable garments. After all, visiting a casino and trying out your luck is, first and foremost, a way to spend time pleasantly. Make sure that all aspects that make you feel discomfort are all taken care of!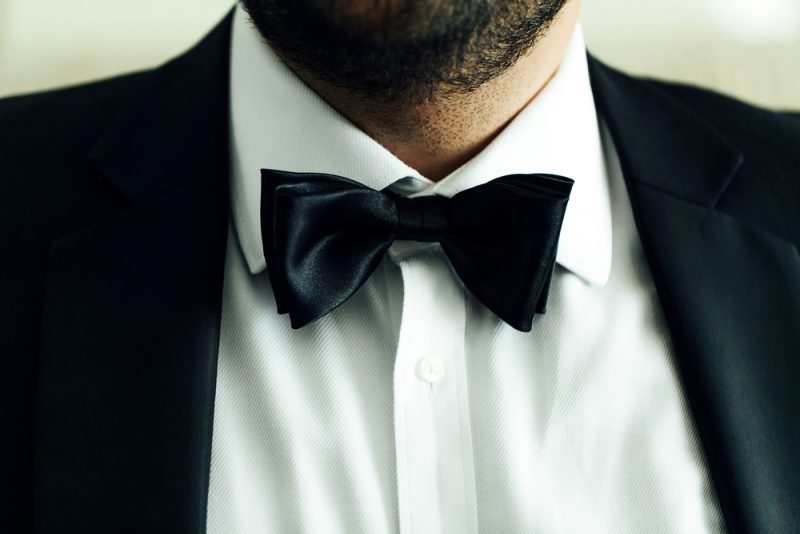 Fashion has become an industry. This way, people are now qualified to help with your shop experience when you need a hand. And no, we are not talking about specific shop assistants. Online, it is easy to find a practical style guide that may help you nail the perfect look for a particular occasion, a casino visit included. The experience usually starts with a questionnaire that aims at finding out your base-layer preferences. Then a few more questions are added to get details about the event or place you want to visit. Do not shy away from using these modern tools to your advantage!
We cannot brush over the fact that gambling is by no means a cheap hobby. Sure, there are limits to your gambling budget, and all respectable casinos will support your choice of wise spending. The same should go for your evening attire. Clothes should have a purpose, and their value should own up to their price. If you are not an avid casino-goer, but rather a sporadic visitor, do not invest too much in pieces that you will rarely wear. Try out a rental before making a permanent decision! That way, you'll have more money on the poker table then draped on your shoulders. 
As crucial as clothes are, you should not stress too much. Following a small set of rules and betting on simplicity will go a long way. What matters most when you enter a casino and decide to see what Fortune has in store for you related heavily to the games. Please gamble responsibly, and do not forget that players who stare you down are most probably bluffing, while the ones that shift in their seats a lot may have a winning hand. Oh, and bring your poker face while you are at it!