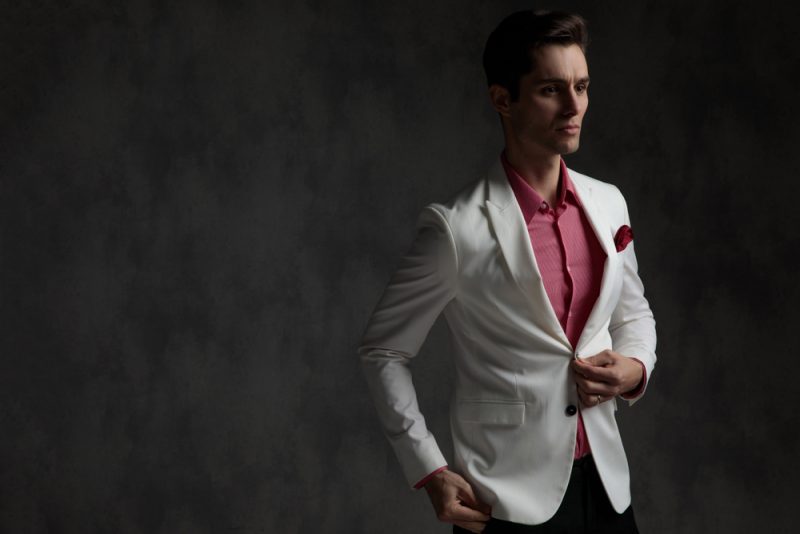 If you are a big fan of the casino classics like Ocean's Eleven, Casino, Casino Jack, 21, and The Good Thief, you've likely noticed they all have one thing in common. No, it's not that they all star great and amazing actors. It is that all the patrons really go all out when visiting casinos. Not only do they wear tuxes and suits, but they wear the best of the best. If you've never been inside a live casino before, this might lead you to believe that this is how you are supposed to dress when gambling. While there is nothing wrong with these trends and getting all dolled up, this is not always the way you have to dress when gambling. Regardless, clothes have a major impact on the way you gamble and the types of casinos you'll be allowed in. This is why it is more than important to know how to interrupt fashion in the casino world.
The Need for Gambling Fashion
When it comes right down to it, there is obviously no uniform sense of gambling fashion. This is because there are so many different casinos at different levels that cater to different clientele. For instance, you have the establishments that cater to the rich and famous. These are the ones that you've likely seen in some of the above-mentioned flicks. However, there are also those establishments that cater to the less than fortunate individuals and gamblers. Along with this, you also have riverboat casinos and what are considered hole in the wall establishments.
Whatever the situation, the dress code is obviously going to be different for each of these establishments. This is especially true now with COVID in full effect. That being said, the higher class casinos that cater to the rich and famous will have sterner dress codes. They'll likely require suits, white shirts, cuff links, and black ties. Not all of them do, but the majority will; when gambling in lower-class casinos like riverboats and hole in the wall establishments, one might be able to get away with regular attire. It depends on the establishment and its staff.
Knowing the Basic Elements
Essentially, when you consider visiting a live casino for the first time, you'll encounter all kinds of different fashion terms. Terms that likely might be self-explanatory to some but might be more difficult for others to interrupt. In addition to this, the terms and requirements might be different for men to women. Yes, this makes things even more confusing, but as long as you have a basic grasp or understanding of some of these fashion terms, you won't have a problem making sure you get accepted in the right establishments.
The White Tie Term
Before you start learning about these fashion terms, you should be aware that this whole mess can be avoided when you choose to gamble online. Gambling online with high-quality establishments like situs poker, you don't have to worry about fashion at all. While different attires will have different effects on your focus and psyche, feeling comfortable is the most important thing. If you don't feel comfortable, you won't be able to focus on the task at hand properly.
All that aside, white tie is a term that you'll encounter when visiting land-based casinos. White tie is considered one of the most formal of all casino fashion, meaning it will be the dressiest. This is the type of dress code you'd expect to encounter when gambling, where the rich and famous gamble. For men, this might mean white shirts with bow ties, evening coats, cummerbunds, and leather shoes. As a female, this could mean pantsuits with palazzo cuts and elegant evening jackets.
Black Tie Events
Black tie is another common fashion term that you'll encounter when gambling. This is simply a slightly more relaxed version of the white tie. Still, this is likely a dress code that you'll encounter when gambling where the rich and famous choose. For this type of code, several things are mandatory. These would be dark suits or tuxedos, white dress shirts, conservative ties, leather shoes, and matching socks. Women might be required to wear full-length evening gowns or cocktail dresses with suitable high hemlines.