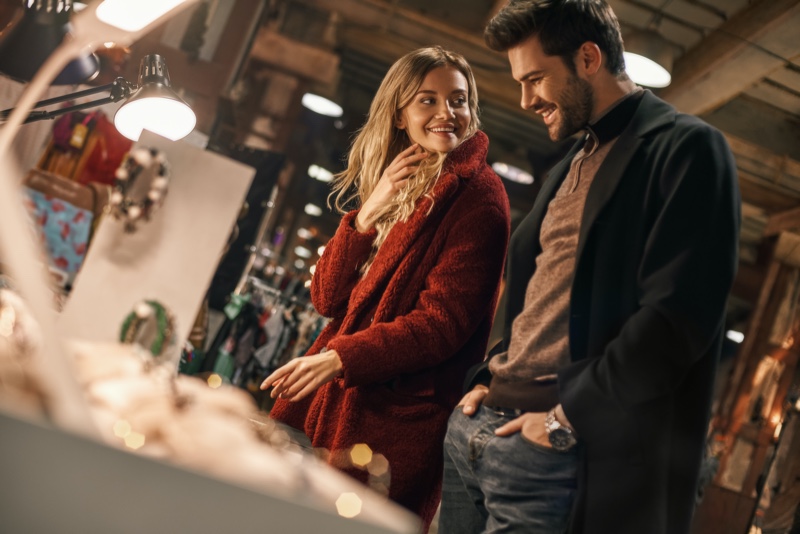 Buying a sweater or a dress for your partner is quite simple. You just need to look at the labels of the clothes hanging in the closet, and it's done! But for a ring, it's more complicated. You have been dreaming of surprising your other half by offering her a ring for some time now. Primarily, you want to propose to her without arousing her attention. The most important thing you need is the size of her finger!
Keep on reading. There are a few good ideas to measure finger size discreetly:
Find Out the Engagement Ring Size on Your Own
Buying an engagement ring can be challenging if you want it to perfectly fit your partner's finger. However, most people have difficulty understanding the ring size and how to measure it. You can find out the ring size on your own, as simple as the following ways:
Borrow one random ring from your partner's jewelry box and ask professional diamond consultants, which is the most direct way.

Enlist the help of friends and family.

If your friends and family have engaged before you, you can also borrow a ring from them and ask your partner to try it on and see how she feels. However, it seems like the riskier option.

Take a photo of any of her rings next to a ruler.

Take the ring from your partner's jewelry box, put it on a clean table, and take a photo, so you can then ask the jewelry shop staff to help you.

Ask a friend to take her 'window shopping.'

Ask your mutual friend to take your partner for lunch or dinner, and mention diamonds jewelry in the conversation randomly, so your friend can tell you her preferences. You may also stop in front of the store, do some window shopping, even go ahead and try things on so you can get to know her ring size discreetly.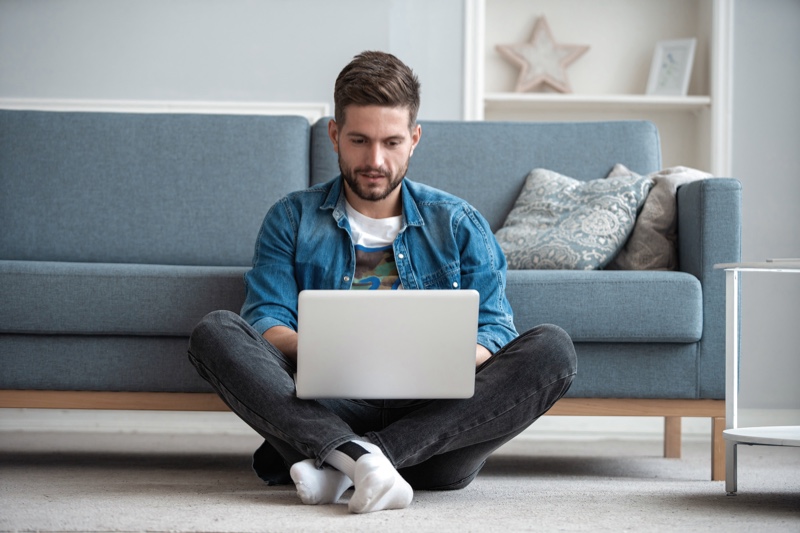 Turn to Online Jewelers for Help
Most jewelry manufacturers that offer online ring customization services can provide you with free tools and guides for measuring ring size to find the correct ring size for your partner. For example, at Sunny Eden™️, customers can order customized engagement rings, from the diamond to the ring's design. All details matter. The engagement ring is customizable, unique, and meaningful for your big day.
Use the ring size guide provided on the online jewelry shop's homepage:

Sunny Eden™️, manufacturer of lab-grown diamonds for engagements and weddings, provides a free size guide in the right corner below their homepage, and customers can download it for reference.

Consult an engagement ring expert online:

Sunny Eden™️ experts can guide you through every step and answer your questions about how to use a ring size measurement tool and any questions about the making of lab-grown diamond engagement rings.
Why Not a Bigger & More Unique Surprise? A Customized Engagement Ring from Hair
Manufacturers like California-based Sunny Eden™️ offer fancy colored diamonds made from the customers' carbon hair, grown in the laboratory, and highly customized services for the engagement ring setting design. It makes your precious engagement ring super personal, unique, and truly one-of-a-kind.
Sunny Eden™️ offers ring-setting metals such as 18K yellow gold, 18K white gold, 18K rose gold and platinum.

A welcome kit: The company provides a special welcome kit that contains all tools needed for ring size measurement and hair collection.
Other Things You May Want to Know About the Ring Size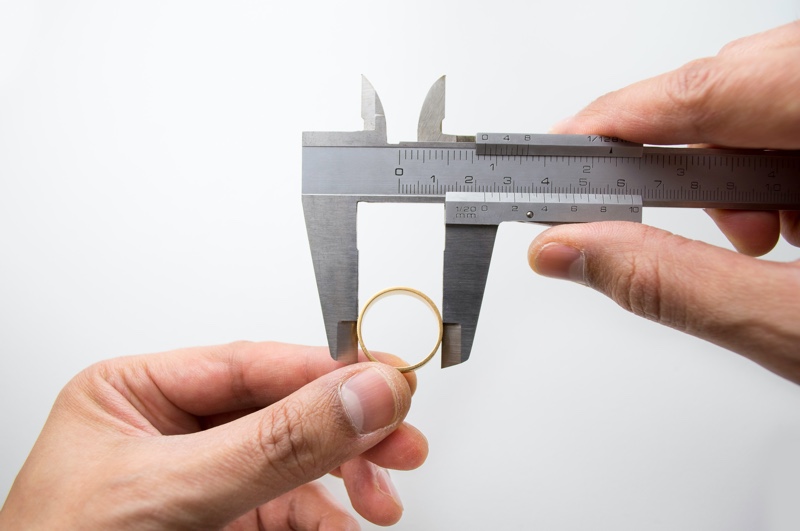 How to Measure Ring Size at Home?
It's easy to use a ruler or a soft two-sided tape to determine the ring size if you have such materials in your home. If not, cutting a piece of paper into a thin slice, shaping it into a ring shape, and using the phone measuring app to measure its length sounds like a good idea.
What is the Average Ring Size for a Woman?
The average women's ring size is 6. The average ring size for women in the U.S. is about 5-feet 4-inches, and the size 7 is the most popular. The most common range for their choice is between size 6 and size 8. You can go off these averages to determine your partner's ring size without her knowing. If she's shorter or weighs a little more, you can go up a size or two. If she's thinner and taller, maybe try a size down.
Are Men's & Women's Ring Sizes the Same?
No, the average women's ring size is 6, and the average men's ring size is 8½. The average woman's size is about 5-feet 4-inches in the U.S. Therefore, your partner's finger possibly fits with standard size, so try starting at size 5½ or 6 for women, and around a 7½, 8 for men.
What Ring Size is 17mm?
You can use the American size chart. We can see the 17mm falls between 16.9mm and 17.3mm, which is 6½ and 7 accordingly in American size.

Let's Find out Five Facts About Lab-grown Diamonds:
Lab-grown Diamonds Are Real Diamonds
Lab-grown diamonds are not imitations or fakes. Lab-grown diamonds have all the same physical, chemical, and optical properties as mined diamonds.
Certification
It is imperative to have a renowned and trustworthy agency like GIA (Gemological Institute of America) or IGI (International Gemology Institute) to verify your diamond's quality and authenticity.
CVD or HPHT Process
There are two existing processes for making lab-grown diamonds: Chemical Vapor Deposition (CVD) and High Pressure High Temperature (HPHT). People cannot identify the difference between a CVD and HPHT diamond with the naked eye.
However, to provide you with more information, the CVD process enables manufacturing companies to mass-produce lab diamonds. In contrast, the HPHT process can produce only one diamond at a time per machine, which takes longer but relates to genuine craftsmanship.
Eco-friendly
Like any mining operation, diamond mining has proved harmful to the environment. Vast amounts of earth are removed, and a lot of energy is consumed to extract diamonds from the earth. Lab-made diamonds being grown in a laboratory are considered more ethical and friendlier to the environment. It is in our best interests to save energy and protect nature.
Sustainable
Although mined diamonds are dwindling, the demand for diamonds has increased in recent years. Mined diamonds are no longer a sustainable natural resource as some of the biggest diamond mines are now empty.
So how do you fill the supply gap for consumers? This is the reason why lab-grown diamonds' popularity is on the rise. Environmentally friendlier, totally traceable, 30% more affordable, lab-diamonds are currently filling that gap and answering significant demand, be it for engagements and weddings, funeral souvenirs and memorials, or fashion purposes.
You have all the information about measuring the ring size and some good ideas for choosing a unique engagement ring. Now try to make your proposal as uniquely you and impressive as possible. Good luck!