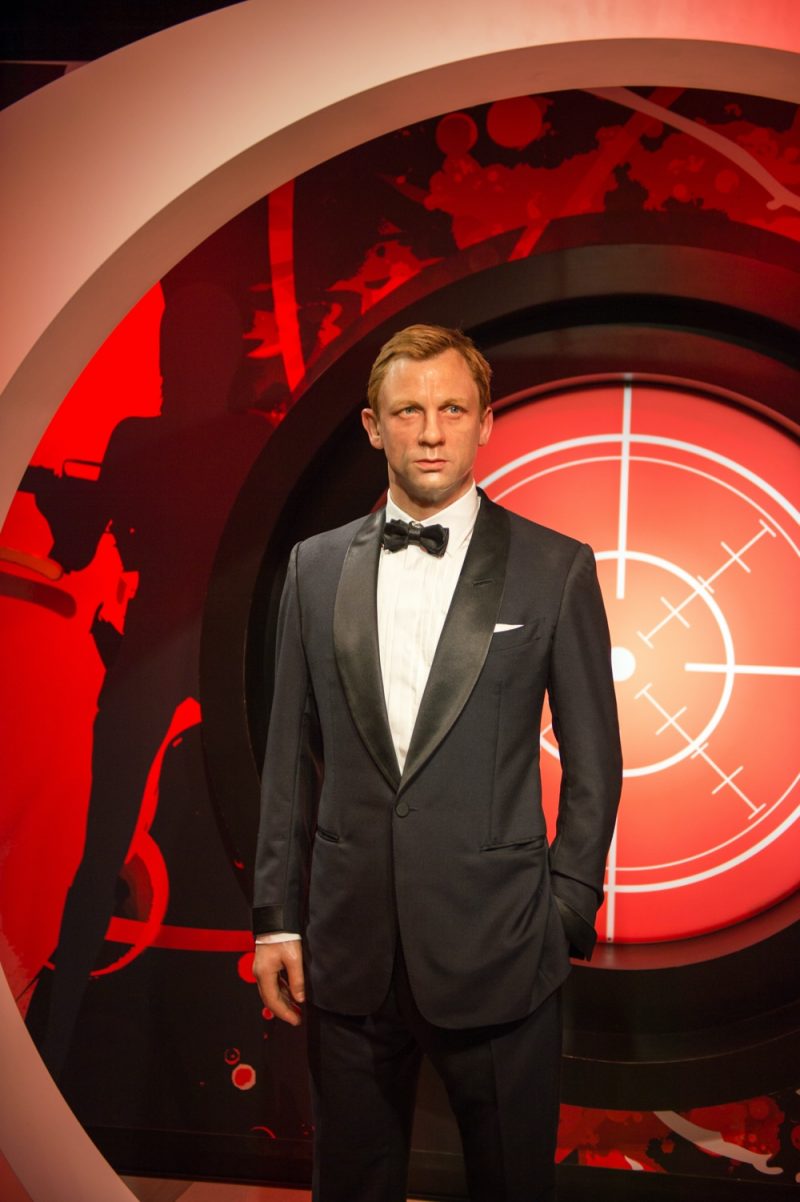 For fans of the iconic 007, men often dream of being like the famous James Bond, while women aim to date a man of the same dapper caliber. So in this article, we will examine the things that make James Bond look so attractive. Your work may not require you to wear a suit, but there's a saying that "dress for the job you want, not the one you have." So no matter what we do, there's always some room for elegance and a masculine outfit.
There were so many outstanding James Bonds throughout cinema's history, but now we will examine 007, played by Daniel Craig. The Bond character always had a great look, and he impressed every gender with his style. However, Craig's version is the closest to our society and reality, so that's why it's easy to find inspiration in him and his movies: Casino Royale, Quantum of Solace, Skyfall, and Spectre.
First of all, we will look at some helpful tips that you can follow. These will help you make these outfits your style rather than just a hanger in a clothing store.
Know the Occasion
During these movies, you can see the secret agent dress in a variety of clothes. He wears everything from a floral-print short short-sleeved shirt and classic tuxedo, a casual suit to a polo or three-piece suit with a tie.
So the first rule might always be to adapt your clothes to the occasion; this way, you will blend in easily. But that doesn't mean that you can't be classy. There is a more refined version of everything. For example, for a weekend grill party, you can wear denim shorts with a sleeveless tee or rock a polo with elegantly tailored shorts.
Know Yourself
It's always essential to have good self-knowledge. You should know what fits your body type and personality the most, and you should choose your wardrobe depending on that. That will make you more authentic and self-confident. To say an easy example here as well, there are types of men who love ties and have various types, and there are those who hate them, and they won't wear one, not even at their wedding. So even if something looks good on someone, but you can't see yourself in those clothes, it's not a problem. You should develop your style.
One thing to keep in mind: "Not the clothes wear you, but you wear clothes." So think about an outfit as a way of self-expression, don't try to change yourself by having clothes you don't feel comfortable in. This is applied to styles, colors, patterns, everything. And now, let's go over Daniel Craig's style as James Bond and how he sports casual, formal, and elegant style:
Casual Style
If you watch his movies, you will see that he sometimes wears a casual style, not just suits. But for Bond, relaxed looks have to be as tasteful as a suit. He wears polos, not t-shirts. Also, he prefers an elegant pant in his free time rather than denim jeans.
However, if your body type is not made for polos, you can choose shirts instead, or grab a jacket on top of it to complete your outfit. As you may see, the agent does that often in his free time. The fact that you keep your tee or polo tucked into your pants or wear them outside is something you have to decide. Knowing that if you keep inside, you will be more elegant. You can finish your look with a leather belt. The most used colors for belts in this style are black, navy, and tan.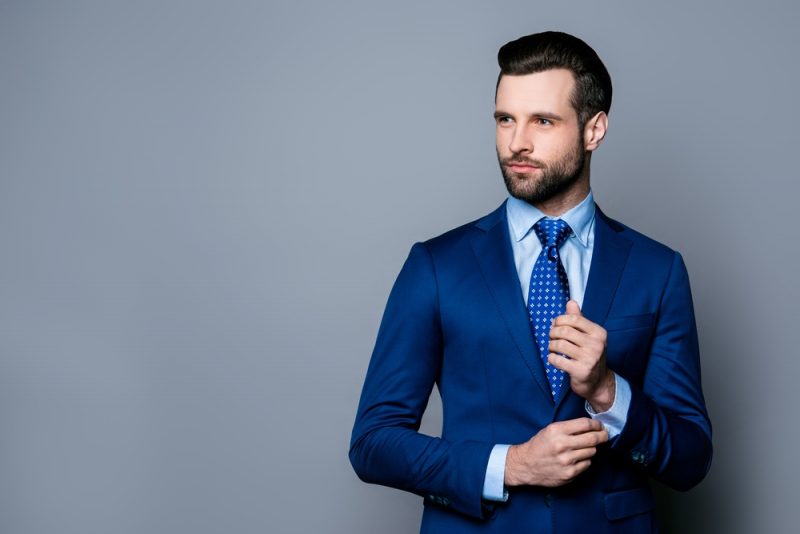 Formal Style
This is perhaps Bond's most used style. You can see him wear a suit in two styles, with a tie and without. He uses the tie version when he has important meetings and tasks and goes sans tie in his free time. When James Bond wears a suit, you can observe a few things. He dons a well-tailored suit by Tom Ford; you never see him wear a skinny tie, and he always wears a pocket square that matches his shirt.
He usually goes with the colors grey, blue, and navy for his suits, and the tie also has a dark color, which always matches the suit, but it's never the same color with the suit.
Elegant Style
It's not quite a James Bond-style overview without mentioning his iconic tuxedo and penchant for formal parties or casino gatherings. There is not much to say about this elegant or black tie outfit. There are some general rules, but overall this one has to be as simple as possible. When you wear a tuxedo, the last thing you want is to show out.
Usually, these kinds of suits are worn at fancy night parties, weddings, or casinos. Nowadays, it's not required to wear a tuxedo or any form of elegant style at casinos. So you can play a blackjack game in anything you want. But there are still some casinos that require a formal outfit in their properties. Other than this, you can wear a tuxedo at a wedding or a nice evening party.
Accessories
Accessories are not only for women. You can see James Bond consistently wear two accessories: a nice watch and a pair of sunglasses. He goes with a metal-band watch and pilot-like sunglasses. Just like the clothes, these should be suitable for you, so don't copy-paste his style. But a watch and sunglasses are something that every man should invest in to have at least one excellent pair.