Finding a job, as challenging as it can be, gets even more troubling when you, as the prospective candidate, start double-guessing the universal question of what to wear for the interview. Be as it may, everybody knows how nerve-wracking discussions can become. Then there is also the question of maintaining a balance between attire and presentation.
When attending an interview, whether in person or through a video conference, you want to present yourself in the best way possible. You are considered a very high potential candidate if you are a graduate or postgraduate from any highly acclaimed university. In such circumstances, it becomes all the more critical for you to dress up in a manner best matching your background.
Also, as a high-potential candidate applying for a job from overseas, you will need an HPI visa which will benefit you in many ways. In such circumstances, it's best to take expert guidance. All job interviews are formal meetings and discussions, irrespective of the position and role. It is, therefore, expected that the candidate wears appropriate clothes suiting the event.
Generally, for some senior positions, men are expected to wear a suit with a jacket, and women preferably a suit with a skirt or formal pants and a matching formal top. It is best to ask the recruiter or recruiting agency about the specifics of the dress code for an interview if any. There is absolutely nothing wrong with asking. It is better than getting embarrassed.
As mentioned earlier, if you are applying for a position overseas and are scheduled to travel to the UK for an interview or a job posting, then you need to seek expert guidance from an immigration lawyer in London to ensure that you have all your bases covered concerning the migration process.
Here are a few tips and guidelines on how you could dress for formal interviews:
For Men:
If wearing a suit, it should be a solid color like navy blue, dark brown, grey, or black.
The long-sleeve shirt can match the suit but should be plain without any print.
If necessary, the belt should match the overall attire and preferably be leather.
You may wear a tie if there is a stated dress code.
Matching leather shoes with dark conservatively shaded socks.
Well-groomed and well-managed hair.
Carry a case or briefcase for carrying supporting documents.
For Women:
If wearing a suit, it could be a solid color like navy blue, dark brown, grey, or black.
The suit skirt length should always be just below or just above the knees.
Matching top or blouse or long-sleeve shirt.
Suit-matching conservatively designed shoes.
Restrict yourself to wearing only relevant and as-required jewelry.
Well-groomed and professional hairstyle without any elaborate hairdo.
Stockings and pantyhose should be neutral in color, preferably skin-matching.
Lightly touched-up make-up without any bright and gaudy tones.
Well-maintained and lightly enameled nails.
Carry case or briefcase for carrying supporting documents.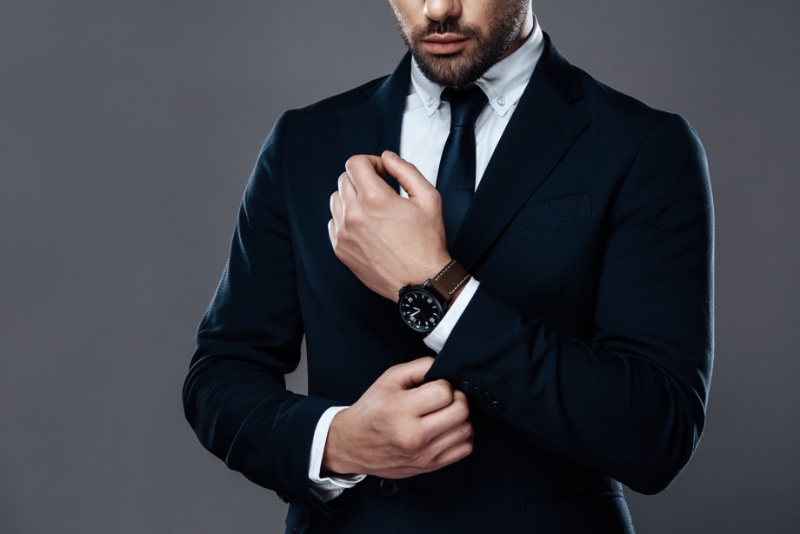 Having looked at different options and guidelines on how to dress up for formal interviews, finally, you must decide what suits you best for the specific interview considering company culture. As is said and believed, you must always dress for the job you seek and not dress as per the job you have now.
Always remember that the first impression the recruiter or interviewer has of you is just by looking at how you are dressed. The rest follows. It is this first impression that, at times, drives the entire interview. So, be sure of how you dress up.
While there is no fixed ground rule on what you should wear, and no one can tell you precisely what you must wear for an interview, it is best to remember that the vital part of the interview is still to present yourself, your qualifications, your experience and how you can make a difference to the organization.
When the interview is being conducted online and through a video conference, select screen-visible clothes with a contrasting color to the background of your setting. The purpose is to ensure that you stand out and are highlighted on screen, not in the environment. While doing so, remember to select distinct colors.
Besides the dress codes and interview preparation, remember to ensure that you follow all the relevant and appropriate mandatory and statutory processes, especially when traveling overseas for an interview or a job. Take expert guidance and help from Total Law to ensure proper compliance with all the visa and immigration process compliances.