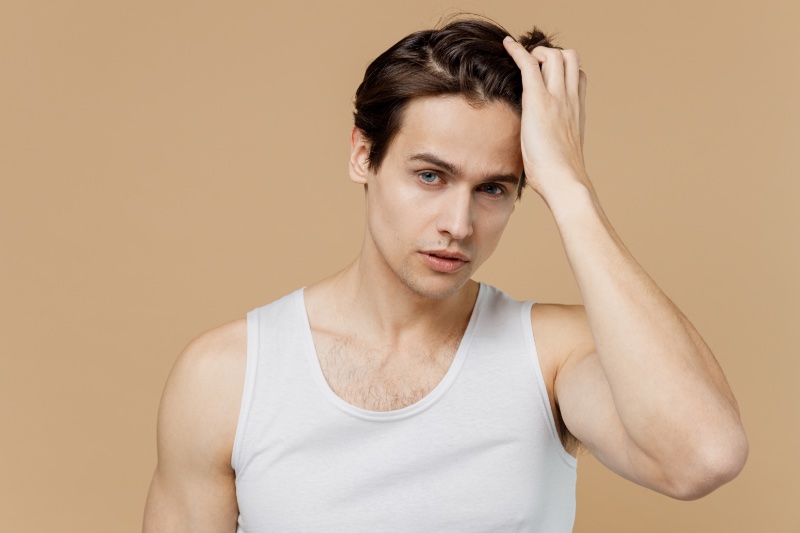 When most people think of skincare, they probably think it's something that most women do, but it's equally as crucial for men to have a solid skincare routine. There are numerous reasons for this, ranging from preventing acne to avoiding excessive oils, facial scarring, and enlarged pores.
So, what does it take to maintain an effective skincare routine? It's not as difficult as you might think. One of the most important things you can do to start getting your skincare routine going is to apply SPF, particularly if you're going to be outdoors. If you're applying chemical sunscreen, it's best to do this before applying moisturizer. For mineral sunscreens, apply after moisturizer.
You may think applying sunscreen is something you only really need to do when you go to the beach, but regularly using SPF on your skin can prevent sun damage and melanoma. A new study from Superdrug Online Doctor found that 63% of UK residents acknowledged that protecting your skin from the sun is essential, which is certainly encouraging.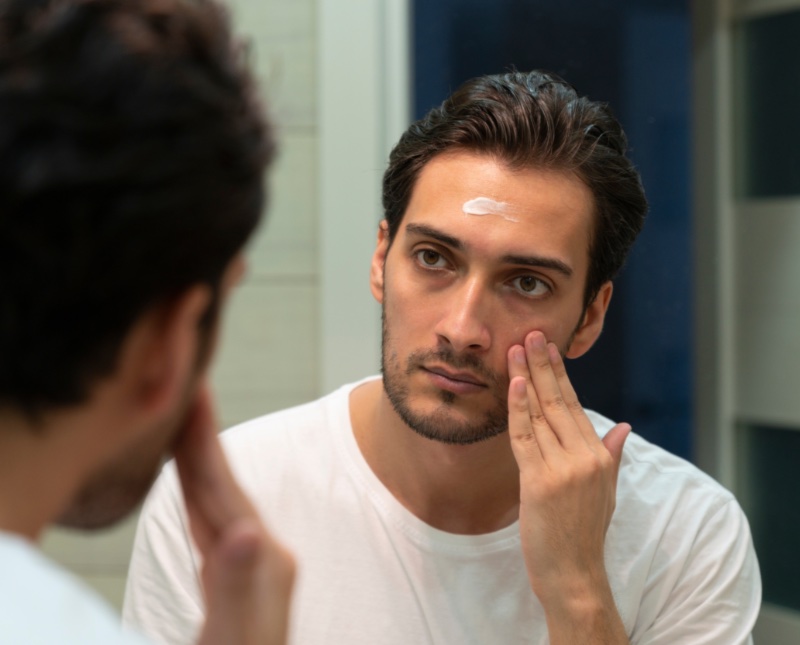 More than one-third of respondents said they were very concerned about getting a skin condition due to being in the sun without sunscreen. However, only half of the respondents in the study said they used SPF in the summer months, which is pretty concerning when you consider that one in 10 respondents admitted to suffering from 10 or more severe sunburns in their lifetime.
Using SPF as a starting point for your skincare routine can be a life-saving measure. Incorporating it into your skincare routine is a great way to ensure you're always protecting yourself from sun damage while providing your skin is healthy and looking great.
Before you apply sunscreen, though, you'll want to make sure you're washing your face. Washing daily with lukewarm water and a facial cleanser rather than a bar of soap should always be the first step.
The American Academy of Dermatology Association also advises checking your skin regularly for moles and spots that itch or bleed, as these can be warning signs of skin cancer.
Considering that the vast majority of skin cancer is treatable, checking yourself every day at the start of your skincare routine can go a long way in ensuring that you're keeping yourself as safe as possible from melanoma (the deadliest skin cancer) and other forms of the disease.
If you want to keep your skin looking healthy and young, you'll want to ensure you use a moisturizer daily on your face and body. Moisturizers reduce fine lines and make your skin look brighter.
You'll want to make sure that you check the labels, though; as each person has a different skin type, it's essential that the products you're buying are the best for you and will work effectively. People with sensitive skin should be especially wary of the ingredients in their skincare products and should stick to fragrance-free and mild products.
Ultimately, a great skincare routine can be a significant way for men to ensure their skin is young, bright, and healthy. Sticking to a daily routine might be challenging initially, but if you invest in yourself and keep up with the practice daily, you'll see results in no time. Plus, you'll be protecting yourself from skin cancer and sun damage, which everyone should be concerned with.
If you've been putting off getting your skincare routine together, now is the time. Get yourself some products that work for you, invest in an effective sunscreen, and you'll be one step closer to a great skincare regimen that will give you healthy skin.