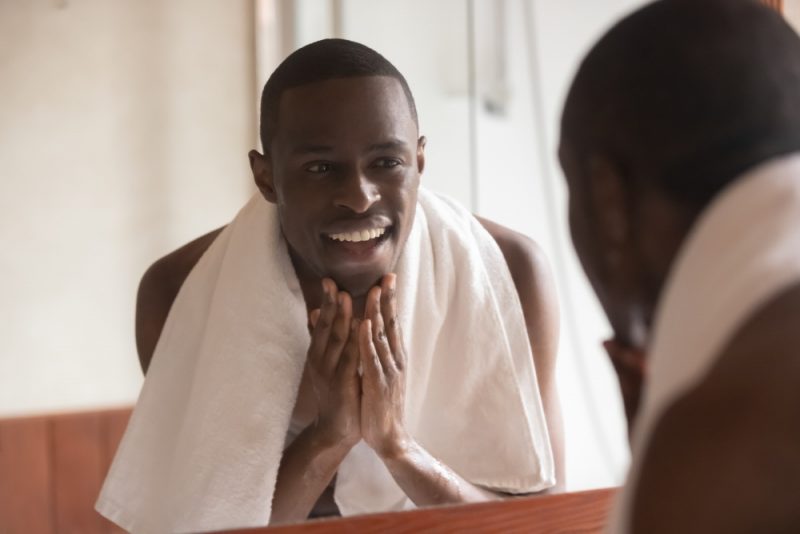 Take a few simple steps to make your grooming routine clean—without the marketing jargon, fakery, and hype. And there's not an expensive powdered mushroom or goji berry in sight. As an example, Goop! has taken over the alternative beauty world, with their treatments and ominous words. You'll find fearful references to phthalates, parabens, sulfates, and fake fragrances, alongside mind-blowingly expensive products that have absolutely no scientific reasoning or backing.
When you go to purge your medicine cabinet of all those "toxic" ingredients, you realize everything is confusing, even the natural skincare products. Long lists of ingredients are on everything, so how do you know what's safe, what's not, and what's overblown hype?
Fake Natural
Generally, there are almost no standards around the use of words such as "natural." Advertising and marketing companies know this and hope that people trust their natural-looking packaging and don't read the fine print too carefully. This greenwashing means that unless you know what you're looking for, there is no easy way to tell if something is non-toxic. You're relying on the beauty industry, which is mostly self-regulated, and they are counting on you not knowing the difference between Cetearyl alcohol (usually good) and ethyl alcohol (bad). Luckily, basic science is easy to decode, and with a bit of patience, you can build a clean skincare routine that busts the claims.

Start with the Basics
Don't start by throwing everything out and starting anew. Not only is that wildly expensive and a lot of work, but it's also terrible for the environment. As you use up your products, research, and buy natural skincare replacement items that are toxin-free.
Start with the items that sit on your skin all day; non-toxic moisturizer, deodorant, sunscreen. You'll also find some things that are easy to get replacements for—there are so many gorgeous bar soaps that replace your toxic liquid soap, and they do away with plastic packaging. Once the basics are replaced, you can start adding the natural toners, serums, and treatments.
Skincare Ingredients to Avoid
There are a few skincare ingredients that have known negative side-effects. These are well-studied and should be easy to find on an ingredients list.
Parabens
Some preservatives are used to stop the growth of microbes in your beauty products. The problem is that these mimic estrogen and have been linked to harm to organs, thyroid disruption, obesity, and some hormone-related cancers. They have also been linked to early-onset puberty. In a label, you'll find them listed as:
     

Methylparaben (E number E218)

     

Ethylparaben (E214)

     

Propylparaben (E216)

     

Butylparaben

     

Heptylparaben (E209)

     

Isobutylparaben

     

Isopropylparaben

     

Benzylparaben
Fragrances
This generic term, "fragrance" or "phthalate," can include any number of synthetic or natural chemicals, covering over 3,000 individual ingredients. They might make your product smell good, but they are linked to hormone issues, reproductive problems, obesity, breast cancers, infertility, type 2 diabetes, and cardiovascular events. Some people also suffer breathing problems from these fragrances, especially those with allergies or asthma.
Ethoxylated Agents
These sulfates, oleates, polyethylene glycols, and ceteareths are the ingredients that make your shampoo and soaps bubble. They also are often used as thickeners and softeners. There is a vast range of these, some naturally derived and some synthetic.
They are linked to a chemical called 1,4 dioxane, which is a likely human carcinogen. While they must undergo a specific process to produce this chemical and research is still spotty, it's best to avoid it until concrete evidence is presented.
Formaldehyde
Your body needs formaldehyde to survive, as it's one of the building blocks for cells. You eat it in all sorts of foods, such as pears, apples, carrots, and onions. But, when inhaled or used on the skin, it can be carcinogenic or cause breathing problems. You'll find it in Keratin treatments in salons and nail polishes. Most companies are removing formaldehyde from their formulations, but you may find it listed as:
     

Formalin

     

Methanal

     

Methanediol Formalin

     

Formic aldehyde

     

Methyl aldehyde

     

Methylene glycol

     

Methylene oxide
Refined Petroleum
Found in a range of moisturizing products such as lip balms and face creams, mineral oil sounds relatively innocuous. But it's a by-product of petrol production. Alongside environmental concerns, there are also worries that it is carcinogenic.
On the label, look out for:
     

Mineral oil

     

Petrolatum

     

Paraffin
Talc
This is something you'll find in face powders, and baby talc. It's a mineral that's made from silicon, magnesium, oxygen, and hydrogen. If not treated and purified, it can contain asbestos, which is a carcinogen.
Hydroquinone
This is found in many skin lightening products, serums, and creams. It's used to treat hyperpigmentation. It has been linked to some cancers, abnormal adrenal gland function, lowered immune response, and ochronosis.
Silica
This is an absorbent, abrasive, anti-caking ingredient that you'll find in loads of things, from oral care to skincare to makeup. While silica is a natural product, the type used in cosmetics is called amorphous silica, not crystalline silica. Crystalline silica is a human carcinogen, and it's been found in many products that it should not be in.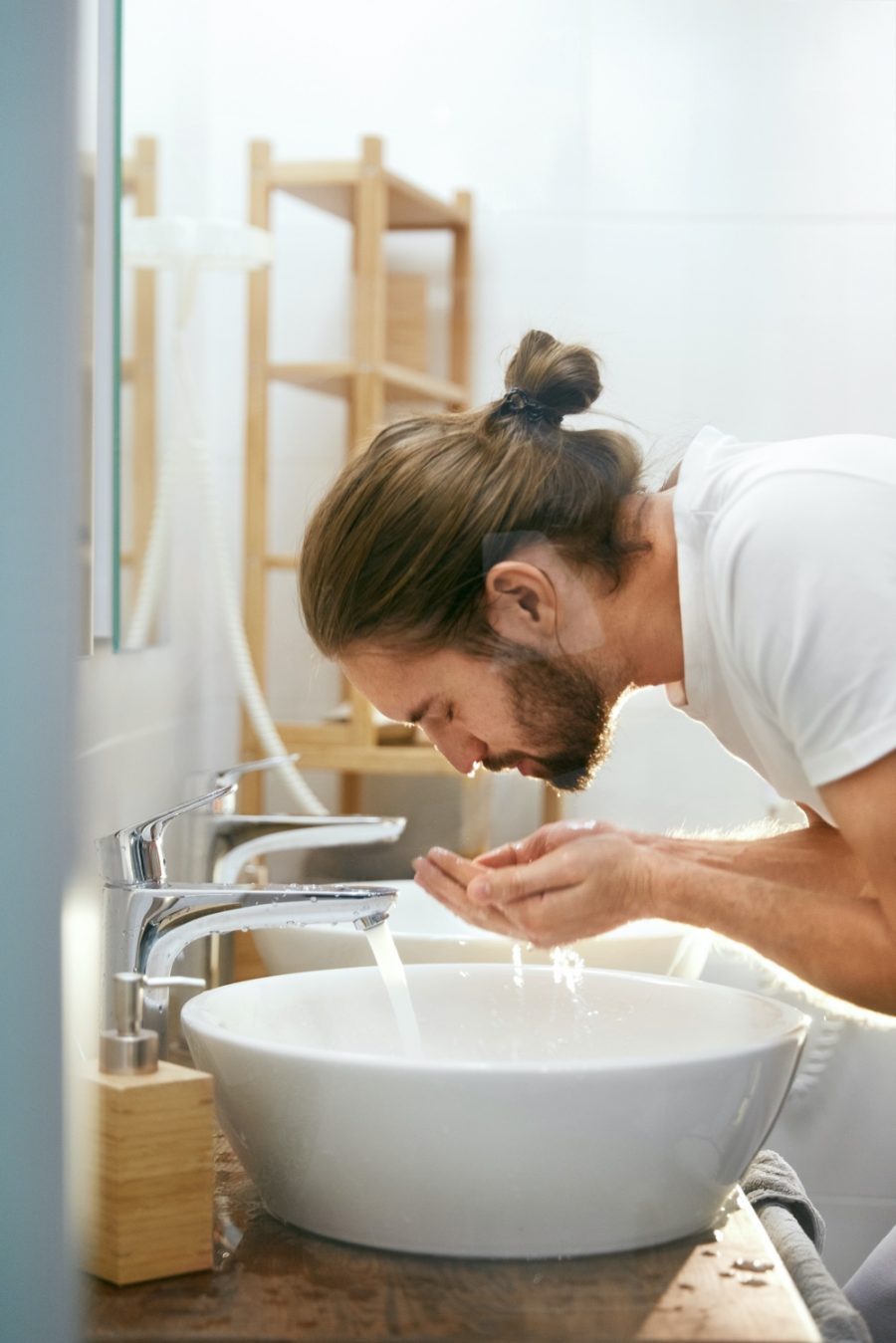 A Word to the Wise
Alongside all this dodgy labeling, there's also buzzwords everywhere. They may sound simple, but they may not mean what you think they do.
Toxic: Water is toxic. Broccoli is toxic. Anything, in a high enough dose, is toxic. So toxic and non-toxic are not black and white terms. Formaldehyde is essential to life, but inhaled, is toxic. Nontoxic on a label means that the product should not contain any ingredients that are toxic at any dose.
Sustainable: Unless this comes alongside a known, reputable certification, this means nothing. But it should indicate that the packaging and contents are not harmful to the planet in any way, including sourcing the raw materials, creating the product, and when it's disposed of.
Vegan: These products will contain no animal by-products. Everyday non-vegan products include honey, beeswax, lanolin, and tallow.
Essential oils: There is a massive market for these, with many claims relating to their uses and benefits. But they can be dangerous in any form. Certain oils can kill pets in diffusers. Skin can be highly irritated by some oils. And essential oils should never be ingested. You don't know the quality of the oil, nor the potency.