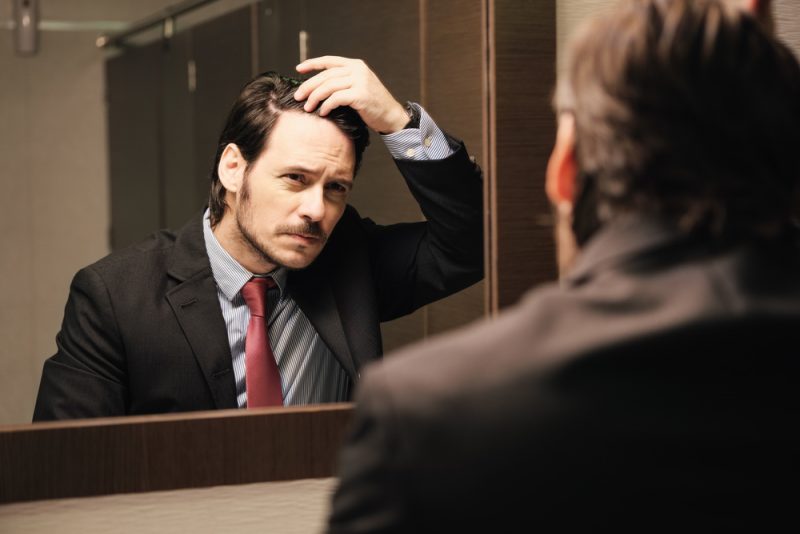 Hair loss can be shocking and cause you to take a step back and evaluate how you look. However, there are ways to combat it. 
1. Heated Hair Tools Are Not Your Friend
Your hair does not tolerate heat well. When heat is applied to the hair, the bonds in the hair strands fracture and this causes the hair to break and fall out. You can use heat on your hair, but you must do so carefully. Do not leave the curling iron or hair straightener on any section of your hair for more than ten seconds. If the appliance burns your fingers or you hear a sizzling sound, the heat is likely to set too high, and your hair is being burned. Natural hair drying is an excellent way to maintain healthy hair, and if you use styling tools, use heat-protecting sprays to lessen damage created by the hot tools. 
2. Keep Your Hairline Free
Sure, they are cute, but tight braids, cornrows, and ponytails can pull on the hairline. Any style that draws on those small hairs that create your hairline can lead to hair loss. These styles can cause stress on the delicate strands of the hairline and can cause your hair to thin or even cause hair loss. If you want to pull your hair up, use elastics that do not have any metal, such as Goody's Ouchless products. This helps keep your hair from getting tangled and consequently pulled out when taking out your ponytail. Read more on how to protect your hairline from hair loss.
3. Carefully Consider Chemical Processing
Chemical processing that is done at salons (or at home) can be harmful to your hair. Whether it is chemical bleaching, lightening, or straightening, it can damage your hair shaft, which weakens the hair, leading to its loss. The healthiest option is to stay with your natural color and style and much as you can. If you happen to be already experiencing thinning or hair loss, chemical processing will amplify the problem. If you do use chemical processing, your hair will appreciate a deep-conditioning treatment weekly.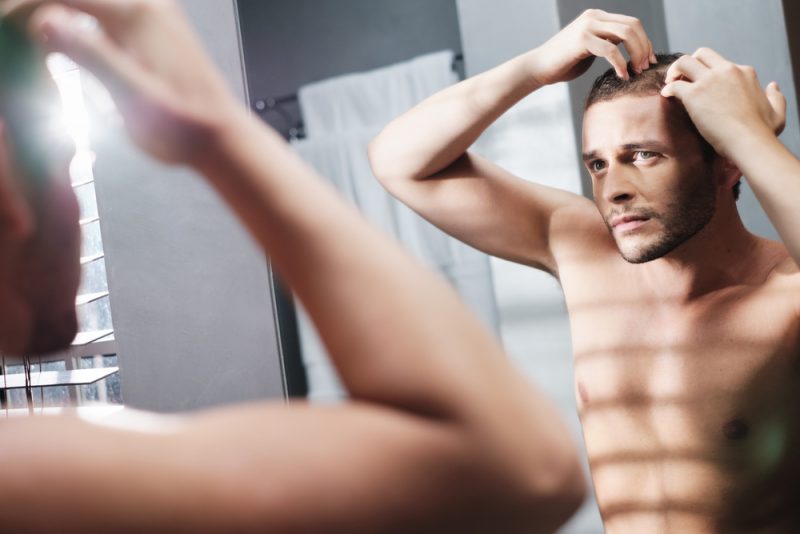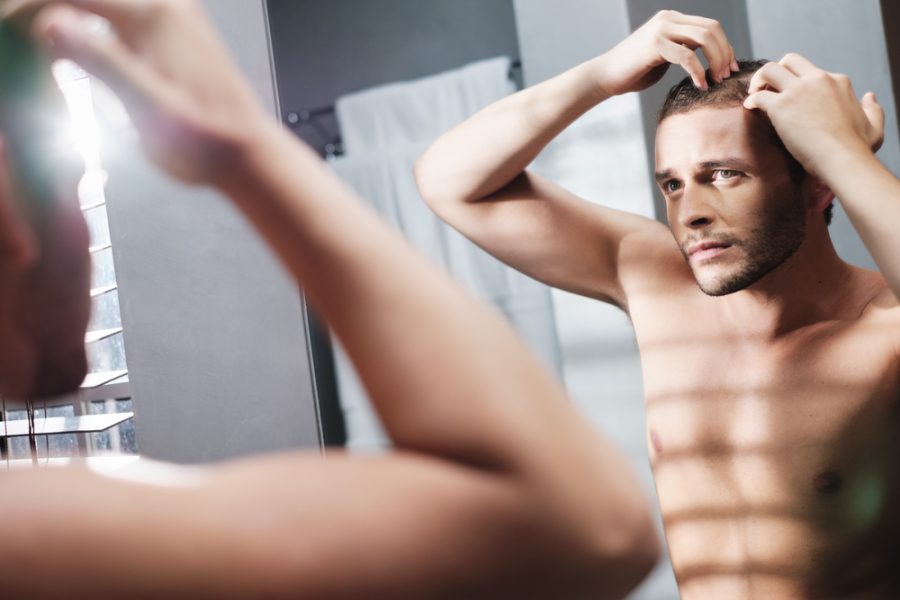 4. Visit Your Pantry
You can revitalize thinning hair by enjoying foods that contain vitamin B12, iron, and zinc. You can find these vitamins and minerals in leafy greens, lean meats, fish, beans, nuts, and more. If it is difficult for you to get the proper nutrients, you can find an excellent dietary supplement to provide your body with what your diet may be lacking. 
5. Use Hair Restoral Products
Many companies have started creating products that can help restore hair growth in women since this happens to be such a huge cosmetic concern. There are many options out there, and they include a variety of minerals and oils to help destroy any bacteria that may cause hair loss or hair breakage, help with hair growth, increase the circulation of blood to the scalp, and so much more. If you're looking to keep the hair you have looking full, check out a volumizing shampoo for men.
6. Try A Topical Medication
Rogaine's active ingredient, Minoxidil, is sold as an over-the-counter medication. It can be applied straight to the scalp in mousse or liquid form. This medication stimulates the hair follicles to promote hair regrowth as soon as six months. While six months may be a long time to see the results you desire, you can use hair thickening sprays that coat the hair to look for more volume. For a long-term solution, consider treatments such as PRP injections offered by Hair and Skin Science.