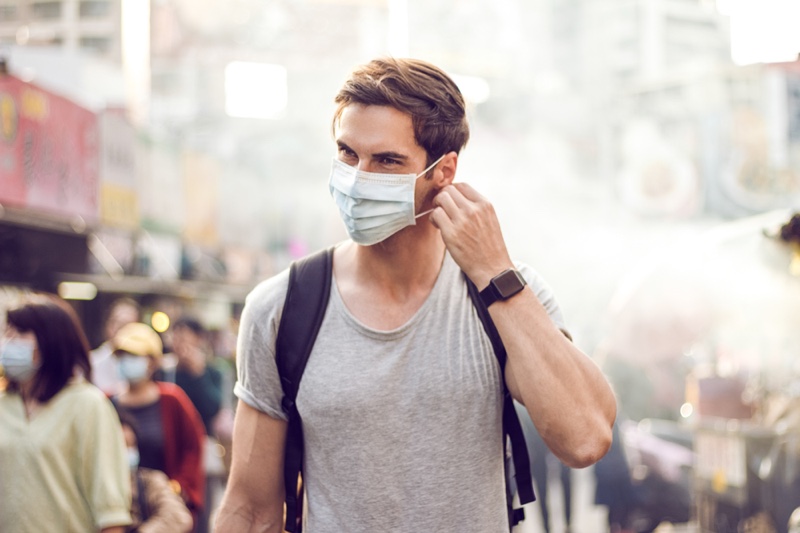 We've been hiding behind our masks for the last year and have not had to worry as much about the grooming and skincare routines we were used to wearing. (Yes, you should probably have a skincare routine) But, we're heading back into the new normal, and our masks are coming off. Cue Future's song. While this is going to make dating so much more manageable again, it also means you need to up your game as far as taking care of your skin.
Maskne
Did you suffer from acne on the areas your mask covered this last year like so many of us? You're not alone, maskne real thing, but luckily, there are plenty of ways to banish those blemishes quickly and permanently. First things first, if you're in a line of work where you have to continue wearing a mask, for the time being, it's worth it to invest in an antibacterial mask spray. A quick online search can connect you with a brand that has ingredients you trust and a scent you favor. Just spritz the inside of your mask prior to use, and make sure you continue washing your masks daily as you have been. On top of making sure your mask has that protective antibacterial layer from the spray, it's a good idea to invest in a salicylic acid serum or benzoyl peroxide cream. Using products like this lets you keep any blackheads or pimples that develop at bay and helps to heal existing ones.
Curate Your Regimen
Not all men have curated the perfect morning and nighttime skincare routines to keep their skin looking tip-top. But, if you fall into that category, there is no time like the present to start one. When you see another guy walking down the street, and you think to yourself just how good-looking he is, one of the first things you're noticing about him is probably his skin. This guy definitely has a routine of trusted beauty products that he uses to keep himself looking youthful and refreshed. So, take time to find ethically sourced products with the most natural ingredients to use on the delicate facial skin. First, you want to make sure you're cleansing twice a day to remove dirt and impurities. Next, utilize a toner to tighten and minimize pores. Then finish off with a serum or moisturizer – both if it's during a colder time of year. Finally, it would be best if you protected your under eye area both morning and night with a brightening and firming eye cream. And, don't forget to use a richer nighttime repair cream before bedtime.
Don't Sleep on Sleep
Speaking of bedtime, one of the best things you can do for your skin and overall appearance is to make sure you're getting enough shuteye. Sleeping is a beneficial and therapeutic time. Along with reducing inflammation, giving your overworked brain a break, your skin dramatically benefits from getting enough sleep. You want to aim for at least eight hours a night. Make sure you're avoiding blue light distractions at a minimum an hour before bed. It's never a bad idea to get in some romantic time (alone or with a partner) before falling asleep. It releases hormones and chemicals that promote calm and relaxation, resulting in a deeper slumber.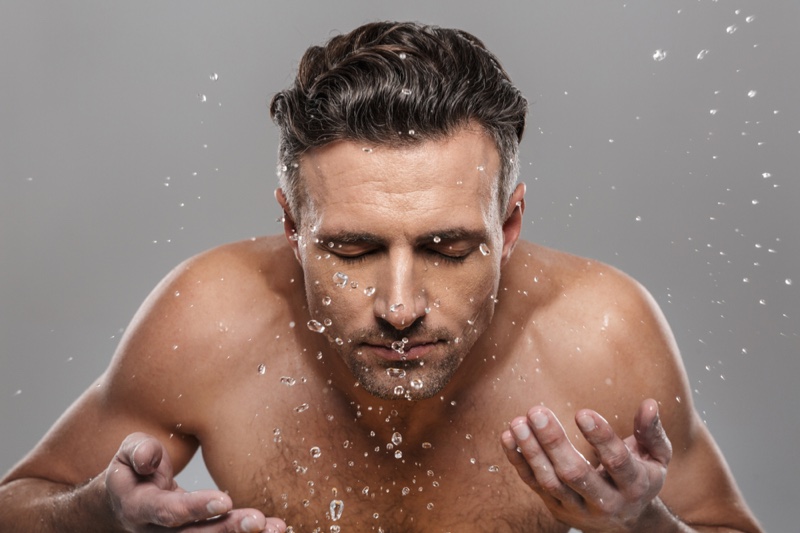 Hydration Master
You need to master the action of hydration. Water is essential to life, and with your skin being your body's largest organ, you need to nourish that organ the same way you would the rest of your body. We all know we need to be consuming at least eight glasses of water a day, but let's face it, it's summertime – we're going to the beach, hiking, biking, and just overall more active. So, with all that activity comes a lot of sweat, which means we need to be replenishing our body's hydration levels. You can also take advantage of the bounty of the summer of fresh fruit and get some extra hydration by eating healthy berries, watermelons, etc.
So there you have it, it's summer, your skin is thirsty. Make sure you're implementing these straightforward and quick tips to keep your skin and yourself looking your absolute best. Bonus, most of these boost your overall health and longevity in general.