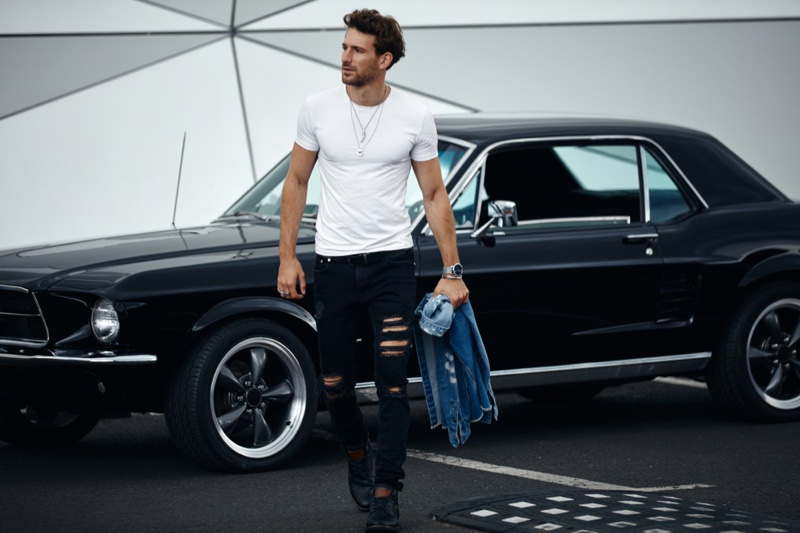 It's not just women; even men can be very picky when it comes to clothing, and why not? There are plenty of varieties of men's clothing to choose from, and that are also available to purchase at an affordable price range. One of the most used and common pieces that men worldwide wear is denim jeans and trousers.
These are comfortable, easy to wear, and suitable for every occasion. It appeals to all generations since it is the kind of style which males of every age group prefer. It also gives a fashionable look if worn nicely. Jeans are the most loved apparel for men and can be worn casually or even for a date night.
There are so many trendy jeans available in the market which are suitable for all shapes and bodies. Many men find it challenging to choose the right kind of jeans which will suit them best because of so many issues like size, color, shape, et cetera.
It's also true that a nice pair of jeans is tough to find and if you got your size perfectly, you are considered lucky. Mavi jeans have a wide variety of denim available on their site and have listed five ways to help you pick a pair of jeans that suits your personality. Let's talk about them in detail.
Body shape

is the most important feature to decide the best pair of jeans that suits your personality. Men have different shapes of the body, and everybody tries jeans as per the comfort. But it is not easy to find jeans that fit best to your body. The first thing you need to know about your body shape is whether it's Rectangle or Triangle or Trapezoid or Oval, or Inverted Triangle. Different

body shapes fit

different clothes. Identifying body shape is very necessary, and it becomes effortless to find your fit after you know about your body.
Quality and classic fits-

Not every pair of jeans provide good quality and give you an excellent fit. A cheap pair of jeans will not provide you with high quality and fittings; that's why you should always invest in quality and not in quantity while purchasing denim. Jeans last for more than a year, but it depends on the material; if it is good, it can last long. Always choose more classic and sophisticated jeans because trends don't last long, but your jeans can. Choose high rise jeans because it never goes out of style.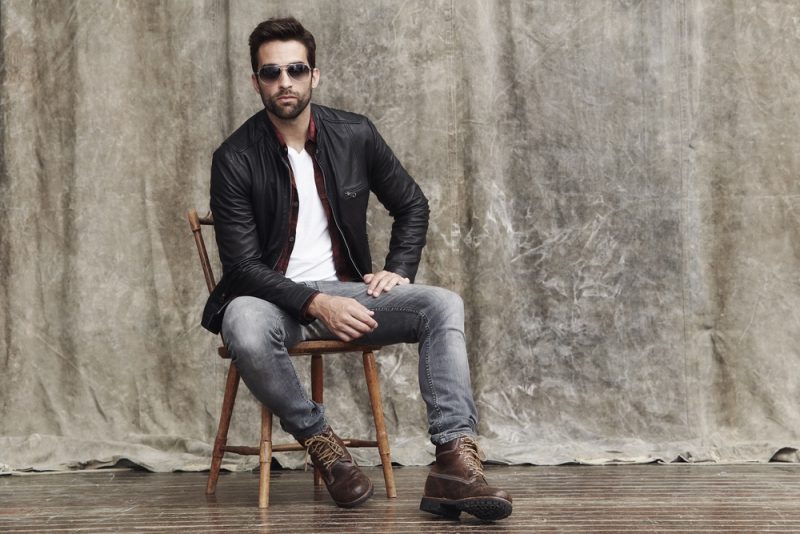 Choose different colors and washes-

Denim comes in variety, like cuts and shapes; different colors and washes are available in denim. Nothing can beat the OG blue and black denim but if you want to play with colors and look different and unique from the crowd, choose colors like red, brown, olive, et cetera. Other washes are also available in denim. Choose jeans that have a unique dye pattern as it gives a funky look and looks very lovely and trendy, but unlike the other colors, blue and black never go out of fashion and are forever going to be in style.
Jeans that complement you-

Even though there is a variety of jeans available, not every pair of jeans will suit you. Try every pair and decide which will look best on you and complements your body. For example, if you want your jeans to cover your stomach, then choose high-rise jeans and if you want your legs to look less skinny, then choose wide-leg jeans. Skinny and body-fit jeans are best for people having lean legs. Marcus jeans and jake jeans look best on people with broader body shapes.
Follow the trend-

If you frequently buy jeans, following and keeping up with the trend might be more accessible. Innovating an already ongoing trend is the new trend nowadays. Get your creativity in action and experiment with different looks and styles. Another benefit of keeping up with the trend is that you will never go out of fashion. Although you indeed need to feel confident in whatever you are wearing, you will automatically become the center of attraction.
Denim is an essential part of your wardrobe; make sure you pick the right pair for yourself!