Music is essential. For most people, at least. In every culture we come across, music has to have a part in it, may it be a force of entertainment or a means for discussion. It turns out it might even have some health benefits.
Have you ever heard people say how music helps them be more productive? Or seen a teenager blasting some on their AirPods as they study? This is because it might help when you feel stuck or cannot find the motivation to work. 
However, if you are feeling unusually down because of some other reason and your mood is not improving, try talking to a healthcare provider at Click Pharmacy.
Do Researchers Agree?
Many people may still not agree with this because, to them, listening to music as you work may be the biggest distraction. They gravitate towards songs that are lyrically heavy and find themselves singing along. A Time magazine article also stated how listening to music while working can make it difficult.
But on the other hand, we have researches stating otherwise as well. If people find a connection in the music of their choice and good mood, the chances of it helping them accomplish their immediate goals are high.
Research suggested that background music helped people become more immersed in their work, especially if their tasks were of tedious or repetitive nature. Such tasks tend to bore people, and a little music in the mix can brighten things up.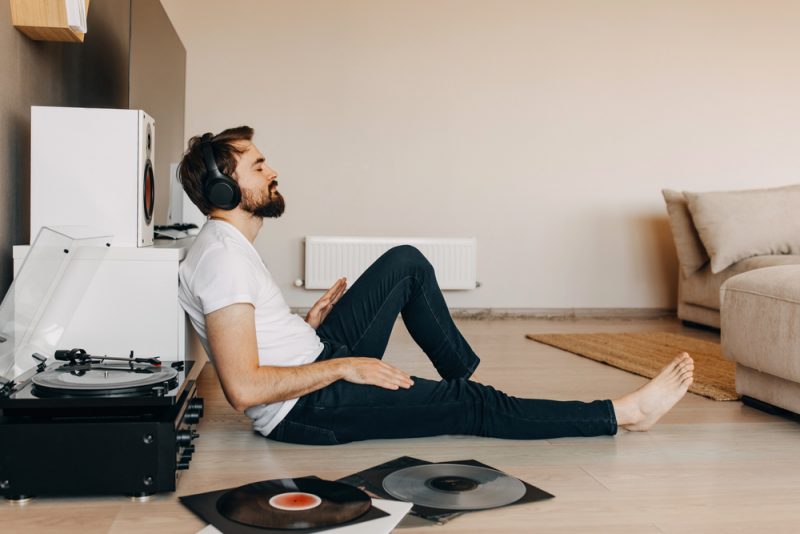 Effects on Anxiety
People face a great deal of anxiety, keeping in mind how unpredictable our lives are at this point. While most resort to medication, therapy, meditation, and exercising, professionals sometimes recommend incorporating music.
When utilized to attain a state of mindfulness, music supports a more productively engaged environment by diminishing the effects of stress and anxiety. Moreover, listening to music also affects the anxiety-related physiological changes to the body, such as heart rate, respiration, cardiac output, blood pressure, and muscle attention.
Quality Sleep
Sleep is essential for subsequent productivity, but let's be honest and admit it is one of the most common things we end up compromising on. That's just how our routine is, and even if we do get some, it's mostly a restless one. Researches show that classical music may help us improve the quality of our sleep if incorporated into our routine regularly.
As a result, people report feeling fresher and ready for a more productive day. We can relate these results to the fact that music provides us with happiness (especially when it's the one we like) which aids a smoother and more productive routine.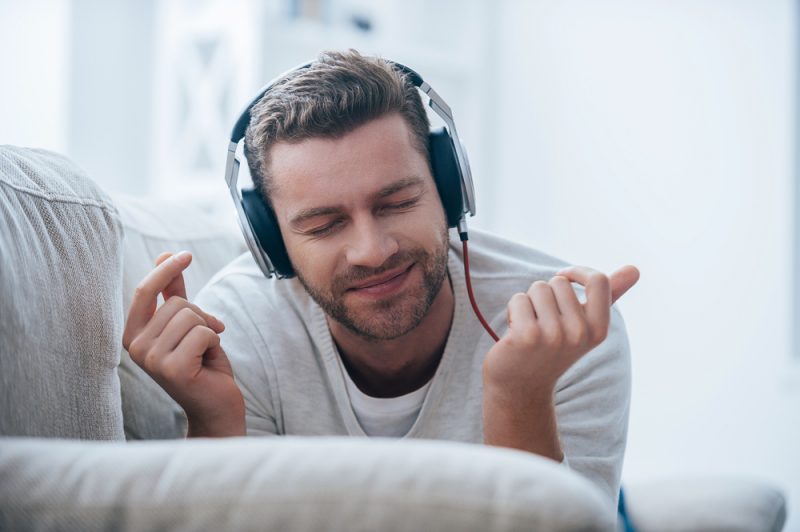 Improves Memory & Blocks Distractions
Music makes you smarter. Most of us come across this phrase multiple times, which might also entail a little truth. When people work and listen to music simultaneously, they also work both their right and left brains. As a result, it improves the way memories form and how our brains retain them.
As for blocking out distractions, sounds like pens clicking, footsteps, nails against the keyboard (sounds common in workplaces and educational environments) can irk people. However, with the constant volume of music and rhythms to focus on, people can easily tune out other noises.
Fights Boredom & Inspires Effective Creativity
The productivity-killing boredom that is often very difficult to avoid can be avoided by playing a little something in the background. In addition, it helps positively shift our focus sometimes when work or the task at hand is rather draining.
Music – especially the type people like – activates the pleasure center of our brain, the thinking area. This promotes active thinking and ultimately increases creativity which can benefit our productivity in the longer run.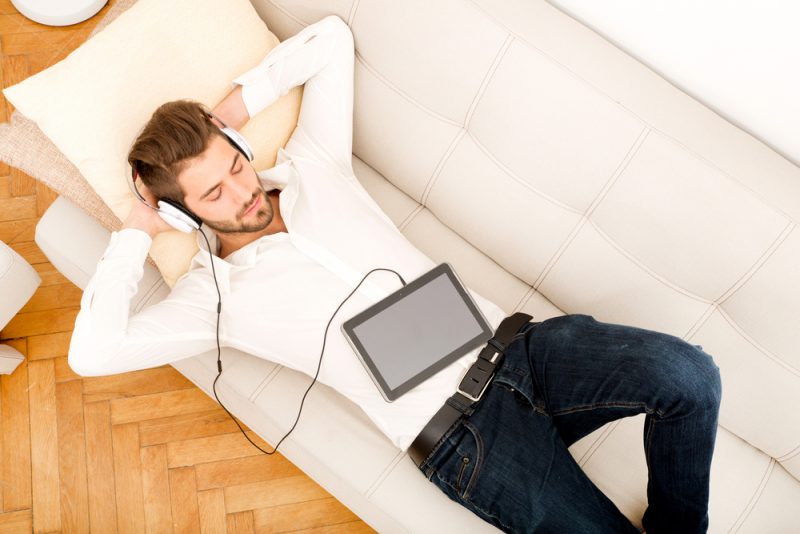 Reduces Stress
Stress is inevitable, where we work or whatever we are doing. Not accomplishing enough and that too in due time can render us unproductive along with a host of other adverse effects. This makes it challenging to complete the present tasks and makes it impossible to get done with others.
Listening to a piece of calming music significantly reduces the effects of stress. It improves mental clarity and ensures your negative thinking doesn't get to you.
Know When to Take a Break
Music overload. It is something very real for most people. It exhausts our ears and can often revert the productive effects. Be sure not to push yourself to that point if you are someone prone to it. Fortunately, it's pretty easy to identify and remedy it.
If you get the feeling that you've had enough music for a while, put down the headphones and enjoy a brief silence. However, there is no denying all the upsides to music when paired with our daily tasks. If you needed a reason to listen to music at work, you now have one. It's generally pleasant, which improves our mood and can make us better at our jobs.